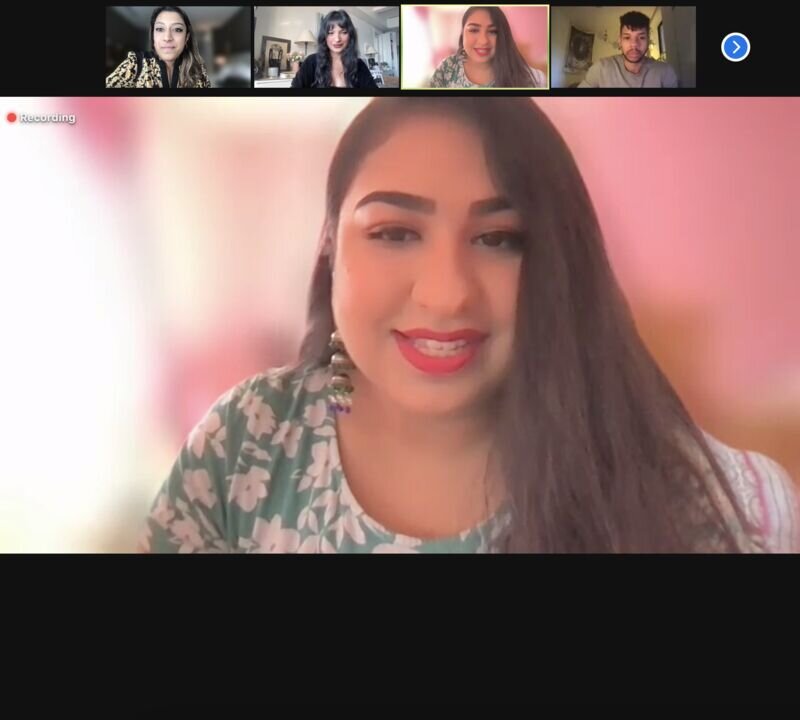 2022 was a milestone year for our Artivism project, and there are exciting developments ahead as our engagement with the arts continues to grow.
An Update on Dicta
In August, we unveiled Artivist-in-Residence Harbani's poetry collection on Immigrant Rights as part of the Dicta public arts project. Following the launch, Harbani was featured in an online event co-hosted by ICAAD and the Center for Art Law.
The webinar explored the gap between law and justice, which is a central theme throughout Dicta. Harbani reflected: "Because the law is so complex, we often just assume that it's correct, it's right, it's just – and it's not. We're trained to think of the law like this by society. But for a lot of marginalized groups in this country, the law has even been a system of oppression."
We hope that Harbani's work has resonated with you. We are preparing to launch two new collections on Indigenous Rights and the Right to Love this year, so stay tuned!
Introducing our New Artivists
In 2022, we released a call-out for a new cohort of Artivists-in-Residence to join the ICAAD team. We're thrilled to announce that we have brought five artists on board: Namita (India), Dilpreet (India), Katja (New Zealand), Queen (U.S.), and Vishavjit (U.S.).
While they work across different mediums and themes, they all share a commitment to supporting human rights advocacy through the arts. You can find out more about them here.
As part of our partnership, the cohort participated in a pilot program of our virtual How to Be An Effective Human Rights Advocate course – which outlines tools, resources and strategies that can be used to maximize the impact of their projects.
We are thrilled to begin sharing the incredible work being created by these Artivists this year, through virtual exhibitions and public engagements. Watch this space!