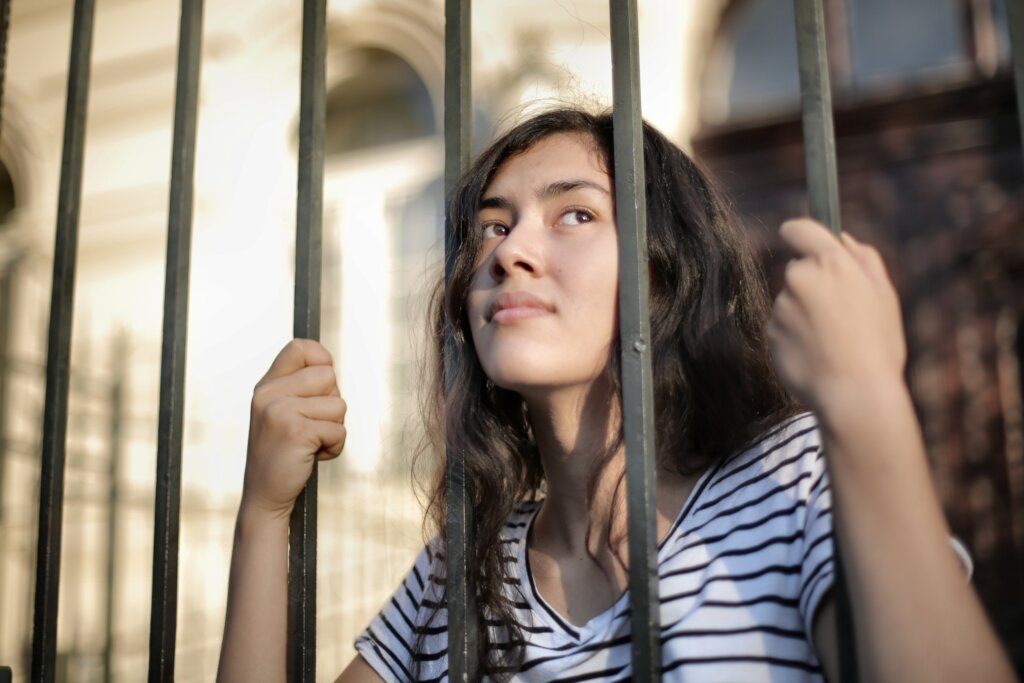 We are excited to announce the release of a new series of Dicta Legal Poetry, available to view in our immersive virtual exhibit. The Immigrant Rights series highlights critical and shameful features of U.S. immigration – from the Chinese Exclusion Act to the 'Muslim Ban.'
Whether through laws barring certain nationalities from entering the country, the imprisonment of Japanese-Americans in internment camps, or the passage of policies to disallow asylum seekers from entering the country, the message across each poem is clear: immigration in the U.S. has never been about inclusion and acceptance.
We asked Harbani what this collection means to her. She said: "We like to fantasize about how America is a country of immigrants, but if you look at the history of the United States, there have always been marginalized groups of immigrants which have been 'othered' and excluded from this country.
This collection really goes to show how complex and broken our immigration system is – and just how often laws and policies that are harmful to marginalized immigrant communities continue to be justified in law. In thinking about this, I hope we can reimagine what a just and equitable immigration system should look like."
The Immigrant Rights series joins existing series on Women's Rights and the Rights of Black People, available in the virtual gallery. Two more collections, on the Right to Love and Indigenous Rights, are forthcoming.
Dicta is a product of ICAAD's Artivist-in-Residence program, which stems from our belief that the arts play a vital role in driving social justice at local, regional and global levels.
"When combined, art and activism can play a powerful role in connecting people across borders and languages. Supporting the arts has been vital to our human rights work around the world; it helps us tap into difficult emotions, encourages empathy, and unleashes creative thinking," said Jaspreet Singh, ICAAD Co-Founder and Advocacy Strategist.
Jaspreet continued, "Harbani's incisive critique of the gap between law and justice in the U.S. is urgently needed – following the Supreme Court's devastating decision to overturn Roe v. Wade, and while new immigration policy easing deportations remains frozen. Dicta is a powerful way for us to reflect on these developments as we work towards a more equitable future."
Dicta is supported by Clifford Chance; Manatt, Phelps & Phillips; and Graymatters; and the virtual exhibit has been developed in partnership with digital creative agency, y'all.
Links: