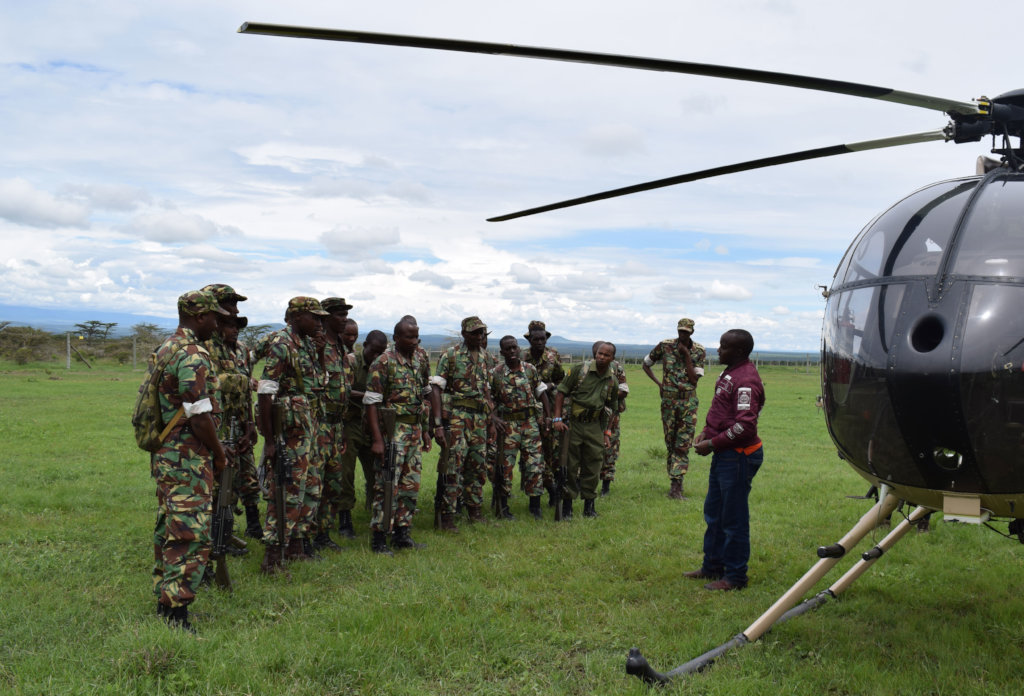 Today marks the end of our 'Armed Rangers Campaign' which started at the end of 2019 in support of our unsung heroes - the men and women who put their lives on the line every single day to keep our rhinos and other wildlife safe. In the last 10 months, we have managed to raise a total of $43,542 all of which went to supporting our armed rangers team.
You have shown incredible support, passion and commitment to this cause and we could not be more grateful for your donations and your kindness. We hope you enjoy reading our final report and learning about our achievements in the last 10 months, thanks in part to your donation. We couldn't do it without you.
Why the Armed Rangers?
Ol Pejeta's wildlife is guarded by a dedicated team of 43 armed rangers and a Canine (K-9) Unit of five handlers and seven dogs. They are tasked with protecting every part of the Conservancy's 90,000 acres, 24 hours a day, 365 days a year. Keeping any people with malicious intent away requires intensive, frequent training and costly high-grade equipment. Thanks to their hard work and your generosity, we have not had any cases of poaching in three years – though this has come at a high, but necessary, cost. It is the reality we now face after decades of disregarding the environment and the animals around us.
Their work has been made even harder this year by the devastating global COVID-19 pandemic. The lack of tourism revenue in many conservancies like Ol Pejeta has strained funds that are used to ensure rangers can perform their duties. This has increased the risk of poaching incidents and threatened the livelihoods of these brave men and women. Thanks to our supporters we have received numerous gifts that have enabled us to keep our core operations running, making sure everything we have achieved after all these years is not reversed.
Training
Technology around the world is changing daily and unfortunately, that means ill-intentioned people are also finding new ways they can hurt endangered wildlife for their own selfish gains. Rangers have to stay ahead of the game by frequently refreshing their skills so that they are always ready. Our rangers are trained by 51 Degrees Ltd, a Kenyan company that specialises in rhino security and training, particularly in the Laikipia area.
Between January and July, Ol Pejeta spent over $30,000 on the training of our armed rangers unit. The team participated in two rounds of refresher training. Each round consists of an intensive 10 days that focuses on weapon handling, bush survival tactics, map reading, GPS, and first aid training. Outside hiring the firm that trains the team, these sessions require the use of fuel, food rations for the team while practicing bush survival skills, and ammunition for weapon handling.
Staff rations
Our armed ranger team resides within the Conservancy so that they can respond to alerts promptly. This means that they are about 15 km away from the nearest town where one can buy day to day supplies. To ensure that they always have the necessities, we provide our teams with 'weekly rations' so that they can live comfortably and only go into the town when necessary. The rations include items like tea, milk, bread, sugar, fruit, and other necessities. We have also provided them with three cooks who prepare their meals and ensure that they are eating healthily, so they can keep up with the demands of the job. This boosts staff morale and reduces the headache of worrying about meal planning and allocating time for preparing and cooking food in their hectic schedule. In the first half of the year, we spent upwards of $17,000 on rations and basic supplies.
Staff uniform & uniform upkeep
Each of our 43 armed rangers can only perform official duties while in a full standard uniform. One uniform costs us $250 and we replace them for the entire team every year. All rangers are required to wear a webbing that holds; a tourniquet (a device that applies pressure to a limb or extremity to limit – but not stop – the flow of blood), bandages in case of cuts, thermal image goggles, night vision goggles, binoculars, raincoats, groundsheets, a compass and extra ammunition. Each of these items can be the difference between life and death when rangers are confronting or following leads on a potential poaching threat, and are therefore a necessary part of their uniform. Maintenance of the team's uniform has cost us over $700 since the beginning of the year.
Veterinary care and animal hygiene
The K-9 Unit is a critical part of the armed ranger team. It comprises five handlers, five bloodhounds who help with tracking scents, a Belgian malinois who is our attack dog, and a Springer spaniel whose work is to detect ammunition. Every single day this team patrols the vast 90,000-acre Conservancy to look for any signs of intrusion on the fence line, and to track any suspicious leads and ensure that the wildlife are not threatened. This means that the team, including the dogs, need to be in top shape so that they do not get worn out. Every morning the dogs undergo a grooming routine that involves checking for any parasites on their bodies, any injuries or thorns on their skin from the previous night's patrol, brushing their skin, and cleaning their teeth. Outside the regular grooming, the dogs also require veterinary care for minor injuries and parasite treatment, which costs about $50 a month.
Their diet is also a top priority as it ensures that they stay in shape and do not tire easily during patrols. Their diet is made up of Skinner's Field & Trial Working Dog Food and beef meat (Skinner's is formulated for working dogs and made from chicken). Our dogs eat approximately 15kg of Skinner's per month, costing $500.
Responding to incidents
Between January and July, our armed ranger team responded to 25 incidents, both within the Conservancy and in our surrounding communities. Protecting the wildlife on Ol Pejeta is our armed unit's first priority, however, they also help our local authorities in responding to security concerns in the communities. They are frequently called upon to assist local authorities with matters ranging from livestock raiding to household thefts. This has built our relationship with community members and increased their trust in us, which helps in collecting intel on possible threats to wildlife. The open lines of communication have enabled our team to receive leads and prevent incidents, while also keeping the communities around us safe and peaceful. Every day our team receives a report from the community leaders and where necessary, head to the incident location to determine the next course of action. This requires the use of resources such as vehicles, motorbikes, radios, and fuel.
Community incidents
One such incident from the community was a reported case of cattle rustling. Many communities around us are pastoralists or farmers and we, therefore, receive a lot of livestock cases. In this instance, a member of the community was raided by five armed suspects who went on to take 13 of his cows while keeping him captive. Such a number of cows is valued at about $3,900. When our team got there, the suspects had fled with the cattle but our tracker dog was able to follow their scent to a location where nine of the cows had been hidden. However, the culprits were nowhere to be found, and their scent came to a dead end - meaning they had got away on a car or motorbike once they realised our team was after them. The cows were returned to the owner and evidence left to local authorities to follow up on the armed rustlers.
Our team also helped recover over $800 worth of stolen electronics in a community area called Baraka. The house was robbed while the owner was asleep and he reported it the next morning. The local authorities asked our team to help and our canine unit was sent to the scene. Otis, one of our tracker bloodhounds, proceeded to follow the suspect's scent to a neighbouring town center where he was arrested and handed over to the local police.
Intrusions on our fence line
In August the fence patrol team noticed human footprints within the Conservancy. They were approximately four kilometers from the fenceline and it was noted that a part of the fence had been cut. Otis was deployed to track the scent to try to catch up with the intruder before any harm was done. After a few hours, the scent led Otis outside the fence, which meant the intruder had made an exit and used a motorbike to get away once on the road. Fortunately, we confirmed that no wildlife had been injured and the team fixed the part of the fence that had been compromised. The team are running frequent patrols on that side of the fence to ensure that the culprit does not return.
Early in June at an area called Tangi Tatu, one of our fencers spotted a footprint that seemed to have been exiting the Conservancy and radioed in our armed team. While some of the team were making sure there were no intruders within, the others went to the scene. Sure enough, there were shoe footprints. To find out the exit point on the fenceline the team backtracked and found that a part of the fence had been cut, which is how the culprit/s got in. Luckily no harm had come to the wildlife or the patrol teams, and there were no intruders inside the Conservancy. The team did, however, increase surveillance of the area in case the suspect returned, and also reinforced that part of the fence.
Such cases help our team to determine weak areas on the fence line and identify locations that require increased surveillance and manpower.
In Conclusion
We hope you enjoyed reading this final report about the incredible work our armed rangers do every day, without fail. Their achievements for the last 10 months, even if in the midst of a pandemic, are nothing short of remarkable. We are very aware that we would not have been able to acommplish any of this without your support. So one last time, and on behalf of our rangers, thank you!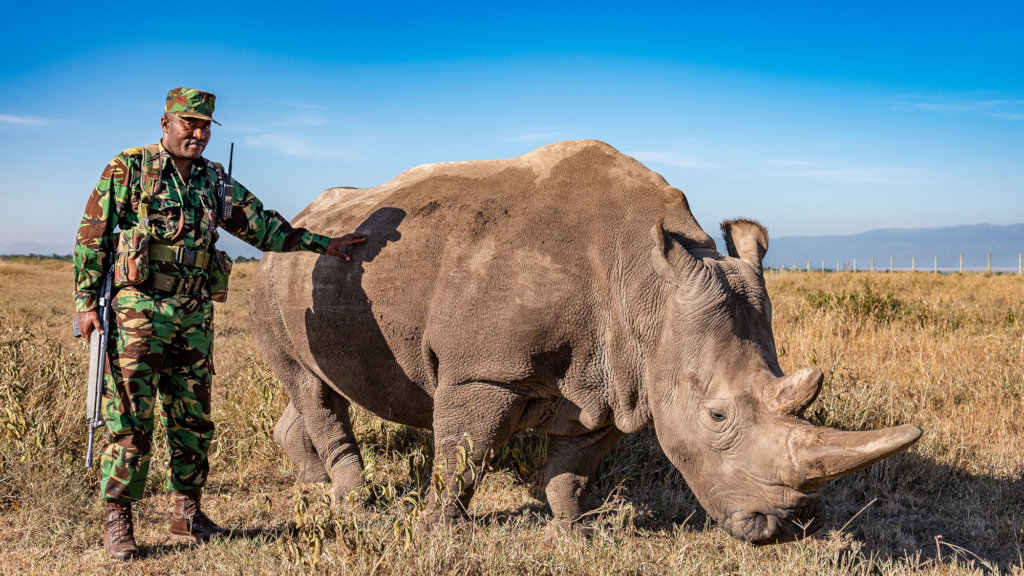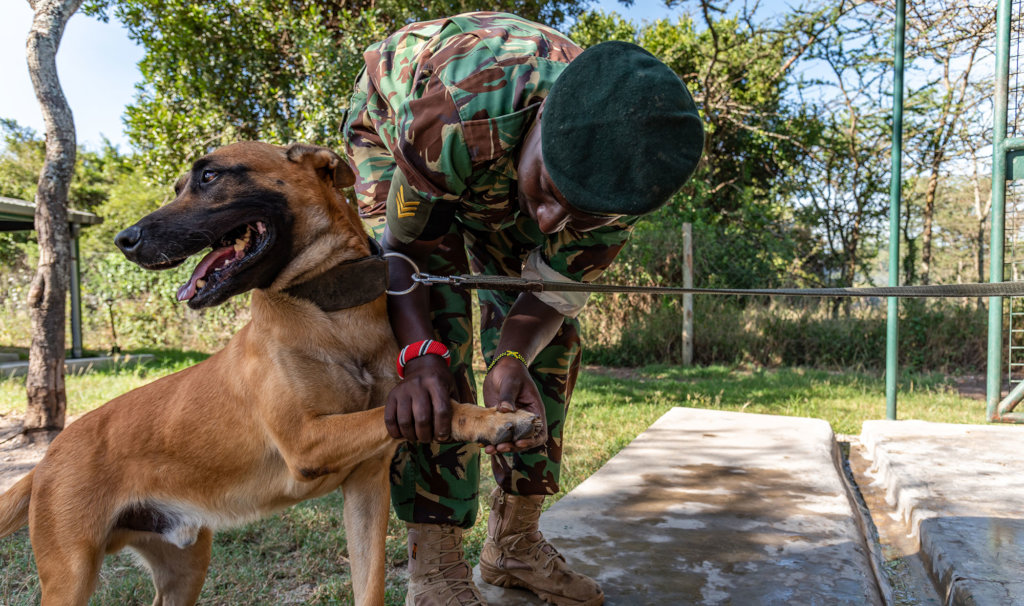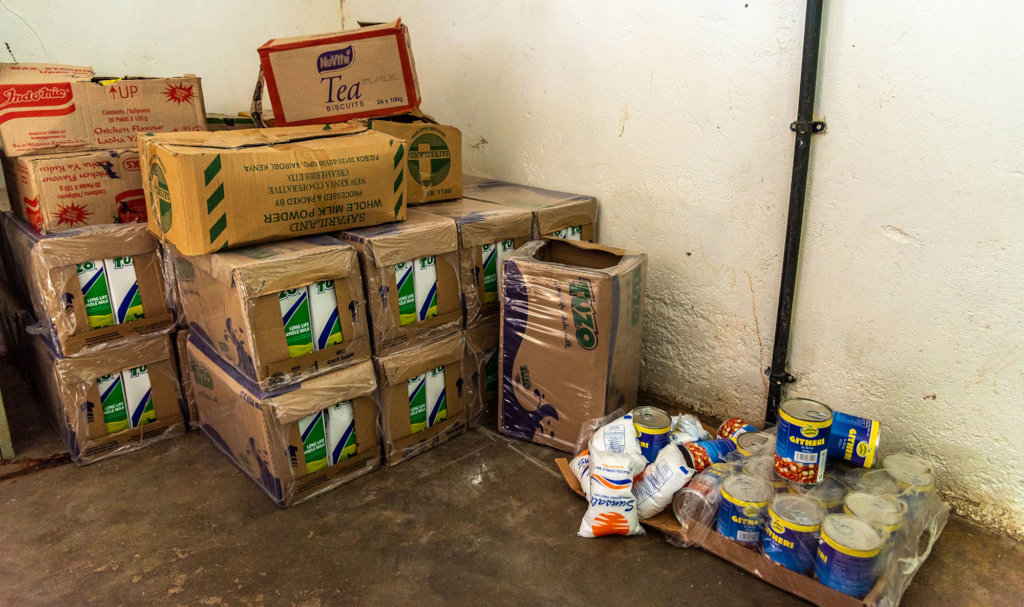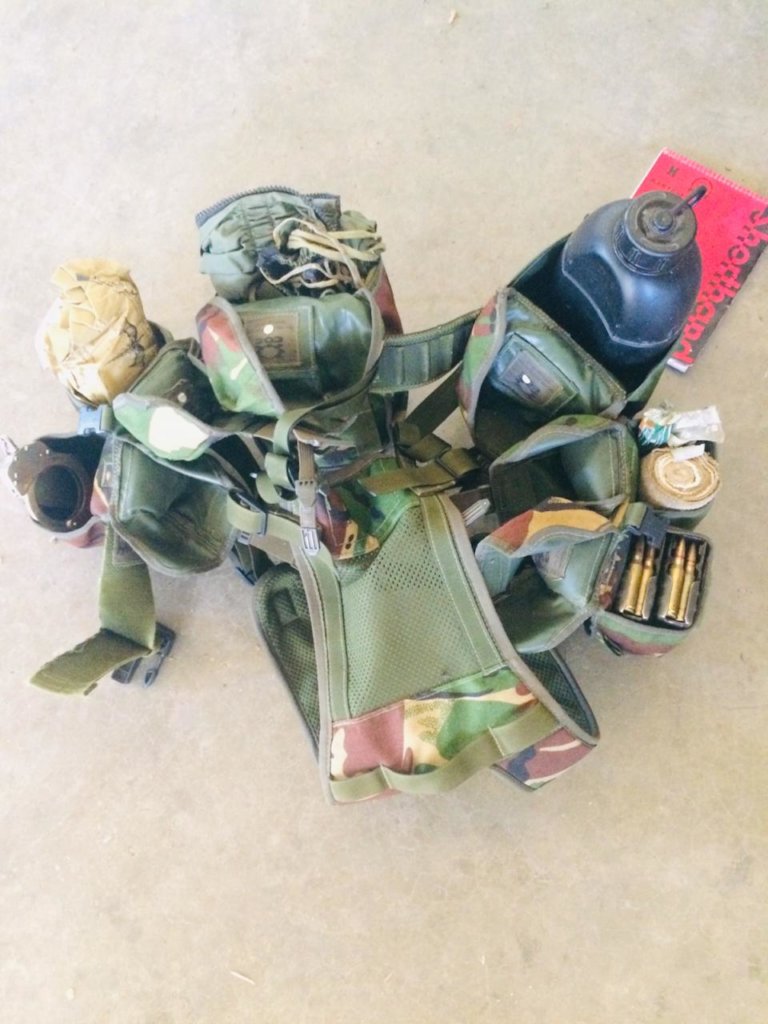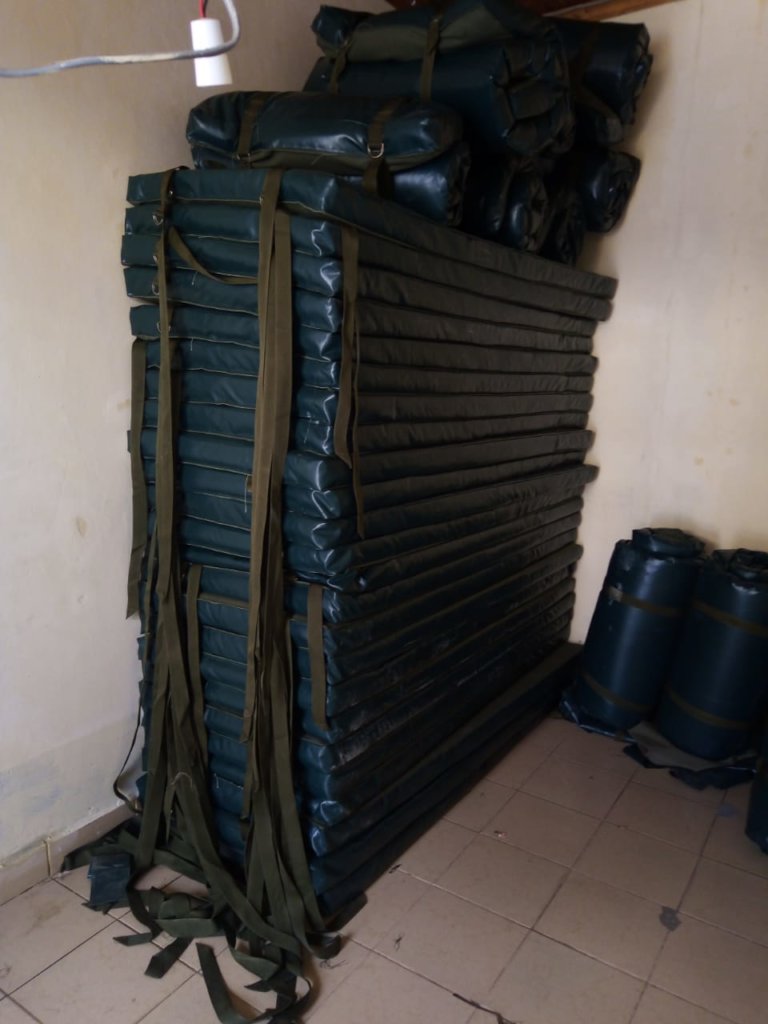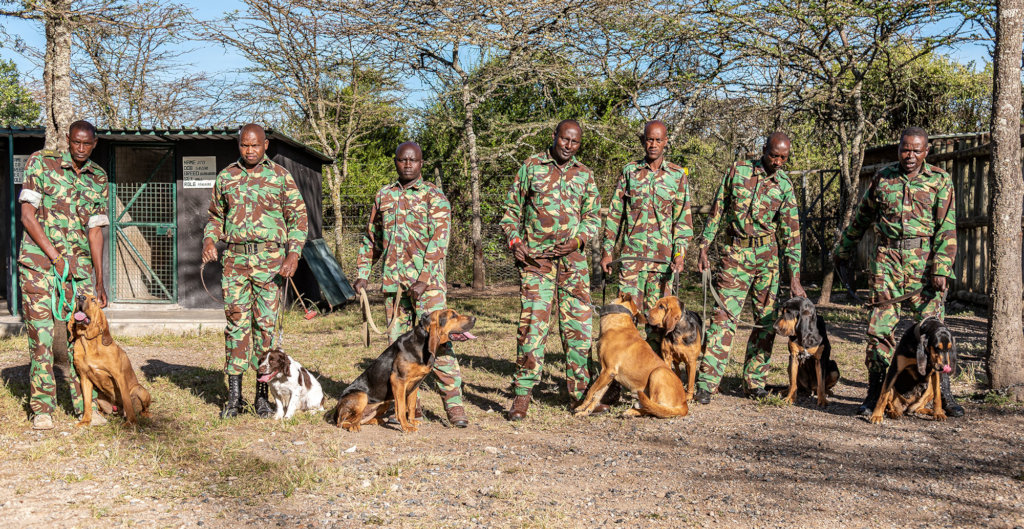 Links: