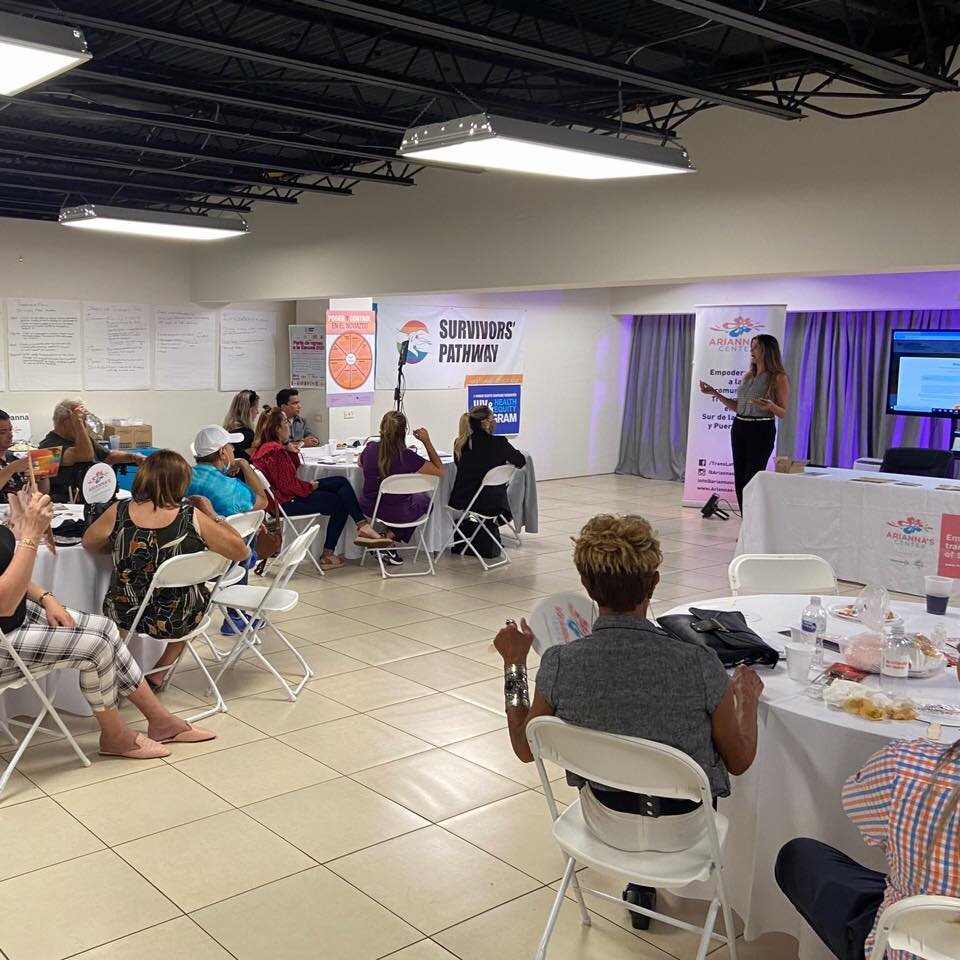 The last few months have been really exciting for Arianna's Center. We've seen such an increase in supoport for the transgender community which is really satisfying to see and crucial to the community we serve.
Our project to provide direct assistance for transgender individuals in South Florida was given a a huge boost recently when Arianna's Center was recognized by Li'l Nas X as one of the organizations he nominated as part of his 'baby registry' in conjunction with teh release of his latest album. Fans were directed to contribute to the Arianna's Center GlobalGiving project and we saw people from across the world learn about our work and contribute to our community.
During this time Arianna's Center was also one of sixteen national organization to be awarded funding from Gilead Sciences as part of their TRANSCEND initiative to continue our important work.
In the past 3 months we've seen an increase in clients who are currently navigating the immigration process. For example we recently received a call about a trans Latina being released from ICE detention in Texas. Arianna's Center was able to provide transportation for the individual to Florida along with 2 weeks emergency housing, HIV testing and linkage to medical care and linkage to immigration assistance. The client is now volunteering with Arianna's Center and establishing a life for themselves in South Florida.
We're continue to provide assistance for transgender women to pay bills, purchase groceries, access transportation and more. While the financial strain of the pandemic has eased for many people, the transgender community continues to face barriers and challenges at disproportinate levels. We still see between 25 and 30 requests for assistance each month in addition to the clients seeking HIV testing and linkage to care and prevention. We have also started a monthly movie and prevention night. Clients are invited to join us for a meal, a movie and education about HIV prevention.
Happily, the organization also celebrated our 6 year anniversary with an event in conjunction with Sunshine Cathedral and The Happening Out Network. This included a live streamed interview with community leaders and the trans community.
We're so incredibly grateful to each of you who made the choice to support our community this year. It's been so heartening to know that our community is cared for and valued. From all of us at Arianna's Center and our clients we thank you and wish you a very safe and happy holiday season.