Project Report

| Oct 20, 2022
A Summer of Leading and Learning at oikos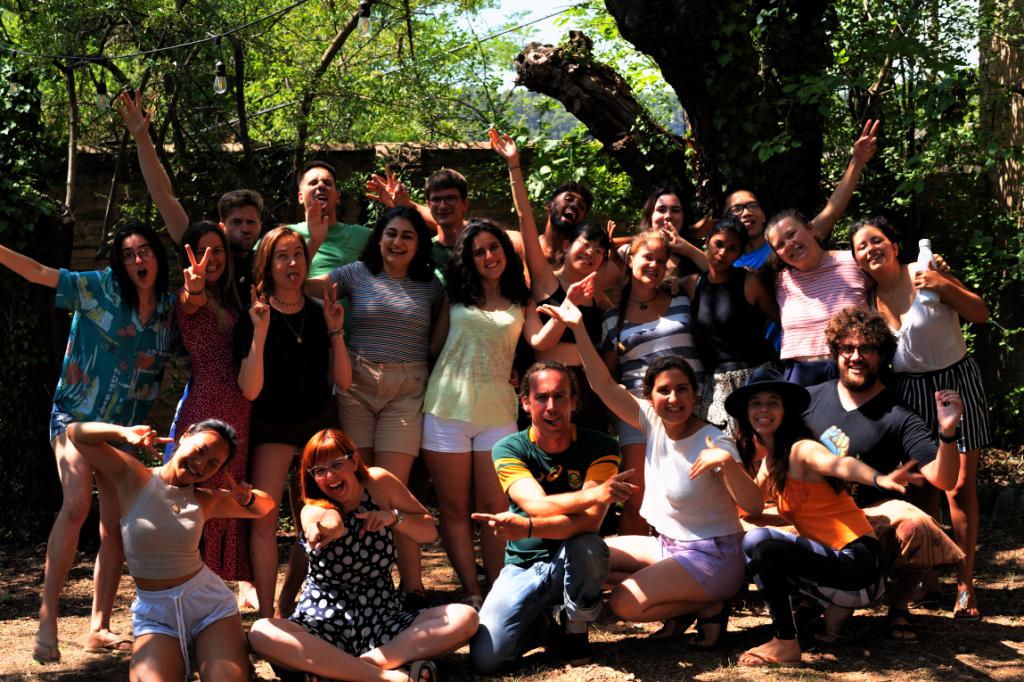 Our dear oikos alumni Benoit Pitsaer took on an incredible challenge of completing a 2,500km long cycling trip from Vienna to Istanbul, to raise funds for oikos International! Ben enjoyed this amazing journey and also earned the support of his employer – NSI IT Software – matching the 2,500€ of donations raised through our crowdfunding efforts.
The biggest milestone to be reached successfully was the 2,500€ in funds raised on August 22nd, as Benoit was less than 150km away from Istanbul, which he had reached a few days later, welcomed by the local oikos chapter and thus completing the journey. Just as he reached his destination, Ben wrote: "In short, I didn't know if I could do it. But I wanted to above all. … What an achievement!"
And while Benoit was cycling through half of Europe, expanding his boundaries & raising funds for outstanding execution of all oikos initiatives and a better support and connection to the worldwide oikos community, we, at oikos, were also very productive/active during the summer. With our onsite gatherings like LEAP Mid-Term Meeting, we managed to swing great success : 8-day-journey at Churwalden in Switzerland, which gathered over 45 participants and volunteers from all over the world, where they had a fruitful & meaningful learning experience around participatory leadership, co-creation and collaboration. With the second on-site called oikos Camp, we hosted 6 amazing project teams in Cal Vidal, an eco-village in Spain, offering space for the development of transformational projects in higher education & sustainability. 24 inspiring people contributed to the transformation of our educational system from a bottom-up approach, experienced workshops with trained coaches, and used a platform to publish & share their work widely (feel free to find further information on the link below). Alongside onsite events, we reinvented internal information flows, setting up a whole new structure around: how we communicate, how we meet and how we collaborate together. We have been setting up a new handover and onboarding processes for our new international members and had a huge outreach of our alternative fundraising efforts, with this and other campaigns, thanks to our alumni community!
What are we cooking up next?
Oooo no, we are not stopping now, we are very excited about the oikos Academy coming up from 26th of October till 3rd of November, an onsite & online change lab across 5 universities which aims to create a space for interactive dialogue between students, professors, university management and other local stakeholders to collectively strategize around potential actions as a response to local challenges. What else is new at the oikos home? We are preparing to launch our new Impact Matrix, a tool for measuring the outcomes of our work in real time. Feel free to find our first updates on the Impact Matrix on our website linked here. While our new co-president Carolin will settle into her new position and a new board will be elected in a few weeks at our bi-annual Legislative Meeting, all of us at oikos International will be shaping the future of oikos for the next year. And much much more.
Thank you for believing in us!
Big thank you to everyone that donated to this campaign, we were overwhelmed with joy to see each of your 34 donations and all the support, you helped a student-led organization grow and widen their impact.
Willing to support further?
At oikos, we are constantly looking for people with IT expertise to support us in our venture.
Do you know someone or you would like to contribute where you can?
Contact us via email and let's grab a coffee and discuss further!
Last but not least, follow us on social media & stay tuned for more oikos magic and opportunities.
All the best,
Darija & Lauriane
Links: