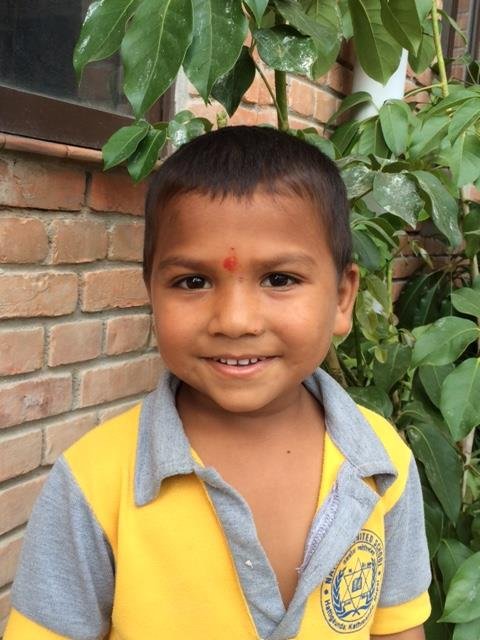 Aftershocks are finally dying down - nothing over 4.0 these days, and they're fewer and farther between. But life will never be the same for those of us who lived through the experiences of the weeks since the earthquake.
At Ama Ghar, we are continuing our work to provide relief to those hardest hit in our area. Little by little, thanks to generous donors like you, we have been able to supply tarps, zinc panels and other building materials to our area so that families with children can build temporary homes to shelter them during the monsoon. It will be months and probably years before the lives of those who lost their homes have any semblance of normality, but Nepalis are strong, resilient and positivie people and are, as always, finding joy in the most difficult of circumstances.
The bright spots for us are many...
- We have seen firsthand how resourceful and compassionate our young people can be. At Ama Ghar, our alumni (ages 19-24) have come back to work with the older children still in the house to provide safe places for displaced children, improvise motorcycle delivery for building materials, photograph medicine labels with their phones so we would replace with the proper prescription, cut tarps and form assessment teams to ensure that materials got to those who needed them most. To date they have served over 800 families.
- Our pride in Ama Ghar youth extends to the youth of Nepal in general. Many youth groups didn't wait for international or government aid, but went right to work in their neighborhoods to help in any way they could. They continue to help in outlying areas that are at risk from landslides. We have faith in Nepal's future, thanks to our talented and committed youth.
- We have welcomed three new brothers to our family! Ram, age 12; his brother Laxman, age 9; and our youngest boy Jeevan, age 4. We are so thrilled to have these bright, sweet boys in our home and are spending lots of time helping them to become party of the Ama Ghar family.
This will be the last project report from the Community Earthquake Fund Project, as we are fully funded for relief. But we are opening a new project, the Ama Ghar Displaced Children Fund, which will help us to support the arrival of many new children who have been displaced by the earthquake - we didn't budget for the arrival of these additional children, so new funding is needed. If you are making a recurring donation, your gifts will be rolled over from the Community Earthquake Fund into the Displaced Children Fund.
We can only thank you again and again for your help during this terrible time. Thanks to you, our children have hope that they - and their country - will see a bright future.