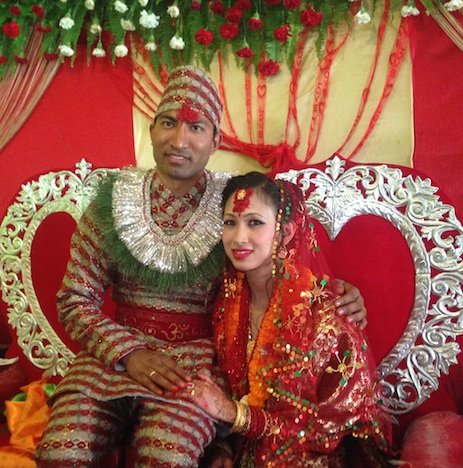 Imagine that you are a young woman who has spent months planning the perfect wedding to a young man she loves... only to have your life literally crumble, along with 40% of your country, in a devastating natural disaster. That was the situation for Bindu, the first of our Ama Ghar alumnae to marry.
Bindu and her groom, Prem, had planned their wedding ceremony for May 7 - and even after the earthquake, they decided to move forward with the ceremony. Bindu, who is a nurse, wanted her Ama Ghar sister Sarada (a doctor who had introduced the couple) and her brother Akshay, also an Ama Ghar alum, to play important roles in the ceremony. Ama Ghar house fathers Bhesh and Tan Bahadur, house mother Dhana and Bonnie Auntie all attended as well, affording us all a moment of great joy in the midst of unrelenting suffering and despair.
Of course, the Ama Ghar Community Relief efforts have not stopped from Day One. The older children took over relief efforts during the wedding, organizing and deploying groups to continue to bring much-needed food, supplies, tents and tarps to the neighboring villages.
Here's what your generous donations to the Community Relief Fund have allowed us to do so far:
- Complete an assessment of the needs of families in our immediate area, with a focus on those with young children or elderly household members.
- Deliver bags of rice and dal to our immediate neighbors, as well as to the remote hills above Ama Ghar
- Re-stock our local Health Post completely - after the first two days, they had been depleted of every type of medicine and supplies
- Provide tarps and temporary shelter to people who had been living outdoors in the rain. This effort is ongoing, but we have given out over 100 tarps and our boys and staff are helping families to construct the shelters
- Take hygiene supplies like soap and menstrual pads to over 50 families within a two hour radius who had no access
- Provide coloring books, crayons, balloons and other books to children in the child safe shelters in refugee camps at Tundikhel, as well as in our local area.
- Deliver tents to families in the hardest-hit areas, including Lekh, a remote area above Ama Ghar that had received no assistance from government or large NGO's since the earthquake hit two weeks ago. We also delivered food, medicine and toys for the children.
- In partnership with Gham Power, we delivered 70 units of 20-watt solar kits to remote villages. Each kit provides lights for three families and charges about ten mobile phones each day.
We are also continuing to source tents - our Ama Ghar Suisse family brought the first 30, and more are on the way. Thanks to a connection from a former board member, we also have a source for tents within Nepal so we should be able to provide shelter for many more families. This is a priority as many may be living in tents for a year or more.
In addition, we are in the process of setting up a Child Safe Place and a Temporary Shelter in one of the worst hit areas. We are funding and setting up a kitchen in this temporary shelter, which will keep displaced children safe until Child Protection Services can determine which children can be united with their families and which are orphaned or abandoned. Inevitably, there will be many displaced children, so we are preparing space in our Ama Ghar home to begin to take them in.
The relief efforts have only begun, but we so appreciate that even after the media attention fades, we have so much support from you, our international family. We cannot even begin to thank you enough - we couldn't do what we do without you. We will continue to send updates so you will see all the good things that your generosity is creating.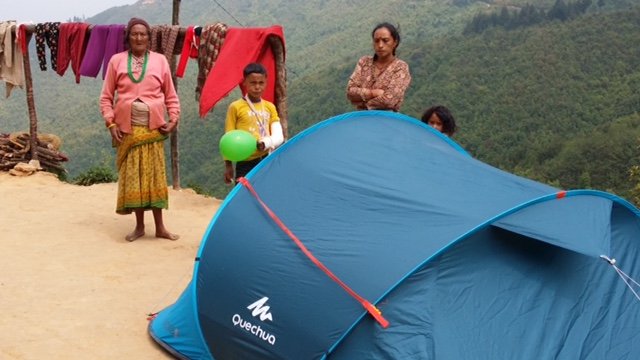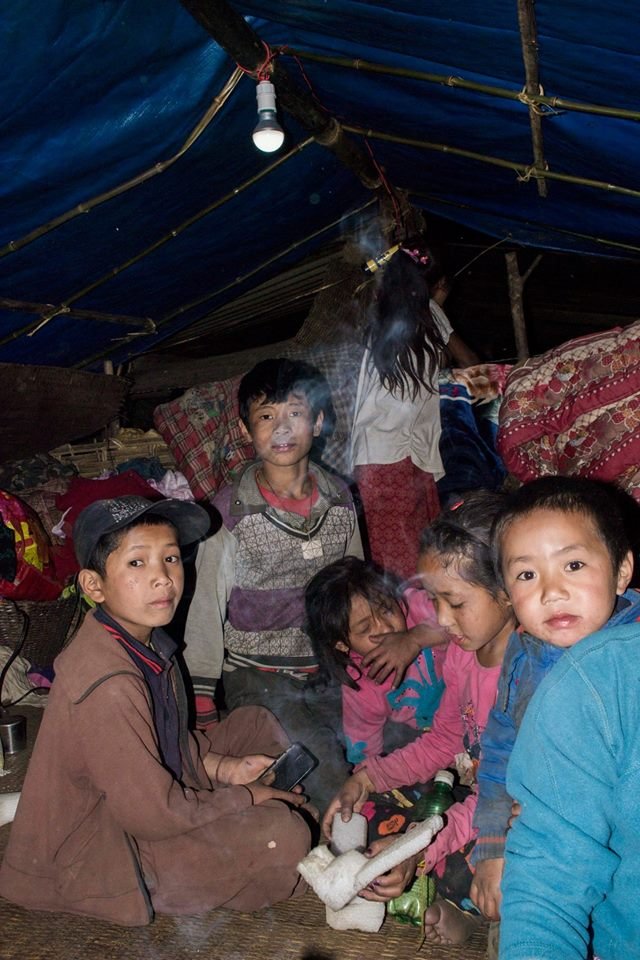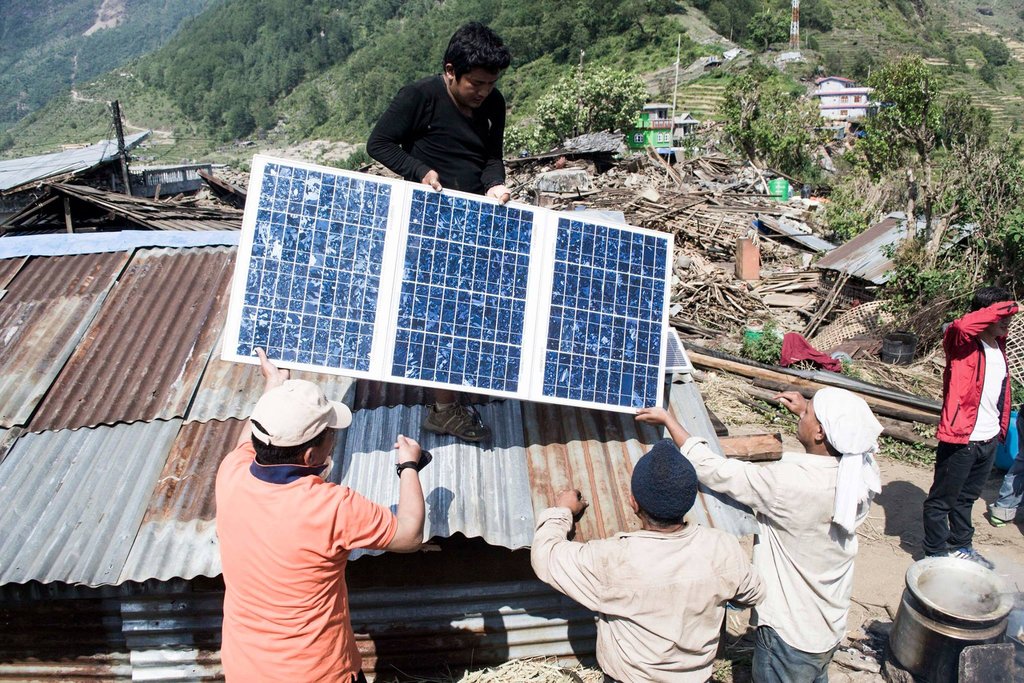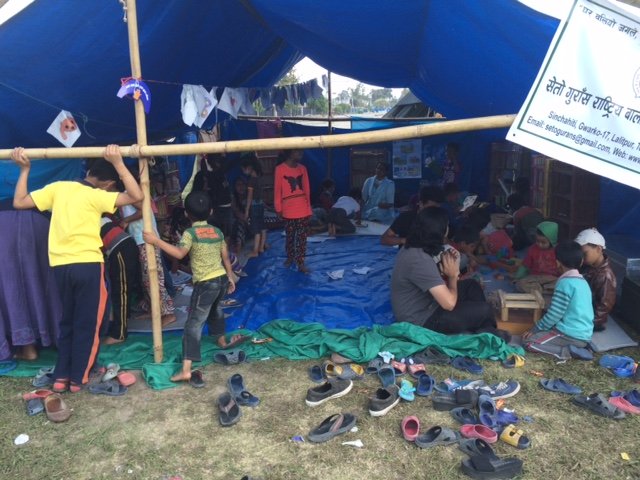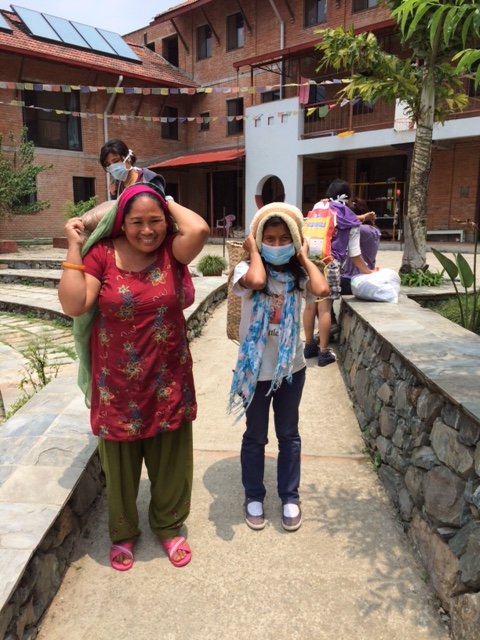 Links: