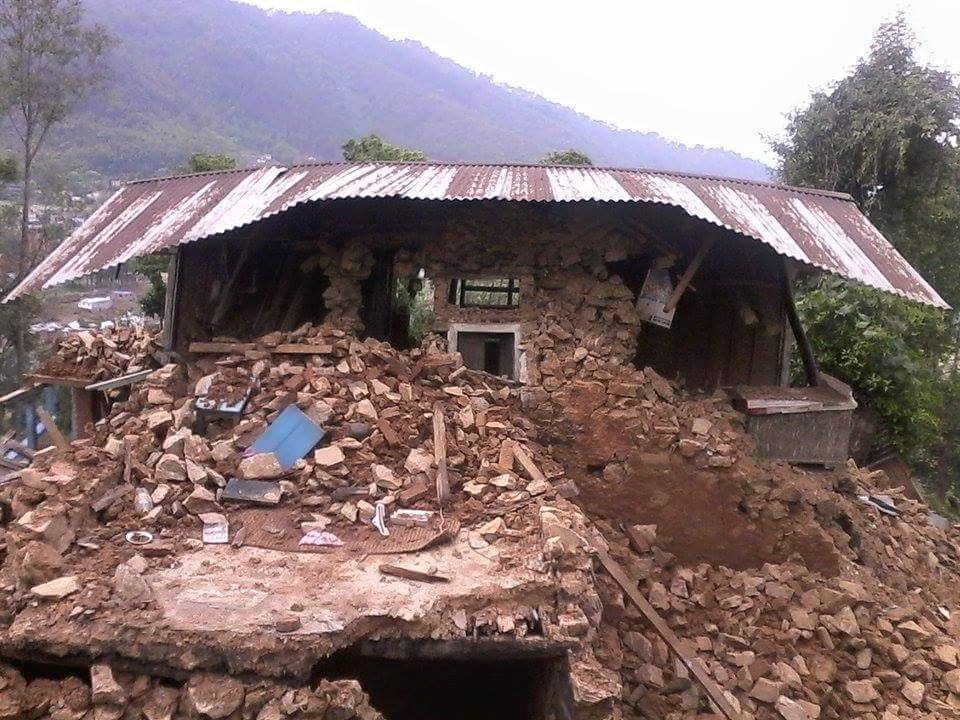 On Saturday morning, April 25, we had just finished picking potatoes at Ama Ghar and had placed them in a pile outside the kitchen door. Suddenly, our 5-year-old Rekha ran into the kitchen and yelled "Uma Didi, the potatoes are jumping!" As the ground continued to shake, our children did what they had been trained to do through countless earthquake drills - put down whatever they were doing and run outside to the open space. Soon, heads were counted and all those who live at Ama Ghar were accounted for. Other than the fact that supplies had flown off shelves and cupboards and there was some minor damage to one of the girls' rooms, our new home, build to withstand a 9.0 shaker, was intact.
We are lucky that we live in a rural area about 16 kilometers outside Kathmandu, with our own solar power and water and an organic garden. However, some of our older children are living, working and going to university in Kathmandu, so we were very anxious about their safety. They all texted us fairly quickly that they were alive, and they headed for Ama Ghar on foot, because earthquake damage had made motor traffic impossible.
And that was when the really hard work began. We realized that 90% of the houses in our surrounding villages had been destroyed, and our neighbors had no power to re-charge cell phones or emergency lights, so we got out the word that they were welcome to come to Ama Ghar and use our solar power for re-charging. We built makeshift tents for ourselves to sleep in outside, as powerful after-shocks continued, some as high as 6.0, which was terrifying for our children, who had been through so much in their lives already.
After five days, we moved back into the house and began to truly mobilize efforts to help our neighbors. Staff members organized some English and Nepali classes because the children were worried about how they would do on exams if they can't go to school, and the older kids kept the younger ones occupied with games and projects. Bhesh, Tan Bahadur and some of the older boys went out and began assessing damages and priorities: the first priorities were food, medicine and shelter, particularly for families with children or elderly people.
The boys built shelters as best they could with whatever tarps we could find, and we gave away all tents that we have, even a tent that the little boys love to play in - they gave it to a 72-year-old lady who lives alone so she wouldn't be without shelter. So far we have distributed hundreds of bags of rice, dal and hygiene supplies to the villages near us and even to some villages high in the mountains behind Ama Ghar, and we shared crayons and books to local children. When we found out that our local Health Center had run out of medicines, we bought all medical supplies we could find (by this time the road was open) and delivered to the Health Center.
Our children have always been taught that they are very lucky to be at Ama Ghar and that they should always help those in need, so the earthquake has taught some valuable lessons. The older children are very hands-on with relief work and the little ones are sharing their tents, crayons and books with local friends.
What we have been able to do so far is just a drop in the bucket, but the psychological lift that the village people are getting just from knowing that someone cares is immeasurable. They need food and medicine now, and it will be weeks and possibly months before any help arrives out here from the government, so we will continue our efforts.
Tents and tarps are what is immediately needed as the days go by and we get closer and closer to monsoon season. People may have to live in tents for a year or more. Thanks to you, we have money to purchase them, but there are no tents available. We have all our resources on the ground hunting for tents and tarps and we're confident that we'll get them sooner or later - we will keep you posted. But in the meantime, you are in our hearts - we know that there is a very long, difficult time ahead for our country, our neighbors and our family, but you have given us hope for the future.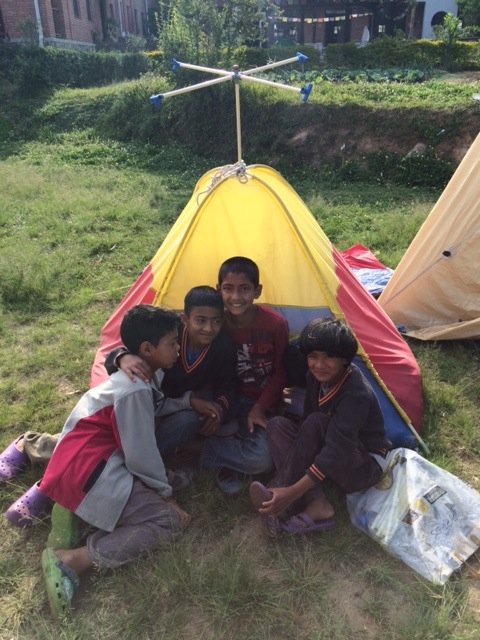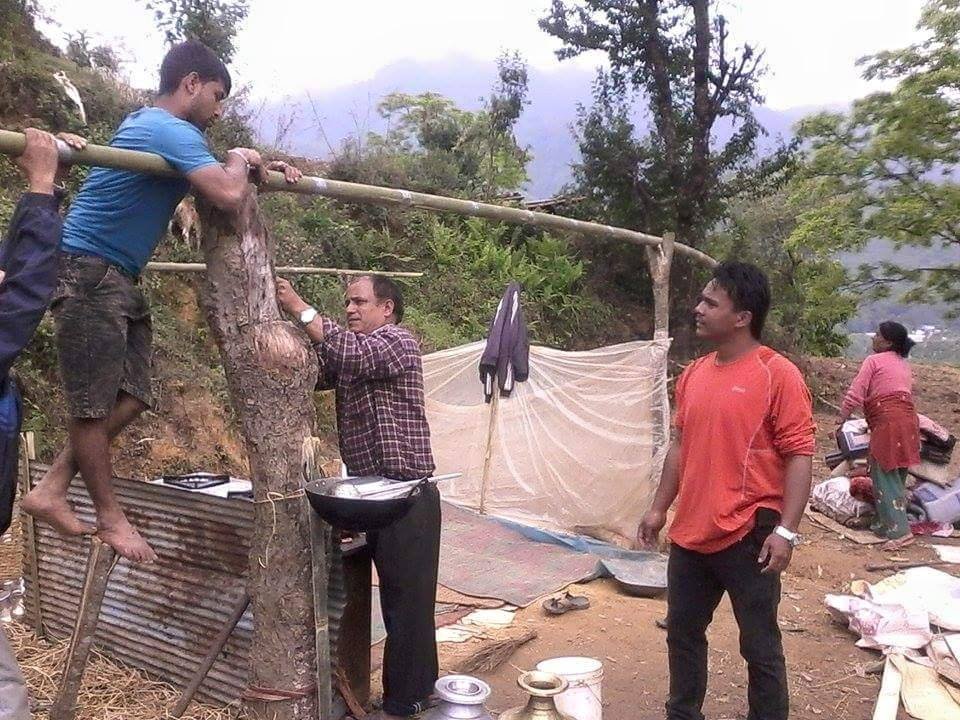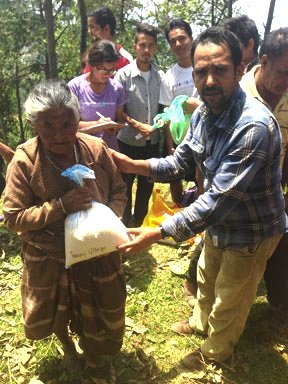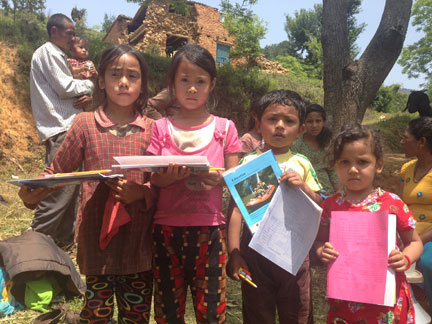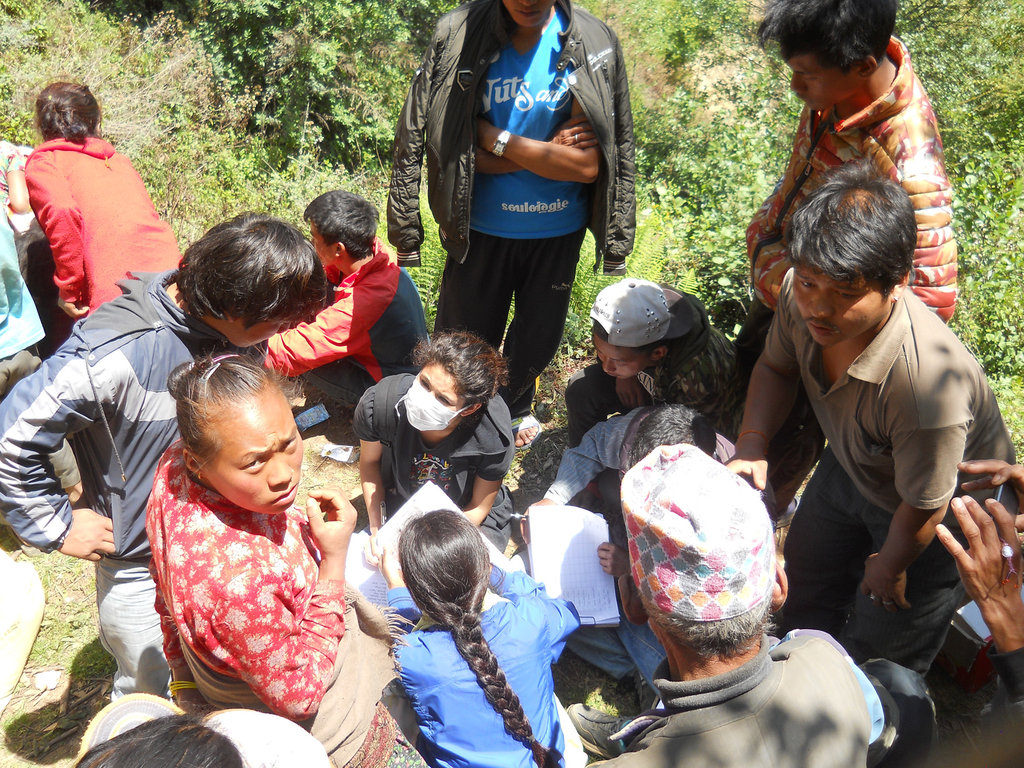 Links: