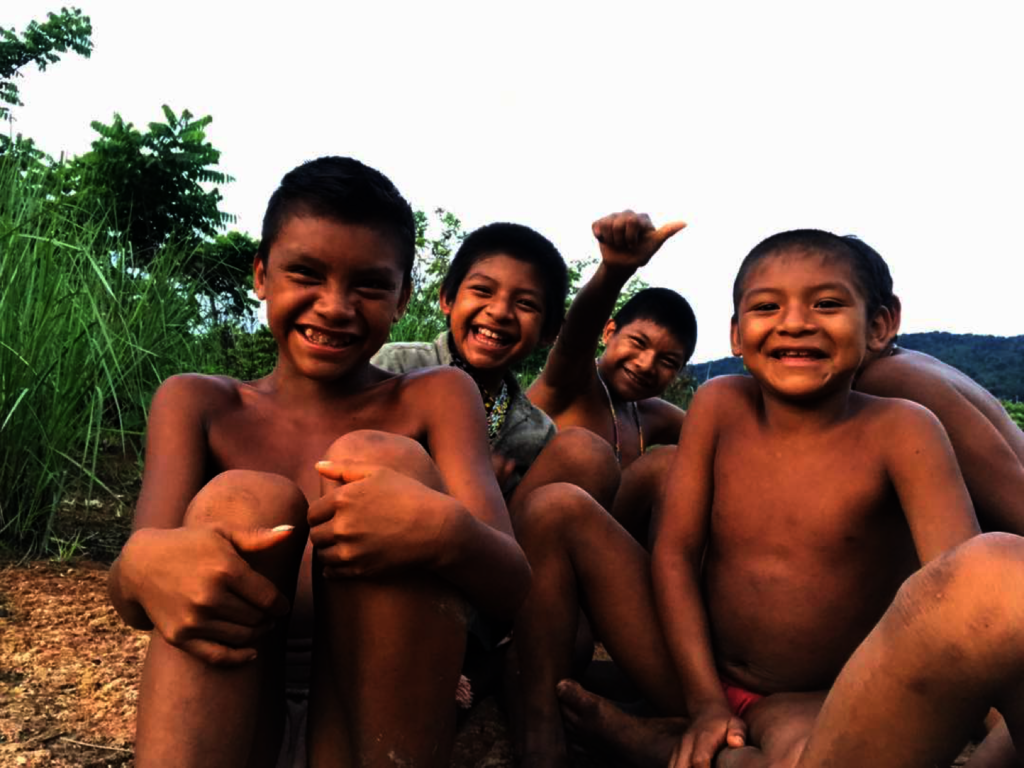 With this report, we announce a new phase of work of the project. Your contribution, today, will help us to once again deliver lifesaving results.
In preparation for a return to Venezuela this winter, Egleé has been back in touch this week with members of the amazing network that enabled delivery of those 3,000 insecticidal mosquito nets, almost 2 ½ years ago: the bush pilot, the health worker, the local doctor, tthe malarial specialist, he NGO leader, the shipping contractor, among others. Their consensus? After a year without visits by medical personnel to any of the three communities since early November 2020, there is critical work to be done, and it is newly possible to do it. "Our project strategy looks promising, with different dynamics," reports Egleé.
We were delighted to learn that, thanks to an initiative of the United Nations Development Program (UNDP/PNUD), the government has offered to take up the work of providing nets and key antimalarial medications and diagnostic supplies to Atures, Manapiare and Cedeño, the counties that include Jotï, Eñepa and Piaroa sovereign territory. The UNDP partnered with Venezuelan health authorities to acquire all the necessary anti-malarial paraphernalia (preventive medications, treatments, diagnostic kits ) including all the estimated nets to fulfill the Venezuelan population exposed to malaria —including ones designed for hammocks. They expect to receive all these materials between January and February 2022. How wonderful, says Egleé, "to think that the mosquito nets can start to be part of the government health policy!"
The news arrives just in time, as the current nets approach the end point of their useful 2-3 year insecticidal life, and antimalarial medications have run out. After an astounding 2 ½ years of without a fatality from malaria in any of the three communities, news of the first lethal cases just reached us, via radio: two Eñepa who fell ill while they were outside the community, and also some members of the nearby Pemon community have ded of this terrible disease recently.
While the government/UNDP initiative is tremendous news, Egleé also learned, "there will not be resources for the little plane flights for distribution of the nets and medical supplies". The new initiative doesn't include last (several hundred-) mile delivery to small, isolated communities.
That's where your support comes in: no need for the project to navigate trans-Pacific shipping this time—but a critical need to cover other costs:
- the direct distribution to communities of the new nets, specialized medications, diagnostic materials, and training on use of both by trusted personnel. They'll travel via small plane or by truck, accompanied by members of our project. This is the most important—and most costly—component of this new stage of the project.
- generic medicines and supplies associated with diagnosing and treating malarial infection that we'll procure for the ambulatorios, the community clinics, to complement the specialized medications provided by the government. These items range from a new microscope, slides and vials for the dedicated microscopist in Betania de Topocho (first requested before the pandemic), to Tylenol (paracetamol), alcohol, swabs, and sterile gauze. As in the past, Egleé will send careful translations of the dosing and usage instructions for each medication. Each clinic has a trained field nurse on hand to received and manage them. We're working to update the detailed lists clinic personnel provided in 2018. There's a particular critical addition they are calling urgently for in their community radio updates:
- snakebite antivenoms and treatments, antiofidicos. These are out of stock because they are no longer being produced at the Universidad Central de Venezuela in Caracas. With your support, the project will work to obtain a supply of most critical antivenoms, ideally in neighboring Colombia, which hosts a strongly overlapping set of venomous snake species.
In addition, we hope to piggyback on these delivery efforts to begin to adapt and distribute small, portable malaria testing and treatment kits, called malakits, in partnership with our network and the three communities (https://www.malakit-project.org/; see images, below). First designed for and with small-scale miners in Suriname, the initiative would like to expand to Venezuela, building an initial strategy in highly mobile Indigenous communities like Betania, Caño Iguana, and Kayama: communities that are well-organized, and have trusted liaisons. The hope? For community members to be able to diagnose and treat malarial infections in real time while they are on the move, in the rainforest
away from any health center to confirm diagnosis and deliver treatment—further complementing the nets, and avoiding unnecessary malarial deaths and transmission. The central idea is to increase the capacity to learn where and when malaria in transmitted (local contexts) to improve the strategies to eradicate the infection, morbidity and mortality.
"In that sense," says Egleé, "we believe that we can target our project with these ideas in main for this new stage. We will keep you posted!"
Please contribute today to support this community-driven, lifesaving, evolving work!