Project Report

| Oct 2, 2017
A glance into our 2017 Goals & our partnership with U-Incluye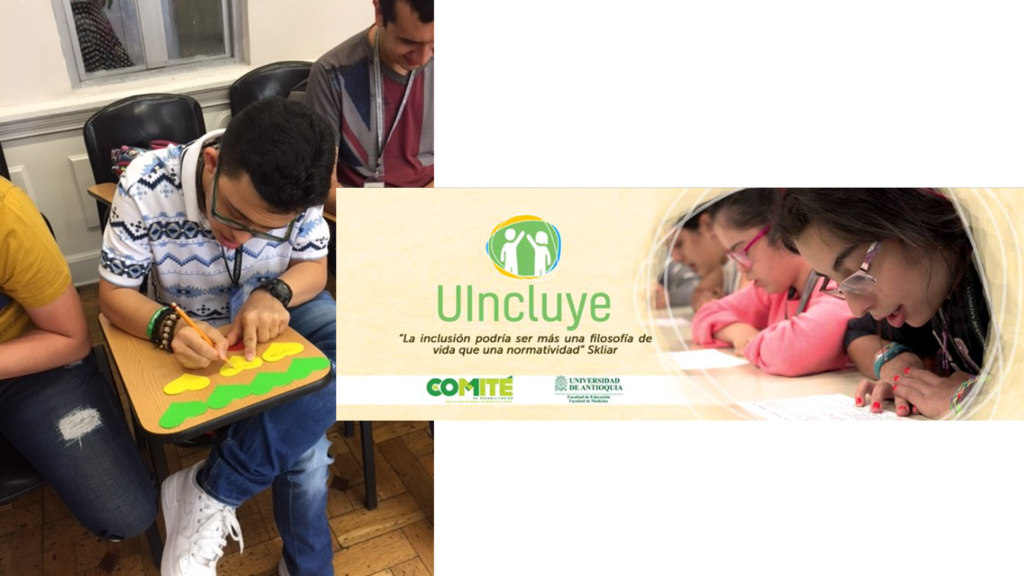 Dear donors,
As you probably know, the goals of our project were widely fulfilled in our first year of implementation!
Nevertheless, the prevention and sensitization of the HIV infection in the city of Medellin is our mission and an ongoing task we strive for.
Our itinerant educational exhibition financed thanks to the resources obtained through GG continues traveling the city of Medellin, having an impact in different educational institutions. Our exhibition "HIV: Know and Decide" carries a message of self-care and self-determination of ones own sexual health.
In addition to that, during 2017 we have been able to reach more than 500 young people with our workshops that add to the 907 of the year 2016.
This time, we would like to highlight the workshops we have done with the participants of the program U-Incluye of the University of Antioquia. With around 40.000 students, the University of Antioquia is one of the largest and most reputable public higher-education institutions in Colombia.
U-Incluye operates in the broad academic environment of the University of Antioquia and is a one-of-a-kind program that purports an innovative path to higher education for people with cognitive limitations such as the ones caused by the Down Syndrome. We partnered with them in a cooperation framework where 19 of the benefited participants of the program participated in one of our 3-Sessions Educational Workshops.
First Session: The main subjects treated during the first meeting were the concept of sexuality, self-care and diversity.
Second Session: In the second meeting, we mainly dealt with the topic of love, providing tools for them to differentiate love from the filial, the social and the personal perspectives. In addition to that, we reviewed with them the area of choice of partners. Furthermore, we explored the type of relationships they recognize, live and can build. Finally, we talked about the different ways of loving and the kinds of expressions of affection that there are.
Third Session: During the third and last meeting we based our educational material on the topic of prevention of sexual violence and the activation of the so called "self-care routes".
In our workshops, we include techniques that involve visual and manual narratives, adusting our usual contents to the specific audience of U-Incluye. We believe that knowledge is built with and transmitted to people in a wide variety of ways. Sexual education and sensitization is not an exemption of that.
The participants of U-Incluye are in general more vulnerable and have fewer options in our social context when it comes down to sexual education. They are also highly capable and highly motivated individuals that show their desire to play an active role to the service of society. We are glad we were able to expand the reach of our workshops to other type of audiences and until next time!
Your SiFuturo Team