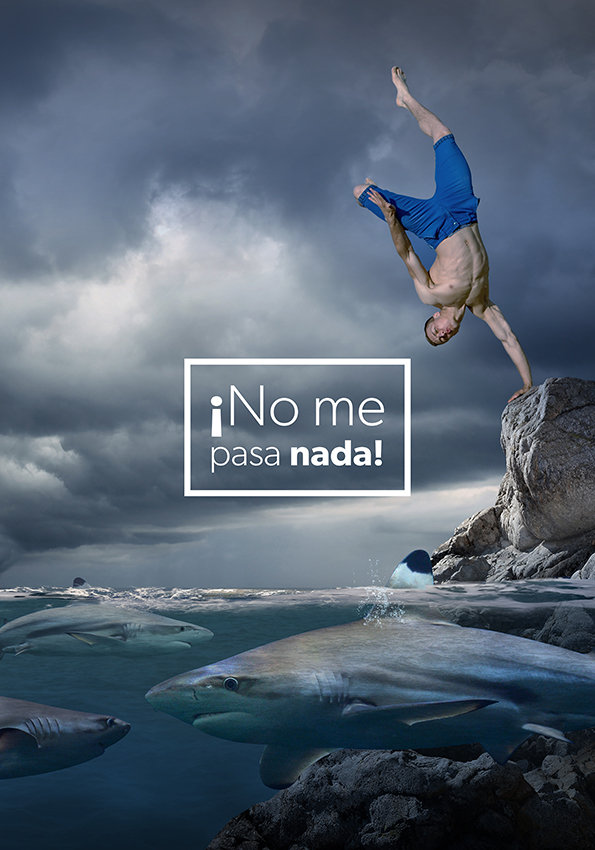 To defeat the fear, some youth are considered immune to any danger. They are covered by the breastplate of the omnipotence and put in risk their future and their life. Until one day they discovery that they are not immortal" Flavio Gikovate
Frequently, the adolescents considered that they are free of risks and that the problems will not affect them; they are not aware of the dangers and minimize the facts. The decisions taken by them, and especially those related with their sexuality should be backed by a complete information that will allow them to make free, responsible and consensual choices. (Of our exhibition "Know and Decide")
At SiFuturo we are happy because we were able to meet our goal of reaching more than 1800 young people in order to sensitize them about the HIV virus during the year 2016. Thanks to all of you - our Global Giving benefactors:
-The prevention workshops ended up directly benefiting more than 907 young people.
-In addition to that, the installation of our itinerary educational exhibition called "HIV: Know and Decide" was possible thanks to the resources raised through the platform. The itinerary exhibition was first displayed at the Research Headquarters of the Faculty of Medicine of the University of Antioquia. In our guided tour of the exhibition, we counted with the presence of more than 200 students and subsequently other additional 300 attendees.
-Furthermore, and once again, thanks to the resources we happily obtained from you through GlobalGiving, we managed to fully develop an artistic line within the foundation. "HIV: a Glance through Art" was our first official artistic exhibition. The entity that hosted the exhibition (Comfenalco Antioquia, one of Colombia's largest social investment funds) certified more than 3500 attendees. That certification was received by the foundation in January of this very same year.
2017 is our second year being a vetted organization by GlobalGiving. We dedicated the first months of this year to the coordination and execution of the following activities that comprise:
1) The continuation of our prevention workshops for young people, both in public and private education institutions in the city of Medellin.
2) Raising awareness among young people about the HIV infection and its related aspects, helped by the structuring of our artistic line.
3) Taking our educational itinerary exhibition to various places so we can increase the reach of the prevention and sensitization message it purports. In order to accomplish that aim, we partnered with the University of Medellin and the Remington University. We are expecting to set a date to coordinate the installation of the exhibition in their facilities.
4) We are planning to carry out a second version of the artistic exhibition "HIV: a Glance through Art" by December 1, 2017.
We envisioned our foundation to be the carrier of a message of prevention of the HIV infection in the city. The latter through our newly developed artistic line and in order to achieve a higher order goal that is to have an entire generation free of HIV. We seek to spread our message using a language that connects both the soul and allows for a diversity of thoughts.
In April, we are expecting to meet Maria Acevedo in our facilities. She is a representative of GlobalGiving that will personally visit our projects in order to further explore cooperation possibilities between the platform and our foundation.