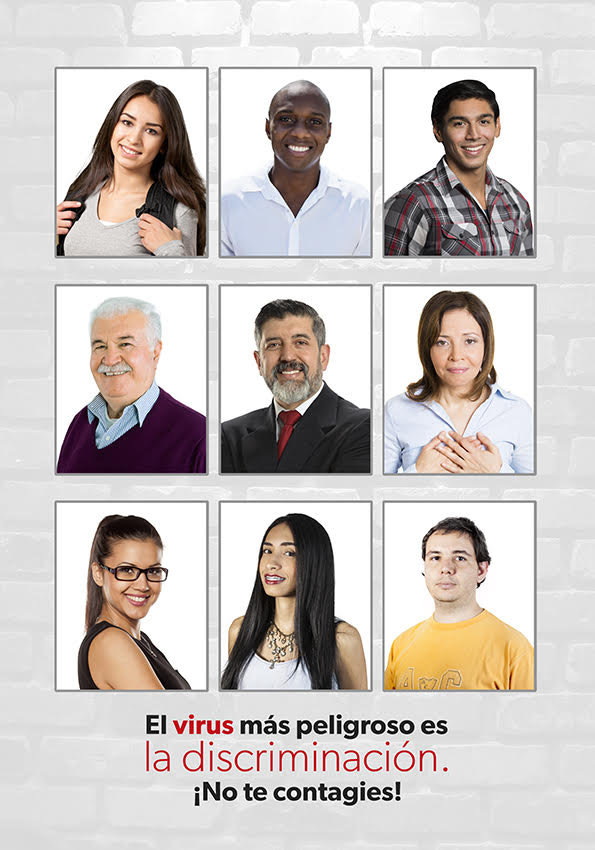 Since the first cases of AIDS, many of the people living with HIV have suffered of discrimination and stigma inside institutions of health and even more in the society, fed by the lack of knowledge, myths and prejudices towards the disease.
Our society also discriminates based on ethnic origin, age, disabilities, sexual orientation, religion, languages, physical aspect and many other conditions.
THE RESPECT TO OTHERS IS EVIDENCE OF AN OPEN MIND TO ACCEPT THE DIFFERENCES, RESULTING IN A RICHER AND STRONGER SOCIETY.
You can make the difference: reflect and express your disagreement against the discrimination!
Importance of HIV in Medellín:
Most of the infections in the world have been acquired by heterosexual relationships; in fact, 50% of the infected individuals are women.
Worldwide the number of cases of HIV are stabilized with a tendency to decrease. In contrast, in Colombia, this number is increasing, and the infection is concentrated in vulnerable populations with a general prevalence of 0.52% (1 of every 200 people), but in some regions of the country the prevalence in the more vulnerable groups can reach 24.1% (1 of every 4) in men who have sex with men; 4.54% (1 of every 22) in sexual workers and 3.8% (1 of each 26) in intravenous drug users.