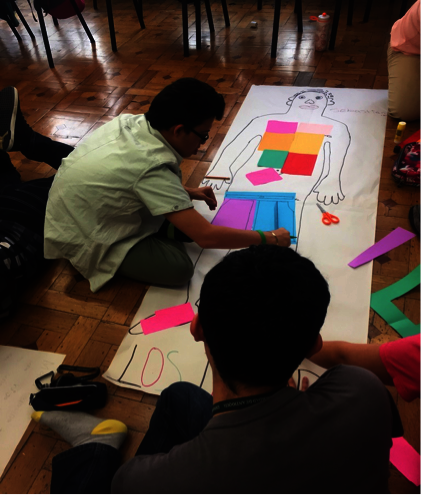 In the last week of the year 2017, we are extremely grateful for all the help we obtained from you: our Global Giving Donors. Thanks to your help, we were able to widely fulfill our goals. The prevention and sensitization of the HIV infection in the city of Medellin is our mission and an ongoing task we strive for: the only way to do this is with your help.
The latter is the reason why we reach to you today. Next year is going to be a year full of challenges for us, in all of our operational lines.
We are dreaming big: Next year we will expand the reach of our educational workshops to the wider region of Antioquia, were the city of Medellin is located.
We partnered with Fraternidad Medellin, one of Colombia's biggest charities, who offered to co-finance all of our workshops in isolated communities all over the region. They want to match our Global Giving donations, and with the resources raised we are going to make our professionals reach underprivileged communities and schools, with a message of prevention and sensitization. This is something that will require from us an increased logistical capability, since this is the first time we are aiming to reach young people outside of the city of Medellin.
Fraternidad Medellín, one of our partners since 2006, was created in 1957 by the initiative of a group of young entrepreneurs who worried about the social problems that began to generate the industrialization of the city of Medellin. Since 2009, Fraternidad Medellín has been developing great impact projects in partnership with public and private entities.
Seeking to influence the improvement of development conditions in the Oriente, Suroeste and Urabá Antioqueño regions, Fraternidad Medellin constituted strategic units aiming to enhance education and infrastructure quality. Enhancing sexual education quality is where we are planning on playing a role during the year 2018. Today, the last day of 2018, we ask you to help us spread our dream of reaching more and more young people. Without your help, the growth of our initiatives would be unimaginable. And by the way: Happy New Year!