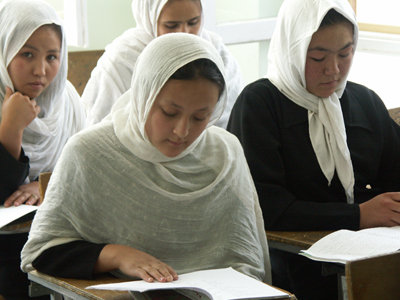 This report includes a SMILEBOX delivery of a photo album to thank you for your support. You will receive this under separate cover, so please watch for a Smilebox delivery in your emails.
A Story of an Afghan Mother
Nadia is 29 years old. She supports a family of nine, children plus her in-laws and husband's uncle who is an elderly man with disabilities and cannot work. Nadia dropped out of school at 16 as a young bride. Ten years and 3 children later, she learned about Aid Afghanistan for Education (AAE). She quickly took the chance to be an educated woman and perhaps a breadwinner.
She just completed her education a few months ago and now works as a Kindergarten teacher. Her monthly income of $80 is vital and helps the family. Her husband only makes $160 a month, so without hers, life would be nearly impossible.
Nadia's goal is to become a Chemistry teacher. She has applied to enter university and is waiting word. She vows to see that her own children receive their education.
Your Support Creates a Legacy
By contributing to AAE, you have helped support other mothers like Nadia. When you educate a mother, United Nations research shows that an entire community is impacted with better health and education for children. Plus, we have expanded to include a boys school, because boys, too, need education to find hope for the future in Afghanistan.
This Holiday Season, you can expand your legacy by becoming a "recurring donor." A recurring donor sets up an amount to be donated ($10 to $200) each month for a minimum of 3 months. If you do this during the LAST 12 DAYS of DECEMBER, GlobalGiving will match your donation for the month of December.
PLUS, during December, GlobalGiving is hosting another Challenge that gifts the winning projects with $3000 to $500 depending on how much money is raised by 30 or more donors. Recurring gifts and gifts purchased through GlobalGiving's Gifts for Good count toward this challenge.
Our Bird of Peace on Gifts for Good directly supports the AAE schools and the people who crafted the birds at Boumi.com. We're educating and employing. Look for AAE's Birds of Peace and enjoy them as beautiful, hand-crafted gifts for the Holiday Season.
AAE depends on your support to continue its work to provide education and hope for the families of Afghanistan. Educations open the doors to employment, and employment is the foundation for the health of nations. It all leads to stability and peace. After decades of war, Afghanistan wants the peace and prosperity it once enjoyed.
The Story of AAE
Aid Afghanistan for Education (AAE) is a non-profit organization registered with Afghanistan Ministry of Economy. It is the only NGO whose curriculum is recognized by the Ministry of Education (MoE) and is the only Afghan NGO able to provide high school diplomas to its students opening doors to higher education.
AAE's mission is to unlock the potential of young marginalized Afghans through education as a means to prepare them to fully participate in the society. The goal is to provide quality education to ensure students, who do not otherwise have access to formal education, receive quality teaching. AAE established its first education programs in 2003 in Kabul with 1,100 students.
From 2005 to 2007, AAE expanded to Ghazni, Wardak (closed due to rocket attack in 2006), Bamyan, Badakhshan, Samangan, Balkh, Jowzjan, Sar-e-Pul, and Parwan provinces. Currently, 3,200 female and 103 male students on enrolled to 13 AAE Schools in Afghanistan (2,932 currently in school). AAE has graduated more than 1,000 students so far.
AAE is also the only NGO with a comprehensive accelerated education program for the female and male population who have not had access to education or do not have access to education due to the MoE's restricted policy[1]. AAE students complete their high school within 7 years and 9 months.
AAE's education programs support the first and second priority areas identified by the Ministry of Education by creating education opportunities for young Afghans, mainly for girls in very rural and remote areas of the country. Therefore, AAE's accelerated education does not only benefit the young Afghan girls to catch up and continue their education, but it also contributes towards the accomplishments of national level education plans by the Ministry of Education.
With successful conduct of final examinations in Kabul, 117 students of 12th grade were graduated and received admission to the government administered Conquer examination. As reported so far, 29 of these graduates who sat the Conquer have received admission to various higher education institutions in the country.
Out of nine 12th grade students of Bamyan School, eight of them attempted to take the government administered conquer exam this year. Meanwhile, 82 earlier graduates of Badakhshan, Parwant, Ghazni and Bamyan provinces also took the Conquer exams this year and 24 of them gained admission to various higher education institutions.
---
[1] Article 268 & 269, Chapter 7, law on acceptance conditions to primary grades Article 46, law on accepting conditions to secondary grades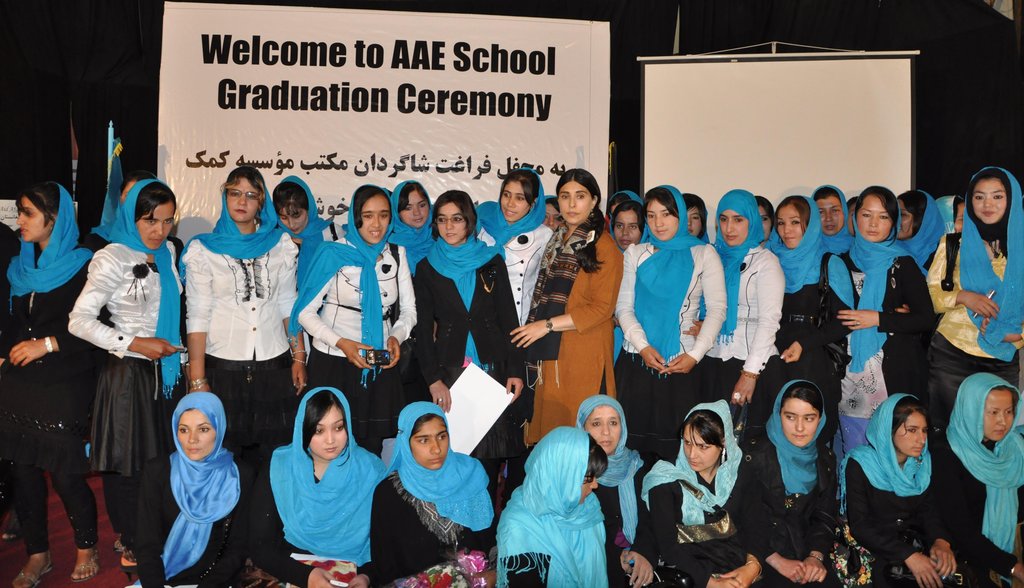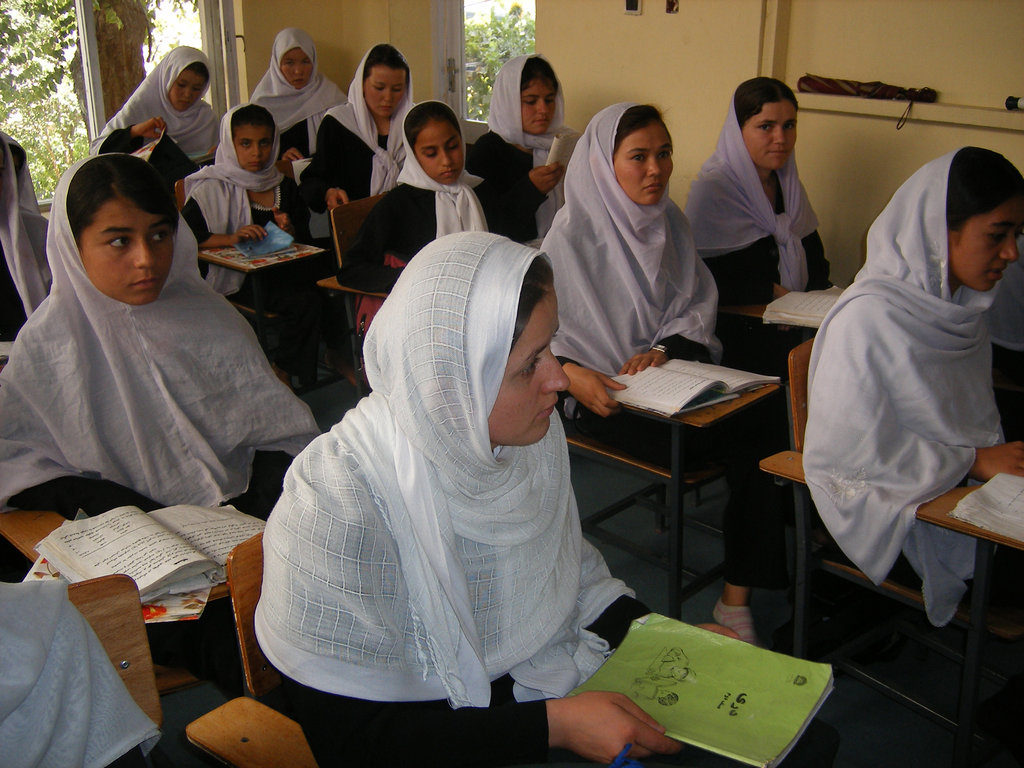 Links: