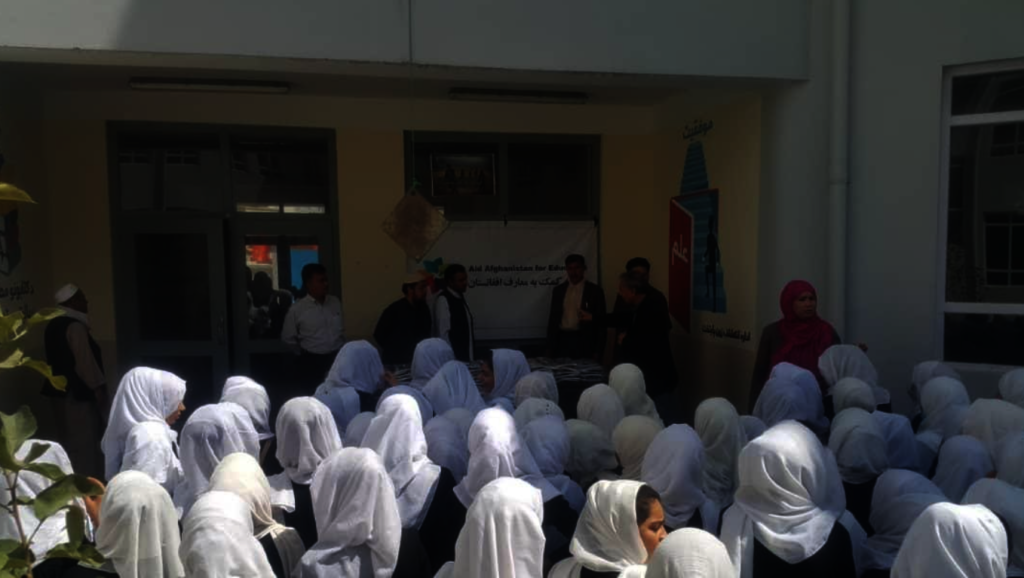 Greetings from Kabul! The Aid Afghanistan for Education team hopes you and your family are having a safe and joyful holiday season. Our team has been hard at work delivering learning materials to students in Afghanistan whose education is being impacted by COVID-19.
As you can imagine, the outbreak of the COVID-19 has negatively affected education in Afghanistan. More than 8.9 million students in schools are facing the spread of the COVID-19 and shortage of learning materials, and 3.7 children are out of school, waiting for a chance to get an education. Additionally, in highly marginalized communities, families are facing economic hardship and poverty. In such conditions, it is becoming hard for a family to pay the costs of their children's education.
Based on this understanding, AAE initiated the distribution of learning materials to highly marginalized children, mainly in refugee and IDP camps.
AAE, in close coordination with the Kabul Education Department, distributed learning kits to 3,150 students in three communities, where most of the IDPs and refugees have resided. The materials included learning magazines, notebooks, pens, pencils, and other needed learning materials.
The distribution of the learning materials contributed to students to fulfill their emergent educational needs and stay focused on getting the education. These materials greatly contributed them to continue their education.
AAE will continue its effort to distribute the learning packages to students in need across the country.
We hope you will support AAE as part of your year-end giving! The need for quality education in Afghanistan is truly so great, especially now with the pandemic impacting the ability to learn together in person.
We are hopeful for a peaceful 2021 and are so grateful to have you in our community. Warmest wishes for a happy holiday season and new year.