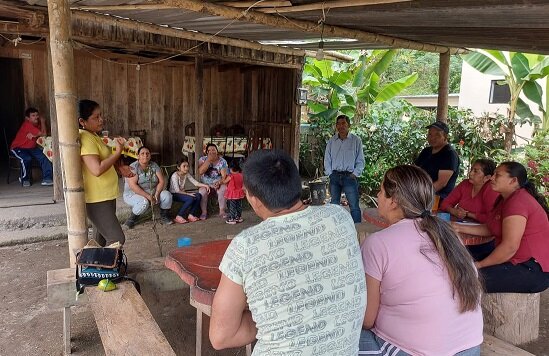 The new year has brought the growing normalization of activities, thanks to the speed of the vaccination process. And with normalization, a growing economic recovery. However, such reactivation has been accompanied by multiple contradictions; for example, the accelerated inflationary process has restricted some spending items, to facilitate higher spending on issues such as education, health or transportation. Perhaps for this reason the speed of recovery of the sales of Mushuk Tukuy network has been lower than expected.
For this reason, we pushed the actions agreed with GlobalGiving. First, we count with a contract for the E-Commerce platform; we aspire to have the system in a couple of months, along with an update of the website and E Mail.
Second, we try to diversify the product catalog, promoting the incorporation of producers from the area of influence of Cambugán and Paso Alto protective forests, through visits and training.
Third, we restart the communication with communities from the Cañar province, to negotiate and finalize the acquisition of Andean camelids (alpacas), one of the most important plans to strengthen the agroecological producers of Mushuk Tukuy network; with these contacts, the acquisition and the necessary technical support are already planned.
Fourth, an observation visit was made to the paramo of the Cambugán Forest buffer zone; unfortunately it was found that the economic reactivation has also meant an increase in livestock activity; this simply reaffirms our commitment to promote sustainable productive alternatives for the people who live with the ecosystems