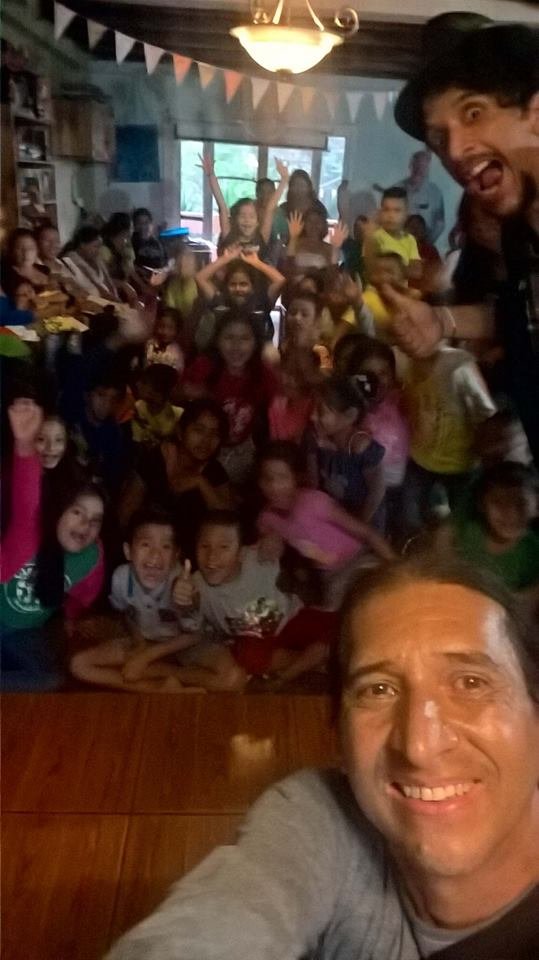 Much of June and early July was devoted to preparation for the annual Olympic games at Clara Luna. We read materials about the core values of the games; Respect,Excellence and Friendship. We took a virtual trip to Greece by plane via a computer simulation. After we "landed" we learned about the culture, foods and people of modern Greece .We also explored stories about the history of the ancient games. The children learned about the origins and goal of promoting peace.We practiced the athletic events of relay running, sprinting, tossing and football for weeks. The two day event was held at a local field where members of the community assisted as announcers, referees and judges. There were many attending spectators comprised of family and friends. Volunteers Laura from Germany and Susanne and Ross from Australia led the teams that represented their countries. Ed and Trish worked with team representing the U.S..Paola led the team fron Ecuador. It was a great success enjoyed by all and a lesson in peaceful cooperation .
In August we were visited by a travelling magician named Nestor Mottta. He read stories of magic to Club de Ninos and performed a show with a fellow magician, Jorge Hamlin for the children, parents and friends of Clara Luna. A special night of Music and Magic was held at Taverne 13 for the benefit of parents, children and the general public.
The English classes learned songs such as " Don't cross the street in the middle of the block" and "The people on the bus".
We also had crafts activities where we made art inspired by the european artists Matise and Picasso.