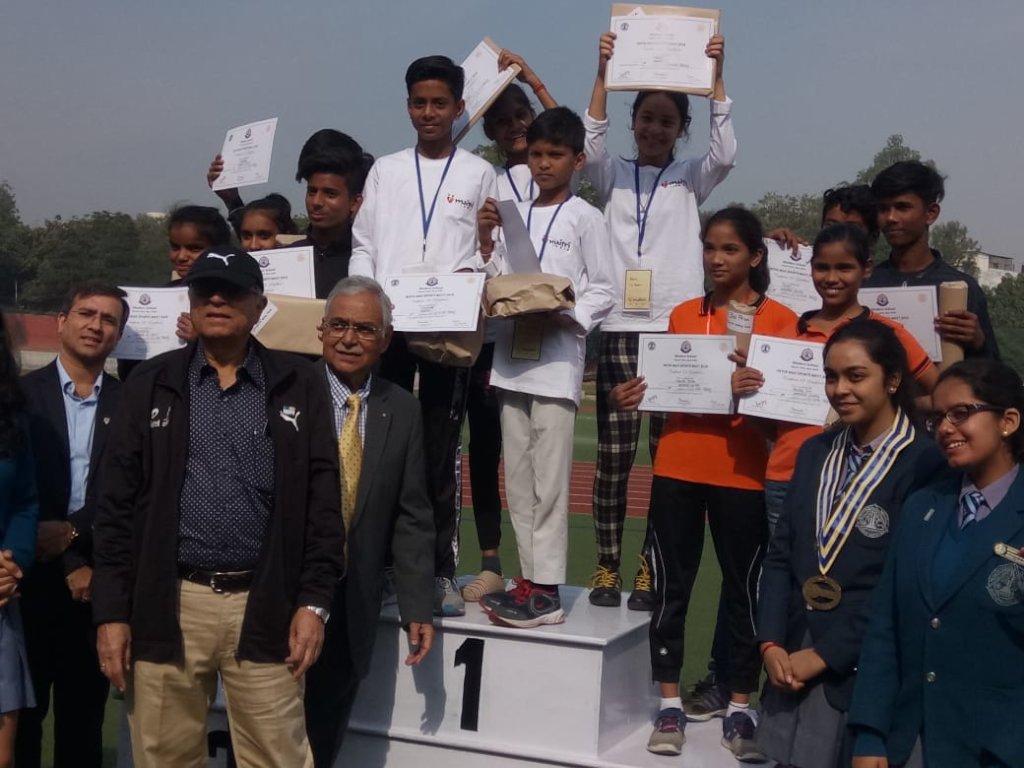 Dear Maitri Friend,
Our world is home to 1.8 billion young people and the youth population is growing fastest in the poorest of nations (UNFPA, state of world population). By 2030, the target date for the sustainable development goals, the number of youth is projected to have grown by 7 per cent, to nearly 1.3 billion. In fact, never before have there been so many young people and never again is there likely to be such potential for economic and social progress. There fore education is critical to define our common future.
To meet the needs and aspirations of underserved children in Delh,i Maitri started its after school programme in February 2008. Since then the organization has supported and mentored thousands of children who were deprived of standard education, school activities and tuition support. Maitri has been providing these children from local slums with education through subjects like English, Maths and Science and providing them exposure to different activities. It is our endeavor to increase skills and knowledge of these children and enable them to become innovators, thinkers and problem-solvers.
Victory, Glory & Growth
Fun and play is a big part of growing up. Young children put a lot of hard work, emotion, intellect and imagination into games they play. Because they are driven from within, it helps them understand and learn powerful lessons through play. In last quarter, Maitrigram children had opportunity to learn valuable lessons as they played.
You will be happy to know in the last quarter Students of Maitrigram, have participated in sports meet organized by Modern School and have won hearts along with medals and prizes. hey had the enthusiasm and wide smiles to go with for the sports day, which made up for the lack of sports outfits and sports shoes. The event had fun races such as Dressing Up Relay Race, Red Letter Race, Lemon Spoon Race and Obstacle Race etc. Amid a lot of cheers and excitement, children participated in all the sporting games.
They were proud to have participated and happily showed off the prizes they had won and the certificates they had received. The event gave the children an opportunity to not only display their talent and confidence but exposed them to a school life, which they can aspire for. It was also an opportunityto interact with children from Modern School, which always motivates them to do better and aim for education in a private school. They were so happy to interact with children from other NGOs and enjoyed the game immensely. These activities help each one of these kids reach their full potential.
Celebrating the Festive seasons
In October, Maitrigram children celebrated Diwali with joyous spirit. They decorated their classroom and the surrounding area with colours and lights and dressed up in colourful outfits. After a brief pooja (worship), children danced to popular Bollywood songs and the little ones sang and danced to music. The celebration was complete with distribution of sweets and snacks. This kind of celebration helps foster a sense of brotherhood and community among children.
In December, children celebrated Christmas. They had their own little Christmas Tree and Santa caps. The teachers talked to them about Jesus and explained what the festival is about. Maitrigram children love celebrations, mostly because it also means they have an opportunity to dress elaborately, sing and dance and of course, they look forward to receiving gifts and lots of sweets. Maitri hopes to instil in them respect and sensibility towards all faiths and use every festival to spread love and joy.
The children from the community, that we work with have limited educational and employment opportunities and face discrimination based on gender, poverty and caste .We are grateful to your support to children Because of you they can grow in a safe and learning environment and explore opprtunities. Thank you once again!