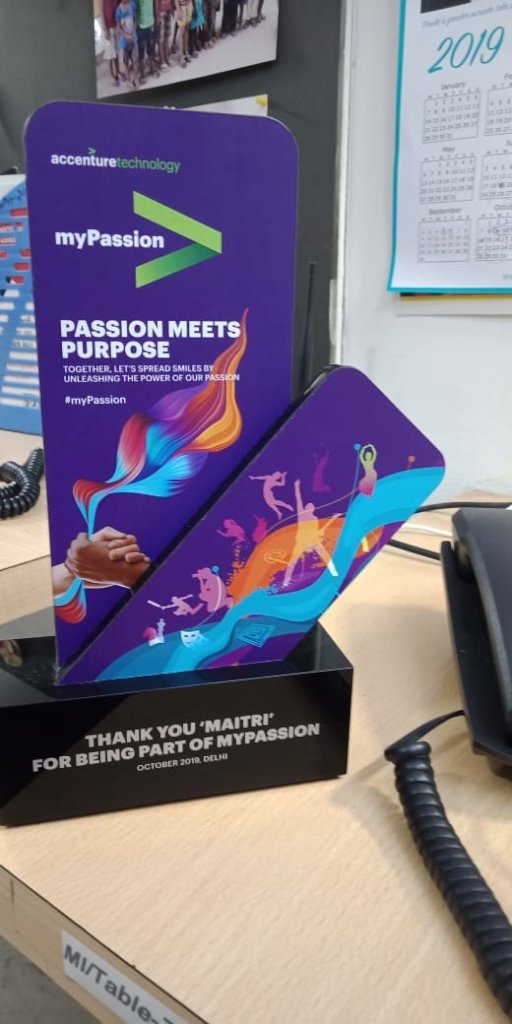 "True Creativity often starts where language ends."
Dear Maitri Friend,
It has been an exciting quarter for our Afterschool Programme with fun and education packed together. We bring you highlights and recent update on the project.
Maitri School provides afterschool classes to community children studying from class 1st to 10th. There are more than 100 children studying in Maitri Schools. Maitri School is a supportive education school, where children from the slum communities who go to state Government schools and thereafter come to Maitri for enhancement and problem solving. Maitri School has been established with the aim of providing a platform for slum children to be at par with children from other schools, compete and ensure zero drop out rate while giving them skills and opportunities to learn new sporting activities. Students from the slums have a challenge of space at their home and may not be able to concentrate as much as they would like, Maitri provides that space and motivation. They are progressing well in their classes and have had outstanding results. They are dedicated towards their studies and are very happy with the teaching they are being provided with.
Passion meets Purpose
In the last quarter children of Maitrigram were invited to attend an even "Passion Meets Purpose" organized by Accenture. The children participated in different games and activities while getting an opportunity to meet children from different NGOs. The meet was a great exposure and an effective platform for unleashing different talents of the children.
Mentoring through Music
Children are at their most creative when they are involved in both the language and the learning process. Students of our AfterSchool Programme learnt different nuances of music in a workshop "Mentoring through Music" designed and conducted by a volunteer. He introduced concepts of Jazz and Blues Master class touching upon artists like Ella Fitzgerald, Louis Armstrong for Jazz and B.B. King, Buddy Guy for Blues etc. He discussed instruments while explaining the structure, composition, genres, differences and commonalities by playing his guitar. Music has a transformative power and potential to enhance the cognitive development, social and emotional skills learning and excellence for children. Using music to narrate different stories of dreams, aspirations, communities are a different experience.The Volunteer has also prepared a booklet encapsulating this entire process, which is a wonderful resource for any beginner. Maitri appreciates the manner he identifies the needs of the audience, and designs a tailor made workshop, which is simple yet inclusive for all. His ability to transform difficult concepts while understanding the transformative power of music and the potential it has to enhance the cognitive development, social and emotional skills learning and excellence for children is applaudable.
Celebrations help us learn collectively
This quarter children have celebrated Gandhi Jayanti, Dusshera, Teacher's Day and Children's Day. On Gandhi jayanti, Students participated in an art completion and Maitri feels proud to share that two of our young students (age 10 years and 11 years) won the completion.
India celebrates the birthday of Pandit Jawaharlal Nehru on November 14, as Children's Day. This day serves as a reminder to each and every one of us, to renew our commitment to the welfare of children and teach them to live by their Chacha Nehru's standards and example. Students of our AfterSchool programme observed the day by watching inspirational videos, and sharing their aspirations.