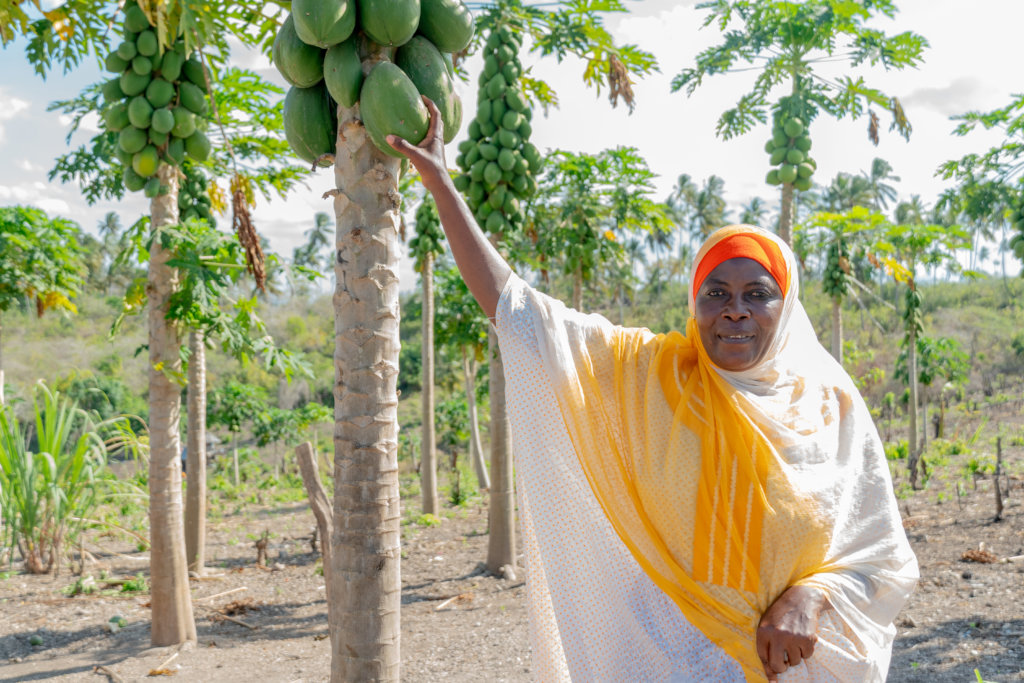 Thank you for your support of secure land rights across Africa! As a land rights champion, you help Landesa continue to engage with national governments and local communities to ensure that all people have secure land rights, through which they can pull themselves and their communities out of poverty. Together, we have raised $6,378, more than 75% of our goal!
Land rights take many forms, from the right to purchase land to the right to inherit land, to the right to decide which crops to plant. For Latifah, inheritance rights have shaped her life and ability to thrive. After she and her husband divorced, Latifah knew she faced the prospect of being left landless. Fortunately, in Tanzania, women have the legal right to inherit land, which Latifah did upon her father's passing. Six years later, she managed to develop that inheritance into a thriving orchard where she produces papaya, coconuts, and sugarcane that she can sell. With this new source of income, Latifah has been able to improve her living situation, including purchasing a new roof for her home. Latifah's situation underscores the importance of equal land rights for both women and men: it's not just economically beneficial; rather, it's a requirement to ensure secure lives.
But Latifah's situation, sadly, is not the norm in the region. Customary land tenure that often discriminates against women's land inheritance, access, and control rights is used for 80% of African land holdings. For many, the promise of national laws has yet to materialize into meaningful practice. That's why Landesa is committed to working with our partners to guarantee that all women and men have equity under the law and practice.
On the other side of the continent, Landesa is working to close this gap between laws and practice in Liberia, providing assistance to the Liberian Land Authority to ensure successful and complete implementation of the Liberia Land Rights Law. The success of this implementation will protect the rights of some 3 million Liberians who previously lacked secure land rights. This new land law will help women in Liberia enjoy the same benefits from land as Latifah, some 3,500 miles away in Kisarawe, Tanzania.
Thank you so much for your support for land rights across Africa. Together, we will continue to champion secure land rights for millions of the world's poorest women and men, providing opportunity and promoting social justice. For additional updates on our work around the world, visit https://www.landesa.org and follow us on Instagram.
In Solidarity,
Eleanor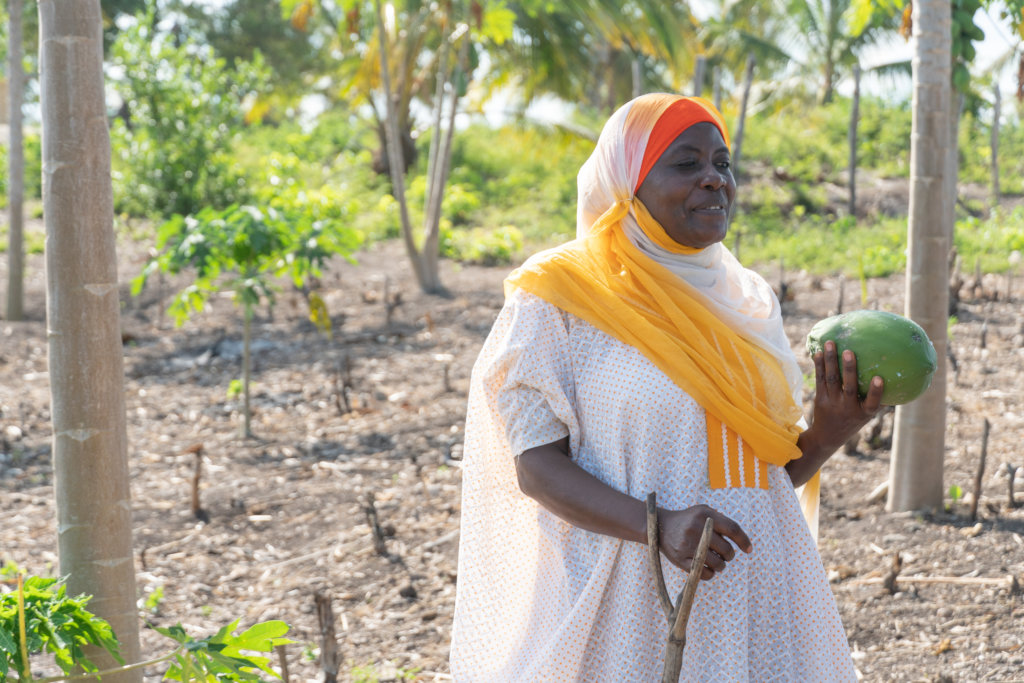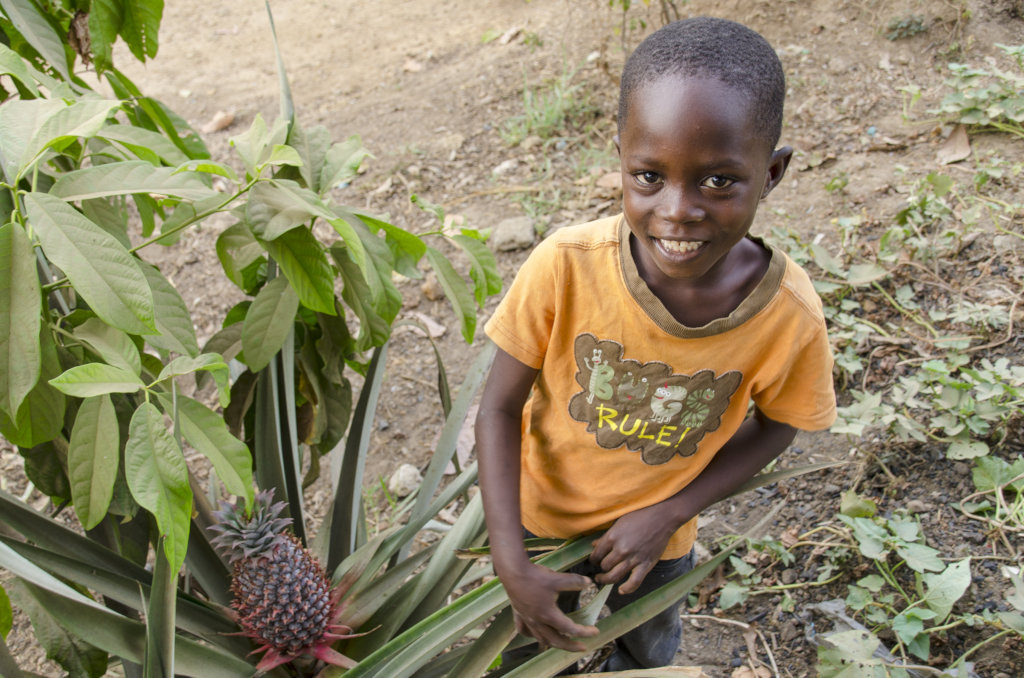 Links: