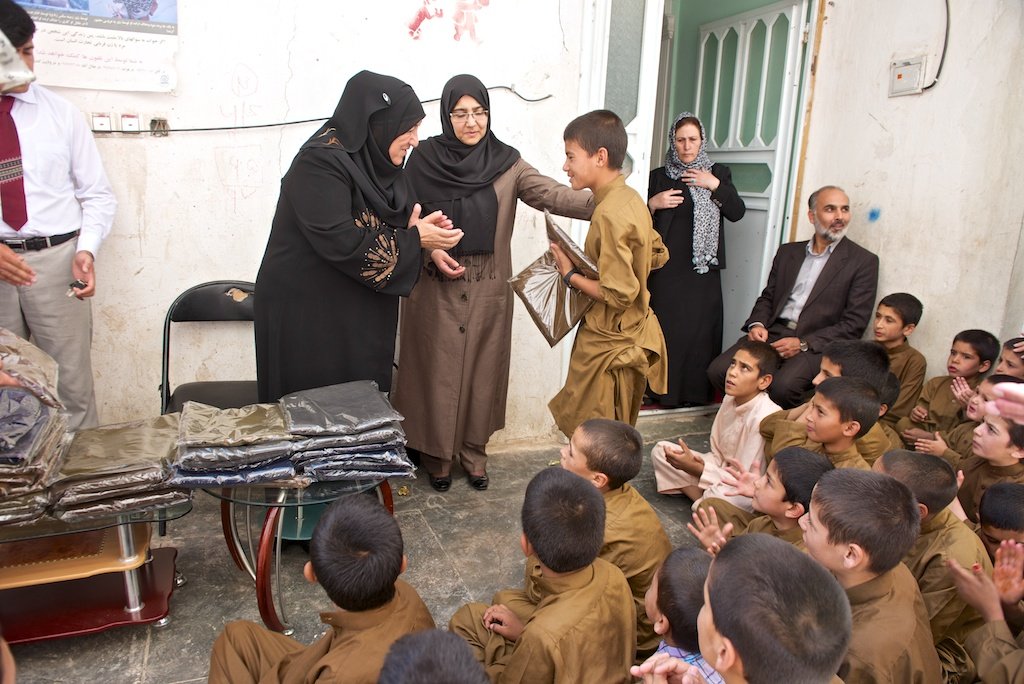 In Monday's report we told you about AIL supporting a program which is giving schooling and health care to boys who were begging on the street to support their families. In the beginning, students were wary, but now they look forward to coming to classes. There are currently two literacy classes; one has moved on to reading and writing and the other is working to teach the students to recognize numbers and letters.
AIL held a promotion ceremony for the boys in the first literacy class to celebrate them moving to a higher level of literacy classes. Families of the boys were invited to come and share in the celebration. At this celebration, one of the parents said, "AIL is blessing our children with a new life. They will be changed after these classes. I am so thankful to AIL.
Bonus Day Today!!!
Today beginning at NOON EST, all donations to this project will receive a 50% match as part of the Microsoft Youth Spark program,
If you're up for the challenge, be on the site to give right at NOON EST!
The last time this challenge was offered, funds ran out in just 15 minutes, so log on early to help AIL take advantage of matching funds!