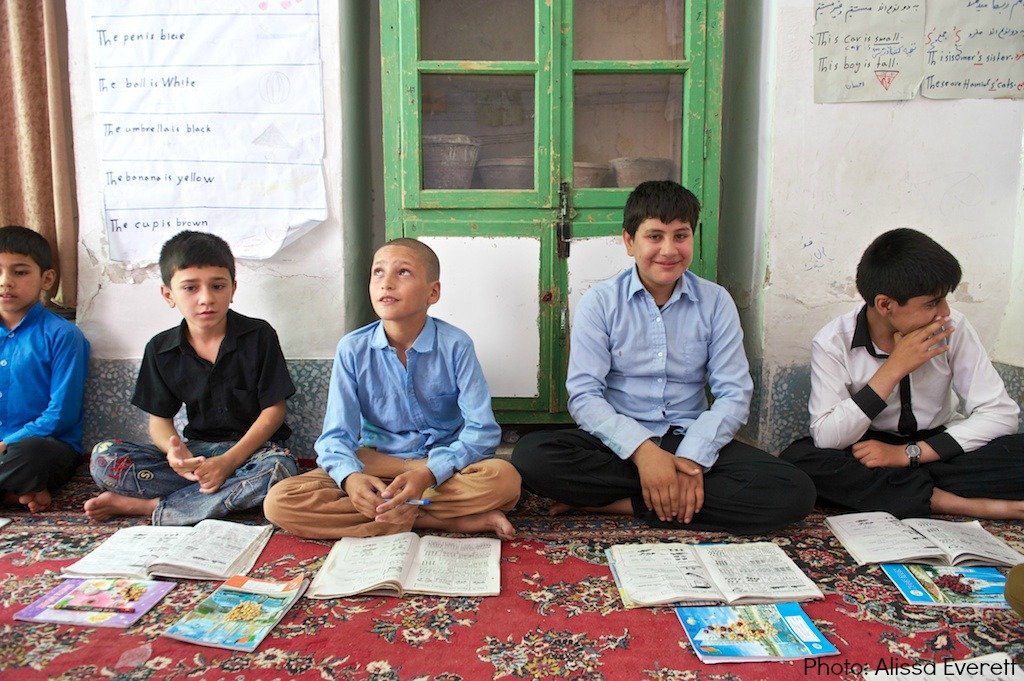 Hi everyone! AIL had a successful 2013, bringing education to nearly 20,000 students, over 6,300 of which were boys. We could not have done this without your support. Afghan boys took classes in literacy, English, Arabic, and computers, all necessary skills to get good paying jobs to support their families. Boys who attend AIL learning centers are not only educated in academics, they are taught that both men and women can be productive members of society and that violence is never the answer to problems.
Afghan boys are not unlike Afghan girls when it comes to attending school and scheduling conflicts. Often times, boys and young men are not allowed to go to school because they have to help their parents to earn a living for the family. It is most often the poorest who are the least educated. Your support has allowed us to expand our programs to create classes especially for poor students who have scheduling conflicts. Boys like Husain would not be able to go to school under normal circumstances, but thanks to you and the efforts of AIL, he is able to take classes. He had this to say:
"My name is Husain. My father owns a stand near our house, selling fruits. I work with my father at the stand. My family is poor and that is why my father doesn't let me go to school because I have to stay there and sell fruits. About five months ago I heard about AIL center near our house, so I asked my father to let me attend literacy class just one hour daily. Finally father agreed to let me attend, but I needed to be back to the stand after class. It has been five months since I started the class. I am now able to read, write, and count. My father is very happy because I can help him. Whenever my father goes to market, I sell the fruits. It is difficult for me but I have to stay at the stand. I am very interested in education because I want to promote like other students and make a good future for me. I thank AIL for helping me."
Again, we'd like to thank you so much for your support of our Boys' Education program. This program would not be possible without donors like you. We hope that you find this partnership worthwhile, so many boys and girls are bettering their lives by taking these classes. Thank you!!