Project Report

| Nov 25, 2020
How it's going with global access to the COVID-19 vaccine?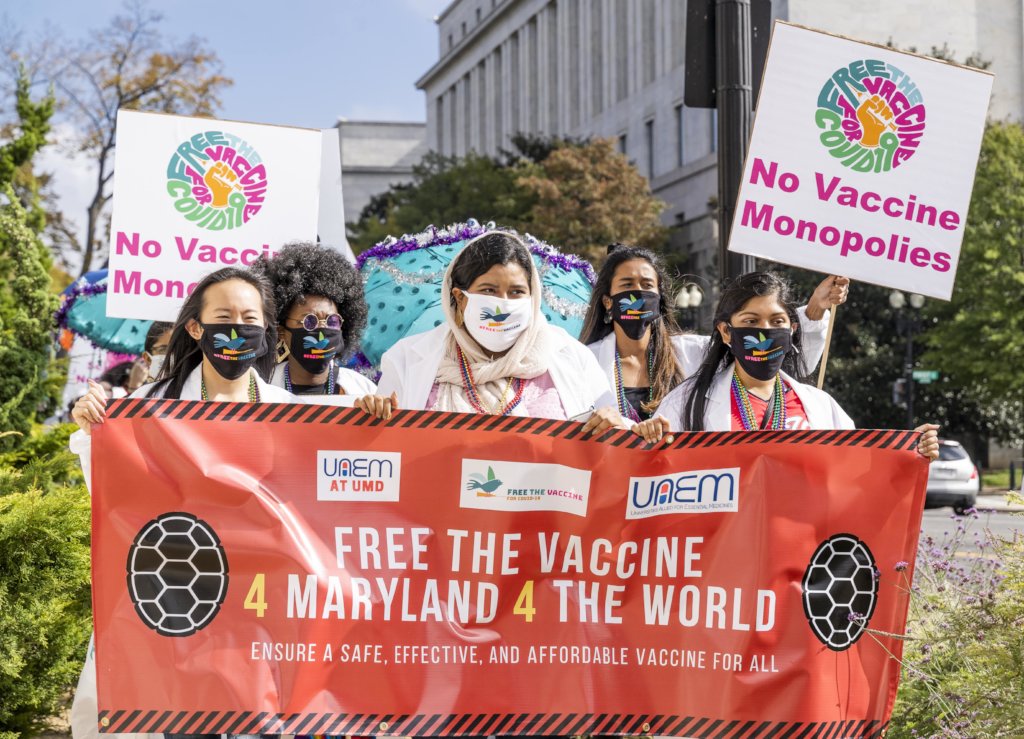 As UAEM chapters across Europe have been leading activities for Access to Medicines Week, our labs at Free the Vaccine for COVID-19 campaign continue to push towards their goals to ensure universities are doing everything within their power to curb the pandemic. In light of recent news, we thought it critical to mention a few take-aways with regard to the latest vaccine news.
While we acknowledge the reports from pharmaceutical corporations including Pfizer/BioNTech and Moderna that their vaccines appear to be more than 90% effective, which is encouraging, we also know that a vaccine will not be able to do its job if people cannot access it, afford to pay for it or are afraid to take it. Furthermore, unless scientists are able to fully review the data, we will not yet be able to determine the vaccine's true efficacy and safety long-term. The data for the Oxford-Astrazeneca vaccine is the only group so far to publish data in a scientific journal and doesn't require an extra-cold chain for storage which is more promising for ensuring access in rural or resource poor areas.
Earlier this year our Free the Vaccine team was invited to join Oxfam, UNAIDS and other organizations to be part of their "People's Vaccine" campaign. Our shared call for a "People's Vaccine" that "belongs to the world" to echo the words of Jonas Salk, the scientist who discovered the polio vaccine at the University of Pittsburgh, is critical to ensure people and populations are not left behind in terms of access to a vaccine, especially one that is publicly-funded. The US government for example funded 100% of Moderna's project to bring the vaccine to the U.S. FDA for approval. Taxpayers have also already paid twice since the Trump administration paid Moderna an additional $1.5 billion to secure doses in advance. Further, the Pfizer vaccine was made in partnership with BioNTech, a German drug company that received €375 million from the German government in public funds, amongst other tax relief.
A few weeks ago our Pittsburgh lab led a set of creative actions inspired by Jonas Salk to urge the University to follow Dr Salk's lead. Dr. Salk's refusal to profit from the vaccine saved thousands and thousands of lives. The message seems to be working as the Lab has recently held promising meetings with university leadership who are concerned about this issue and keen to engage further. Similar discussions are happening across other university campuses urging their institutions to be on the right side of history with regard to who will get access to a vaccine, treatment or test developed in their labs.
In Latin America, fake news around covid-19 and health technologies to face it have been playing an important role on the population's perception about the importance of a vaccine. UAEM Latin America, for the first time as a region, is currently investigating how citizens in different Latin American countries feel about the covid-19 vaccines efficacy, safety, importance and if they think price and access will be an issue. The region accounts for 1 in every 3 deaths from covid-19 in the world. However, according to Oxfam, rich countries where 13% of the global population live have bought, in advance, 51% of the doses of the vaccine candidates. That is why an initiative as the TRIPS waiver proposed by South Africa and India, which prevents rich countries from threatening countries struggling to ensure access to vaccines and other health technologies in terms of intellectual property rights, is so important. While Argentina is supporting the initiative, Brazil is not - despite the country's historically diplomatic role in advocating for the defense of the right to health over intellectual property rights. A letter written by some Brazilian civil society organizations, including UAEM Brasil, and signed by more than 65 entities and 1.4 thousand citizens calls WTO's member states and the global community to support the waiver.
As the work continues, don't miss out all that is going on creatively - swing by our UAEM instagram page and our online art exhibit with all the creations coming out of the campaign.
Stay safe, stay well!
PS Don't forget to mark your calendars for next Tuesday December 1st - World AIDS Day and Giving Tuesday! We will be competing for the most number of unique donations! Join us and help support for the fight for global equity in access to medicines!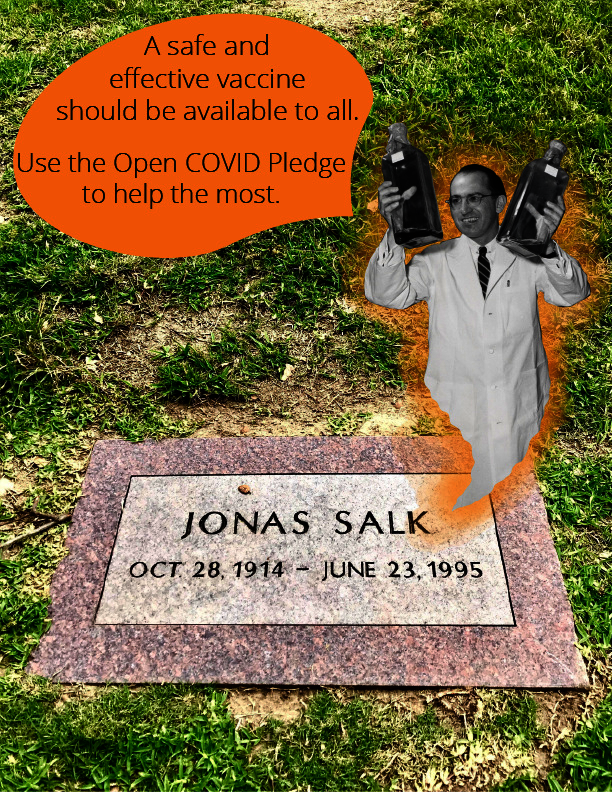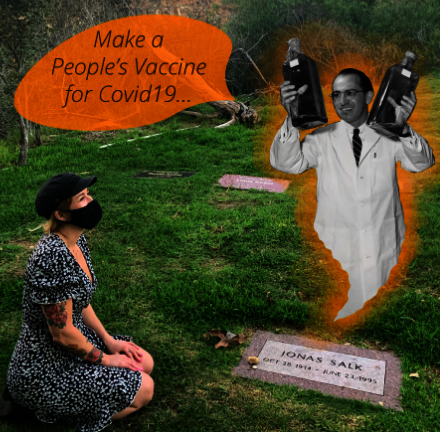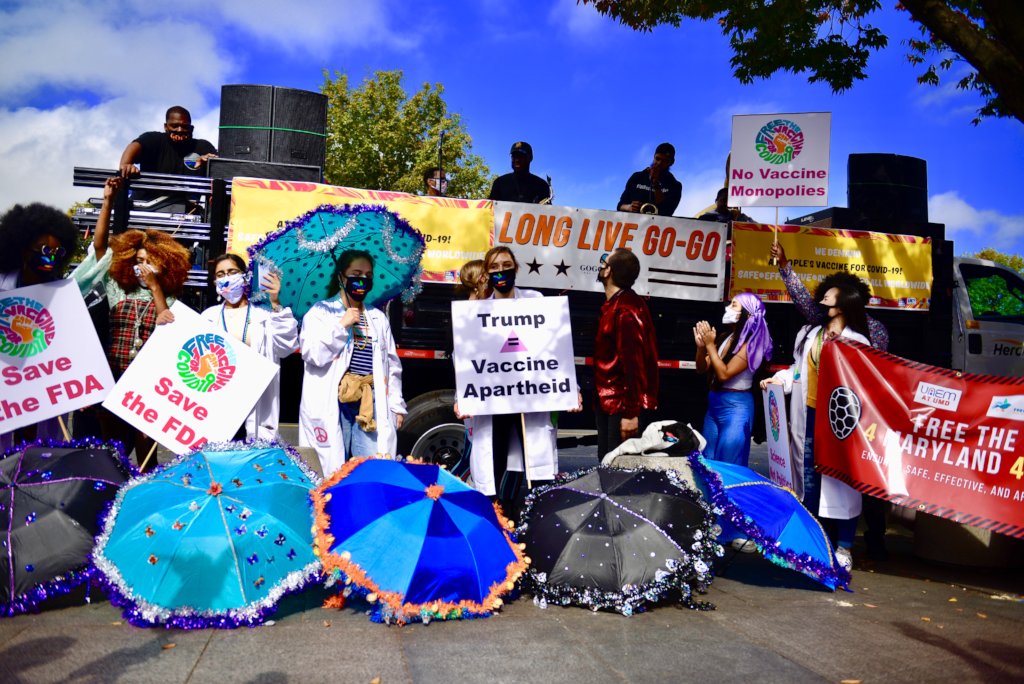 Links: