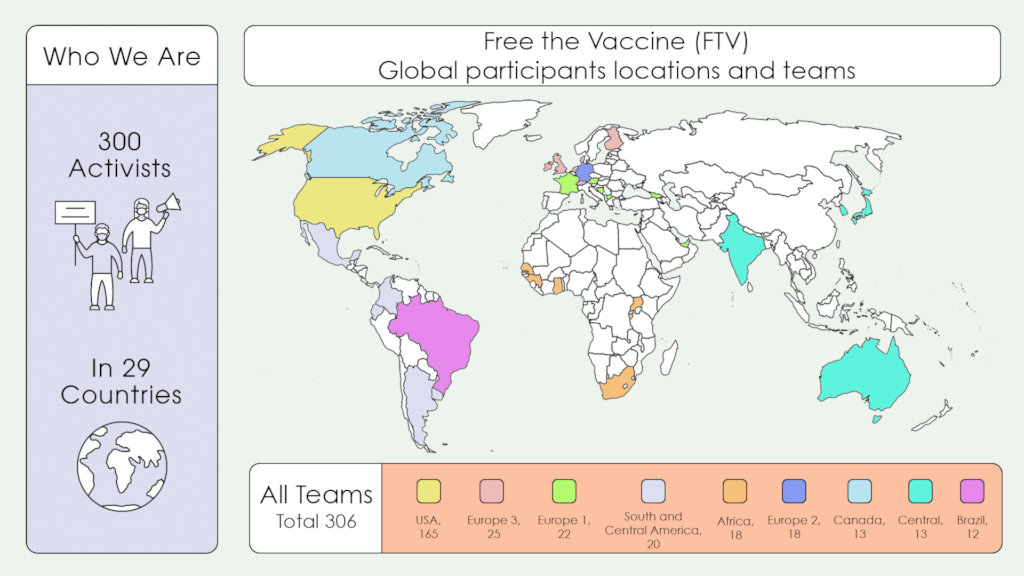 The last few months have been exceptionally fast-paced, furious and focused. With the arrival of Covid-19, UAEM has adapted in a number of ways in the last few months. Many of our student volunteers returned home from their university campuses and began online classes. Our European Conference, scheduled in April, was cancelled and our plans to participate in the World Health Assembly were postponed.
Yet, Covid-19 also gave us increased purpose and even more motivation to pursue our work to make medicines accessible to all. We adapted our in-person organising to be online, using all the digital tools within reach to make our voices heard. We are more active than ever with increasing numbers of students reaching out to UAEM with a desire to be part of this fight to end the pandemic. In response, UAEM organized globally and adapted our global campaign to tackle Covid-19.
In March, in conjunction with the Center for Artistic Activism, we launched the Free the Vaccine for Covid-19 campaign with 300 registered participants from 29 countries organizing weekly via online meetings. Our goal is to ensure that publicly-funded diagnostics, therapeutics and the eventual vaccine(s) will be 1) sustainably priced 2) available to all (regardless of insurance or immigration status) and 3) free at the point of delivery. We have already received coverage from the BBC, NewsNight, the New Republic, Stat News and more.
We are currently targeting 50 universities to adopt the Open Covid Pledge and are advancing quickly. In 2 decades since our first victory at Yale University we have achieved policy change at 32 institutions but what we are pushing for now is unprecented. We can't wait to share results in the coming weeks. You can receive instant updates signing up at www.freethevaccine.org
A few weeks ago we also launched our Covid-19 tracker tool monitoring public funds invested into universities leading research into Covid-19 diagnostics, therapeutics and vaccines. Our global team of students worked tirelessly to research, analyze and deliver this new tool that currently covers 13 countries around the world. Doctors without Borders has already commended our work and shared with us how they intend to use the tool for their own advocacy. It will continue to be updated in the coming months.
The last two weeks have also born witness to the US protests following the murder of George Floyd in Minneapolis, MN and the uprising around the world taking force behind the movement for Black Lives. As an organization that works to make medicines affordable and accessible around the world, we are deeply aware of the role racism plays in creating and deepening health inequities and disparities. To be health activists we must also be committed to social justice, equality, freedom, equity, and respect. The fight for access to medicines is above all a fight for the most vulnerable among us, and a just healthcare system is one in which Blacks have equal access to the medicines they need to live, survive, and thrive. The COVID-19 pandemic has disproportionately impacted black communities as a result of the social, economic and political systems that perpetuate harm against black people.
Our work at UAEM stems from the basic belief that health is a human right. Additionally, our mission, vision, and values statement reflect our ongoing work and dedication to "non-partisanship, democracy, transparency, solidarity and respect". You can read UAEM North America's statement here.
We hope you are staying well and safe, wherever you are.
Thanks for your continued support, in these uncertain times, it is more important that ever.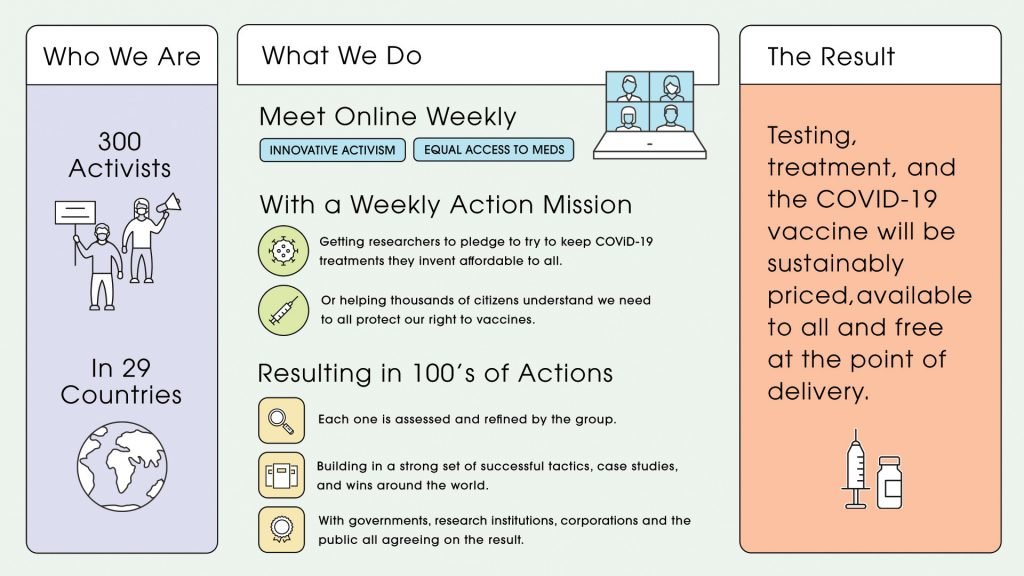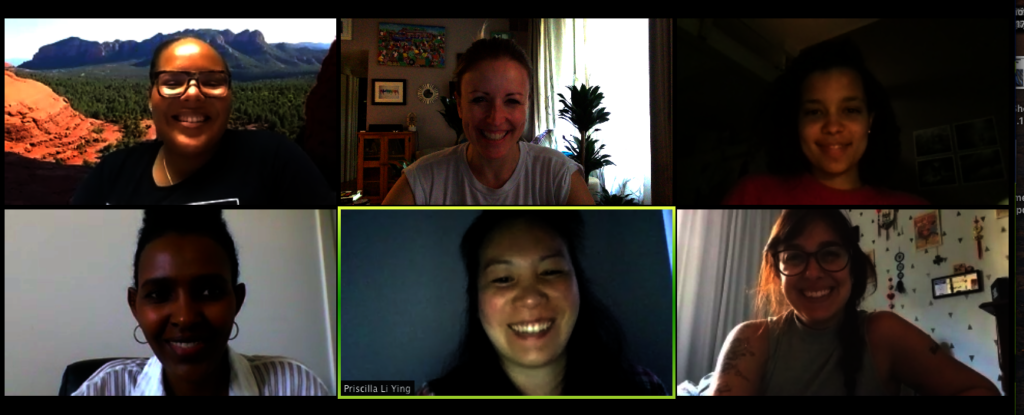 Links: