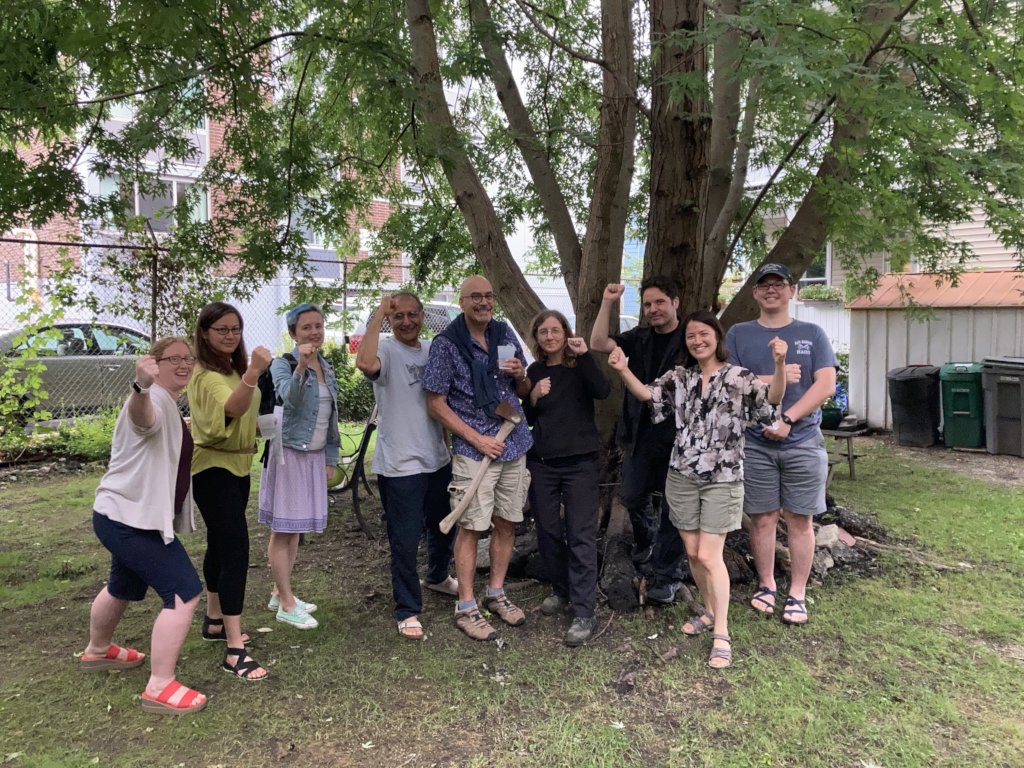 Right Care Alliance activists are now fighting against a new Alzheimer's drug called Aduhelm. The FDA approved this drug over the summer even though it is failing clinical trials, and it will cost $56,000 per year. This is money that patients and families don't have, especially for a medication that doesn't work! RCA members are organizing at hospitals across the country to stop the use and spread of Aduhelm.
On July 28th we held an Aduhelm Town Hall. We talked with speakers enraged by the FDA's approval of aducanumab or Aduhelm. Dr. Aaron Kesselheim cautioned us that what evidence exists of the drug's improvement of cognitive function is insufficient. Linda Furlini, PhD, an academic researcher on caregivers, shared her lack of confidence in a drug that's own advisory panel was conflicted over accelerated approval. Dr. Peter Whitehouse, member of the RCA Long Term Care Council, talked about the importance of investing in public health, education and communities, instead of wasting money on Aduhelm. After these speakers, we heard from Sharon Moon, a member of the RCA Executive Committee, who shared a powerfu story about her grandfather who had Alzheimer's.
The RCA Executive Committee met in person this summer for a retreat! We deliberated on what aspects the RCA wants to focus on in the upcoming months, including fundraising, increasing our membership, and the Aduhelm campaign.
RCA chapters have slowly and cautiously held some meetings in person. The Boston chapter had a potluck and read the RCA Call for a New Health System and discussed our own experiences with the health care system. We heard stories about what happens when dental care is ignored and of members sacrificing their own appointments to care for their families.
Study Groups have also been continuing! The RCA Health Before Wealth Study Sessions have been uniting teen healthcare activists nationwide to mobilize for an equitable healthcare system. Our most recent session was on Disability and Disorder Awareness in Health Care, and upcoming topic is on Environmental Racism and Racial Disparities in Health Care. Health Knights is our group for women that usually meets on the third Monday of each month. Our most recent study group focused on the Commonwealth Fund's annual comparison of US healthcare costs and outcomes to other high-income countries. People shared experiences where emergency medical technicians who arrive with an ambulance after a call to 911 questioned family members or neighbors whether they "really" wanted an ambulance transport, knowing that the person would be charged.
Links: