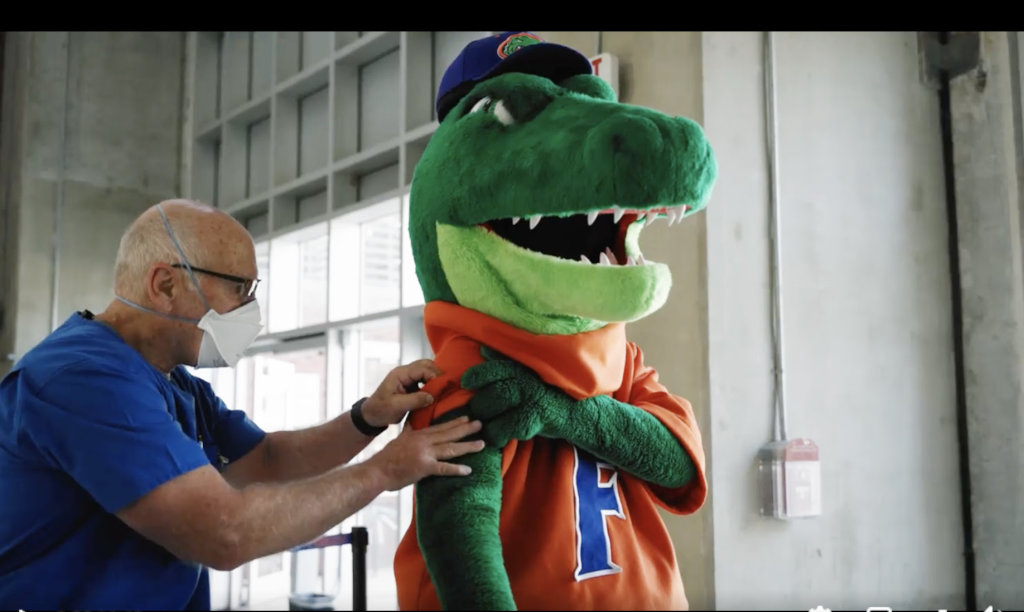 The Right Care Alliance has continued our BFREE Campaign, fighting for Barrier-FREE Covid tests and vaccines. We fight for Covid resources to be fast, reliable, equitable and easy to access.
RCA Chapter leaders worked together to host a national town hall on February 10 to launch our BFREE Campaign. Carleen Sabusap and David Glenn, chapter leaders from Nashville and DC, talked overall about the inequity in Covid testing and other resources. Participants heard from five speakers acoss the country who shared their specific stories about trying to get a Covid test. One student had to drive out of state in order to get a Covid test, and a young woman was unabale to get a Covid test for a few weeks, even though her husband could have gotten one immediately and free - all because he is a student at a local medical school, and she is not. Following the stories, participants broke out into groups to spur action.
The Gainesville Chapter has been working on outreach for and helping seniors register for the vaccine by handing out flyers at senior centers, rotary clubs, and writing letters to the editor. Through phone calls to Publix offices, they are trying to get Publix to allow people to walk into any grocery store and be able to register for the vaccine. They also held a town hall on February 17 called The Truth About the Vaccine, which addressed rumors and popular misconceptions about the vaccine.
The Boston Chapter held a town hall on March 31 to share stories about the structural inequities and racism around vaccine distribution. Speakers included a disabled mom who had to travel across the state to get the vaccine, a teacher who is also in school herself navigating getting an appointment, a young adult who is homebound, and a physician who treats patients and teaches medical students. Participants then went into small breakout groups to share their own experiences. One participant said, "We all need to be sharing and listening to each other's stories more, which is why I loved this event."
If you have not yet had the chance, take some time and read the Covid@College blog that a team of four college students are producing. Together, they are interviewing, editing, and posting the stories of other students across the country. What is clear from reading these blogs is that every school is handling Covid differently. If you are a college student and want to share your experiences of adjusting to student life in Covid, and how that's changed over the past year, reach out to us!
Since the start of 2021, study group facilitators have been leading study groups on how the Biden Administration is responding to Covid. They have discussed how and why states are handling Covid testing and vaccine distributions differently, and the inequity within states about who gets the vaccine and when. A recent study group was led by Elizabeth Glowacki and Doly Han to discuss and better understand what's going with health privacy and data, why, and what we can do about it.
We recently launched a study group for teens so that high school students can talk with each other about their interactions and concerns with the U.S. healthcare system. They've met three times so far, and are called Health Over Wealth.
Links: