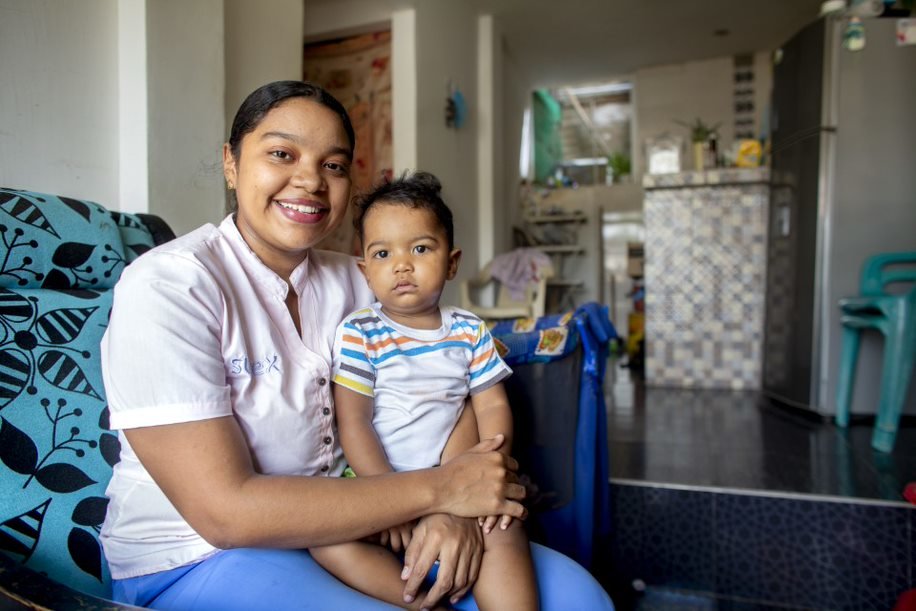 In Colombia, we have experienced 3 waves of infections that have exhausted health personnel, and even the most robust and specialized medical machinery has broken down. For this reason, during this period the doors of the Child Development Center (IDC) remain closed.
However, we have continued to teach the positive parenting module to 226 adolescent mothers, strengthening the bond with their children and creating healthy environments.
Currently, our adolescent mothers are exposed to multiple challenges, among them the lack of support and misinformation in their role as mothers, for this reason through the positive parenting module we implement themes focused on the affective bond, breastfeeding, and support in the parenting of their children.
The relevance of teaching a module focused on Positive Parenting is due to the fact that it consists of educating children, fostering the skills, abilities, and attitudes necessary for life, always from mutual respect and unconditional affection towards them, and consists of teaching them to do the right thing to do using positivity and patience, instead of implanting fear, excessive punishments or permissiveness, strengthening the maternal bond and fostering a good relationship between mother and children, based on mutual respect and non-violence.
Among the competencies developed in adolescent mothers are skilled to develop healthy emotions, confidence, security, assertiveness, and self-esteem.
During this period, the positive parenting module has been taught to 226 adolescent mothers and it has been carried out under the theoretical-practical virtual modality, that is, in virtual learning environments immersed in technology, to achieve an adequate combination between the conceptual aspects and practical workshops.
Through synchronous and asynchronous encounters, spaces for meeting, accompaniment, and support were created for adolescent mothers, turning the process into a meaningful experience.