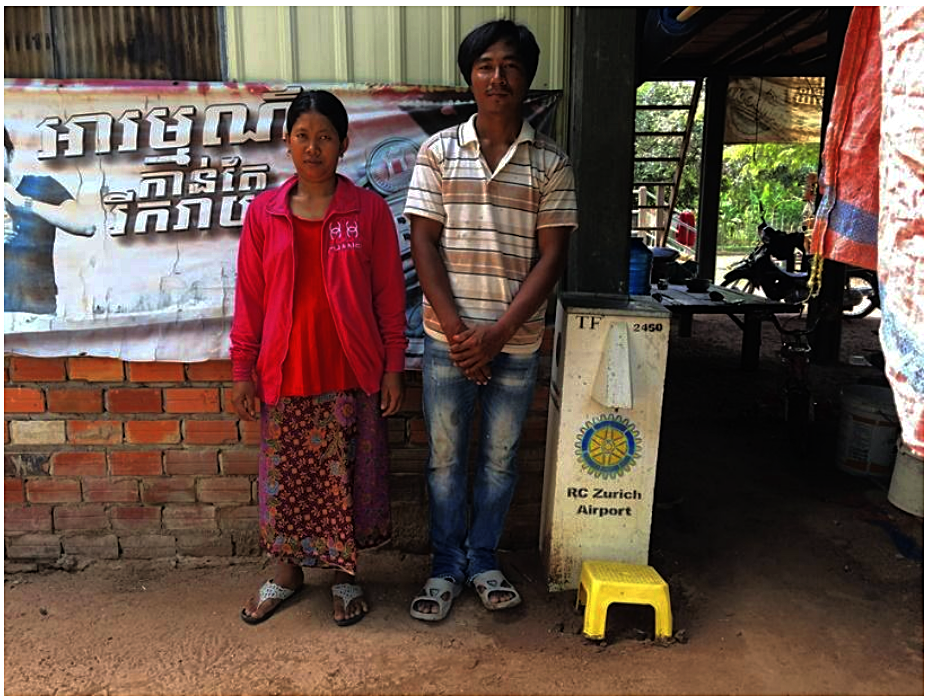 We thought you might enjoy reading about the impacts of bad water versus clean water directly from a family who received a water filter from Trailblazer. This family received their water filter in 2015, and it's still working great!
Mr. Hoy [29] and Mrs. Hann [28] live in Prohut village, Lvea commune, Pouk district. They have one daughter studying in Prohut Kindergarten, and a grandmother living with the family. Mr. Hoy told us, "Before we received the water filter we had problems getting clean water to drink and cook with. We used water directly from the well without proper disinfection, which made us sick a lot, specially with diarrhea. Because of this problem, it had an impact on our family's economy, especially the loss of time to earn a living."
Hoy continued, "After attending the Clean Water and Hygiene Training from Trailblazer, and receiving a bio-sand water filter to use, we recognized that our health situation improved. We were less sick and did not have diarrhea. And we had no more problem with getting clean, safe water. Now we are able to have a more wonderful time. We have reduced the cost of treating our illnesses, and can save money for our family to invest in other interests. My mother is healthy and has more time to attend religious festivals in the pagoda with other village elders."
He added, "Lastly, I am very happy to have Trailblazer working in my community and providing us access to clean water, and giving us knowledge about hygiene and sanitation. Me and my neighbors in the communtiy have enough clean water to use and we are healthier."
This story is just one of thousands about the impact Trailblazer's work has on the people being helped. It is rewarding work knowing we can make a difference. But we can't make that difference without your support.
Your gifts can help other families like Hoy and Hann's. With just $100 you can provide one to three families with a water filter and change their lives through clean water. A water filter is a wonderful and simple gift that keeps on giving.
We thank and appreciate every donor who has made a gift of a water filter. We hope you will consider contributing to this vital effort to improve health and reduce poverty for poor rural families in Cambodia.
Become a donor today and join others in making a lasting change in the lives of others. Thank you.