Project Report

| Dec 27, 2022
Life with or without a well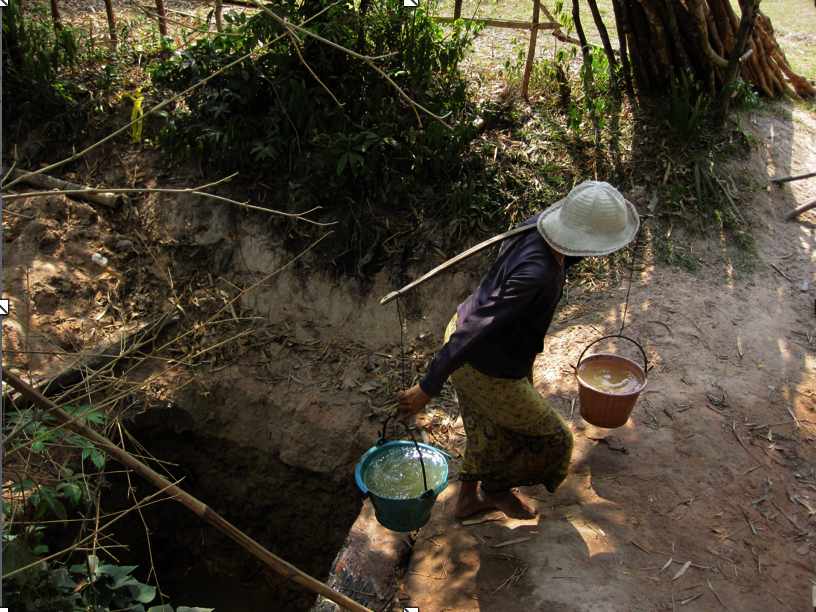 Water. When do we think about it? When we don't have it!
Access to water is vital to life. Depending on where you live, how and where you access water can be very different. In urban households of the developed world we can merely turn on a faucet tap. Households in rural areas of underdeveloped countries can face a variety of challenges in acquiring their daily supply of water. Women and children are usually responsible for gathering water for the family, hauling buckets of water long distances from various sources available to them, if they do not have a well near their home.
Dirty water makes children and their families ill, but you can help change that! The statistics vary between over two and three million Cambodians lack access to safe water. Approximately 77% of the population live in rural areas with poor access to water and safe potable water. One in three Cambodians use water from a non-improved drinking water source: traditional pit wells, ponds, rivers. This makes Trailblazer's work, which focuses on water, all the more critical.
When children do not have access to clean water they suffer stunted growth, they can have impaired brain development, and even die from preventable water-related causes. Diarrhea is a common result and a major cause of children's illnesses. Providing children with clean drinking water is one of the most effective ways to save their life and ensure they develop into healthy adults. Trailblazer addresses clean water through our biosand water filters, and a well provides access to a better and closer water source.
Each year, Trailblazer directly benefits the lives of thousands of rural villagers in Cambodia's Siem Reap province. By "directly benefits," we mean that our products and/or services positively impact the lives of the individuals and families who received them.
In 2022, Trailblazer directly benefited up to 8,735 people with all the products and services we provided. Based on that number, the cost-per-person of those who directly benefited from Trailblazer's products and services in 2022 amounts to $36.54. [$319,147 (2022 budget) ÷ 8,735 (people directly benefited) = $36.54/direct beneficiary]. This constitutes an amazing return on dollars invested!
Here is the breakdown of the numbers for our two main water projects: filters and wells.
1) Water Filters: Trailblazer constructed and distributed 527 water filters. Calculating each family uses one water filter, with an average of 5 people per family, our 527 water filters directly benefited 2,635 people.
2) Wells: Trailblazer drilled 139 wells. With each well serving one family with an average family size of 5 people, our wells directly benefited 695 people.
Your investment of a water filter or well can give hope to one life, one family at a time. What we do for ourselves dies with us, but what we do for others in the world remains.
Help is like dropping a pebble into a pond and seeing the ripple effect. Your investments are keeping that ripple effect going. We greatly appreciate our donors for their support and help in making a real difference, and wish to say - thank you!