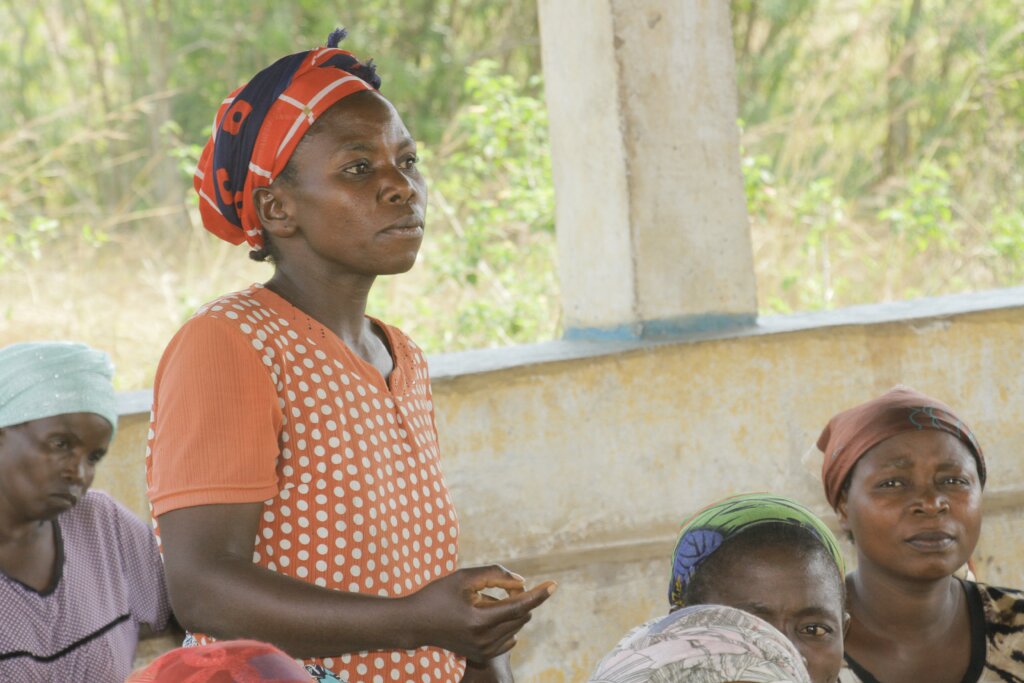 (This project is implemented by the Congo Federation of Smallholder Farmers Organizations of South Kivu [FOPAC-SK])
It may not work in other places, but in Rwenena, a Peace Summit is a big deal with big results. Held last summer, this year the duration expanded from one day to two. The hope was to replicate the success of the one last held in late 2019, which resulted in an annual plan and the election of 2 new leadership committees. The ultimate goal was to advance peace and resilience in a community that was war-torn, conflict-ridden, and insecure for many years. Rwenena is on a trajectory of success.
On Day 1, the chief of "Rwenena II" (the second of 3, each in ethnic-based subdivisions) convened the summit. A variety of stakeholders aired their grievances and expressed hopes for community-based solutions.
Among them? A contingent of children. Some wished for shoes and sports equipment. Others lamented their inability to attend school. The latter is due to some parents losing interest in sending their children to school because of prohibitive fees as well as prolonged teacher strikes due to lack of payment. In response to the children's concerns, the presiding chief and others agreed and documented the need for education-based resources. This serves as an example of how the community can come together with common concerns.
Representatives of municipal authorities attended, providing a forum to address community concerns and facilitate understanding in key sectors: police, military, veterinary, and health.
Day 2 was dedicated to women's issues. The director of the health clinic reported on the dire need for a birthing bed (subsequently funded through a GlobalGiving microproject). The Pama Kaci women's enterprise reported on their successes and challenges. Men shared their resentment: Over the last year, they no longer volunteered to help the women with enterprise business. (This issue would be addressed in subsequent discussions and the amazing outcome will be shared in our next report.)
The summit concluded with the election of new committee members of the two leadership committees, along with an annual plan, facilitated by the FOPAC team. The plan lays out problems in the areas of peace and security, society, the economy, education, and the environment. For each area, proposed solutions are recorded, along with appropriate groups to implement them.
From the perspective of this project, thanks to the summit, the Pama Kaci enterprise and other economic incentives centered around women are better placed to thrive and accelerate positive community development.
We thank you for the support you have provided as the community continues its journey to peace, resilience, and prosperity. It was your generosity that funded this summit. It's not often that your donations can lay claim to peacebuilding, but in this case, it's true. We are also grateful that your generosity helped keep the Pama Kaci enterprise alive during its dark days.
Please remember us on Giving Tuesday and beyond as we continue to provide activities focused on women's economic growth.