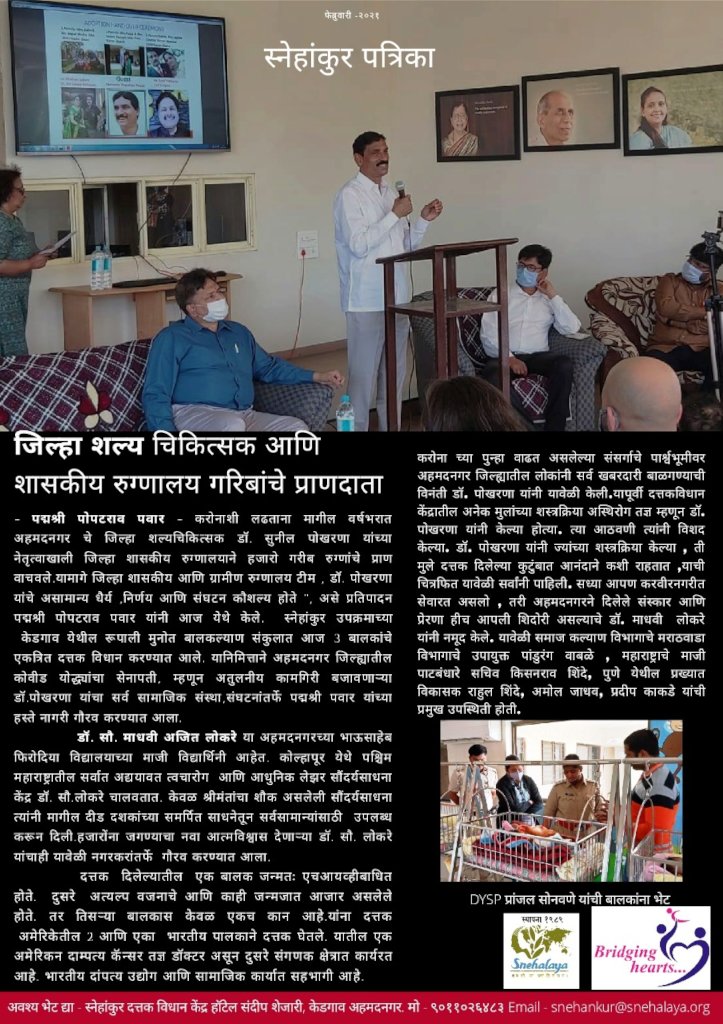 Snehalaya is one of India's most trusted nonprofit organisation. We give life changing quality care to abandoned and destitute children. Our team provides systematic approach of care to our children so they are safe, healthy, educated and happy! We want every child to grow in a family, so we work hard to reunite children with their families or place them in loving and caring Adoptive families children through a legal process.
We actively support vulnerable children and strengthen families in their difficult times through our Nutrition, Medical, Education and Awareness programmes.
We are always overjoyed when one of the abandoned children whom we rescue, gets adopted in a family, home, love and hope because of loving foster-parents. We are also sure that after the adoption they also experience great satisfaction and meaningful life than in the past. We are always including such families in our prayers.
Following are the success stories from Snehalaya's Snehankur...
1.Bhakti – [Name Change]
Her mother was raped by her own cousin and she became pregnant with Bhakti. After she was born, we found that she was a low birth weight baby. Further investigations revealed that she also had 'Laryngomalacia" a condition in which there is a hole in the wall lining the wind pipe and the food pipe. This created problems in her breathing as well as swallowing. She was operated upon for this condition by a renowned pediatric surgeon and received excellent medical care. She has now been adopted by parents in Mumbai.
2. Kunal – [Name Change]
Kunal was a low birth weight premature baby and needed utmost care and medical aid. He has a rare condition of absence of one external ear called 'Anotia'. Both the mother and Kunal were abandoned by the relatives ad had nowhere to go. So the baby was relinquished by the mother to Snehankur while she was given shelter in our Women's shelter Snehadhar. Kunal has been adopted and will be going in a happy family in USA.
3. Shruti – [Name Change]
Shruti's mother was HIV positive but received treatment at Snehalaya through our hospital throughout her pregnancy. So Shruti was born HIV negative but had tuberculosis. She was given complete treatment and has been now adopted by parents in the US.
Adoption of a child is a beginning of the new relations as we have also adopted each other as our extended family members.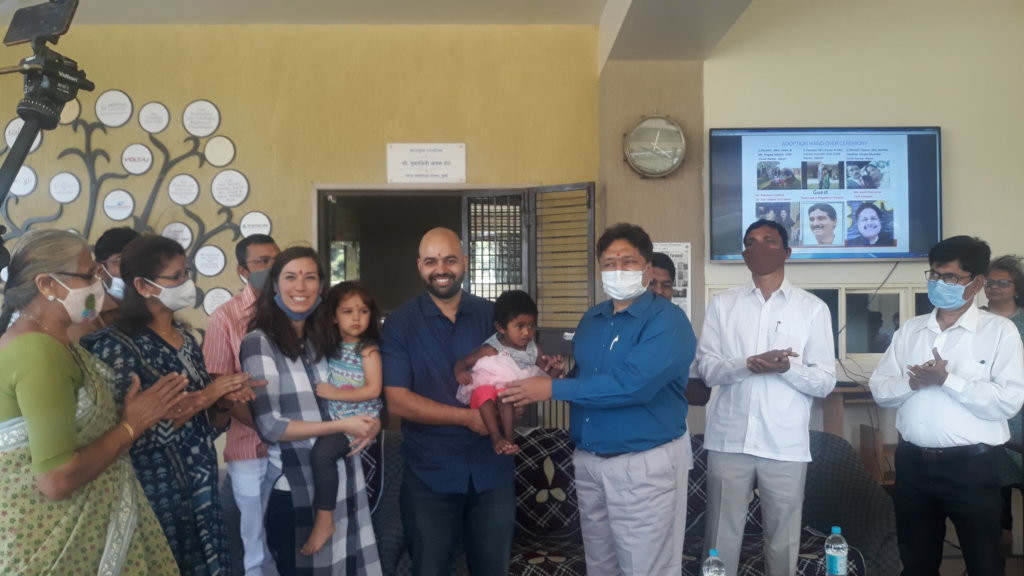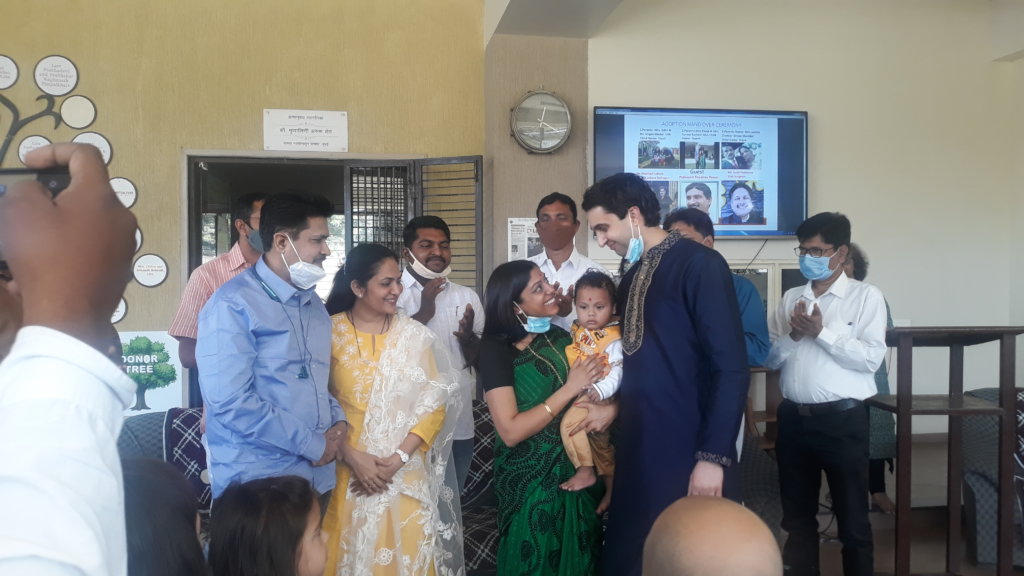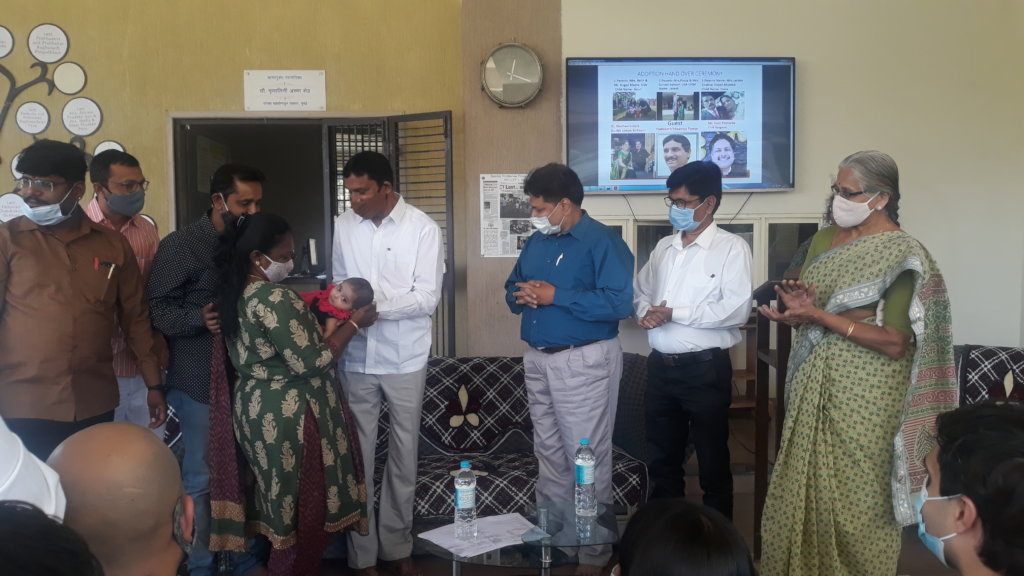 Links: