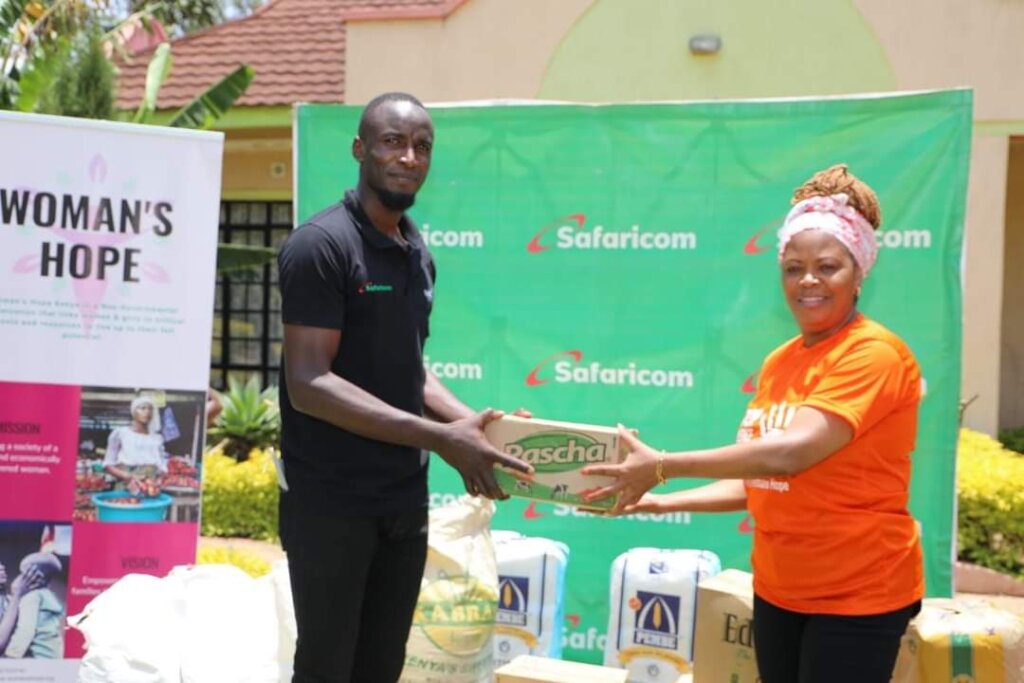 The local economy is still at a low, struggling to recover even as the prices of different commodities conitnue to hit a never seen before high. Despite the reduced restrictions that has allowed many to resume with their livelihoods, the economy has hard hit many homes since the income fails to meet the infalted prices.
At the moment, we have been keen on catering more for the elderly, sick and orphaned. It has been a challenge for a while seeing that the number of donations has drastically gone down. This effect could also be seen at the safe house as it has not been easy to feed the families housed at the centre.
As per her tradition, our director spent her birthday at the beginning of the year giving back. This time, she decided to put a smile on the faces of aged grandmothers and girls at Gataka Market (an urban slum), by sharing a meal and celebrating with them for her birthday. We have been running donation drives throught the year, the latest one being over the valentine's season.
Recently, we were fortunate enough to partner with the largest telecommunications company in Kenya, Safaricom; who donated foodstuffs to us. This will not only serve to provide for the families housed in the shelter, but also in extension to vulnerable persons in the community. We look forward to a lasting relationship with them with a view of benefiting vulnerable persons at large.
In line with providing the people wit stable livelihoods, we have partnered with the Lions Club Denmark to provide caregiving to women and girls, as well as assurance of employment once the course is completed
We continue to appel for more well wishers to support our nobal course. Touch a heart today and give hope to an orphan, a sick person or an abandoned elderly person.