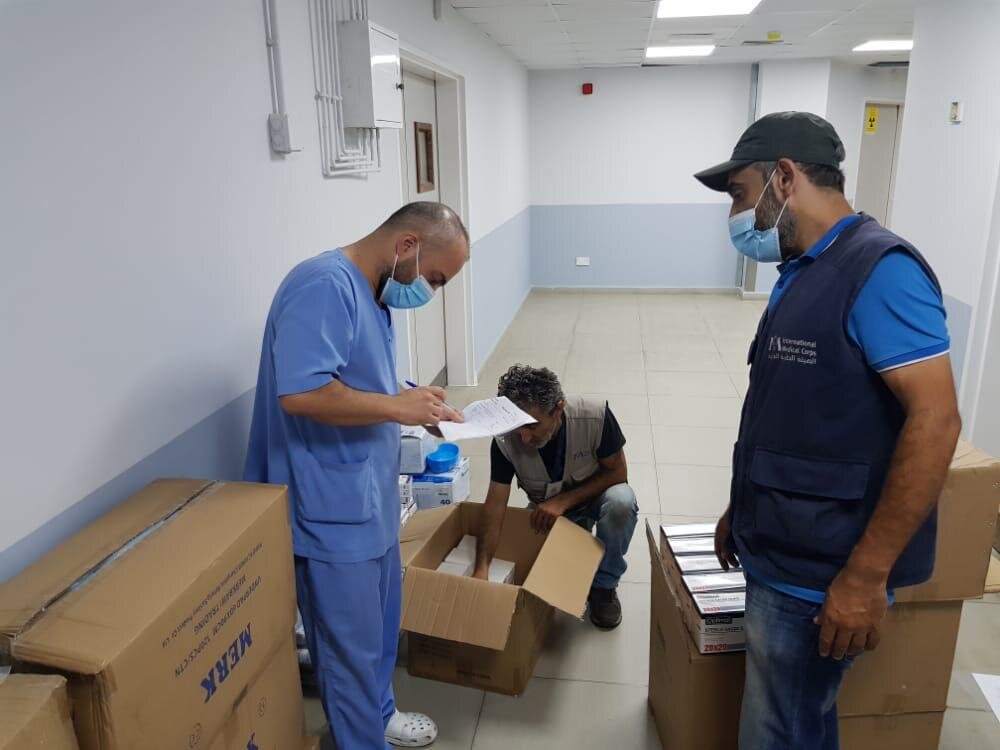 Lebanon continues to suffer from the economic, financial and political crisis that broke out in 2019. The country now hosts nearly 1 million Syrian refugees as well as an estimated 250,000 to 400,000 Palestinians. This means that roughly a quarter of the country's population is made up of refugees—an influx that has left public services severely overstretched and deepened poverty levels.
Financial restraints have significantly burdened the Lebanese healthcare system which had to recover from the devastating 2020 Beirut Port explosion and is still coping with the COVID-19 pandemic. Demand for health services has skyrocketed. In 2021, International Medical Corps observed a 25% increase in individuals seeking services from primary healthcare centers.
The economic turmoil has, most notably, limited access to essential supplies, including lifesaving medication. Since July 2021, the cost of imported and locally manufactured medicines has increased several times over. Antidiabetic medicines are missing or difficult to find in pharmacies while basic antibiotics like Amoxicillin, and oncology medications are currently inaccessible on the Lebanese market.
International Medical Corps' team, which began working in Lebanon in 2006, is supporting the healthcare system through the provision of these essential and lifesaving medicines. Our team works with the Ministry of Public Health to procure and distribute medications included on Lebanon's national essential medication list. This list covers medications needed to treat infectious diseases like the flu, pneumonia, urinary tract infections and skin infections, but also allergies, burns and more.
Atef, a 54-year-old man, came to the International Medical Corps-supported Labweh Primary Healthcare Center with throat pain and a high fever. Health providers at the center diagnosed Atef with pharyngitis and prescribed him Amoxicillin and Clavulanic Acid. After receiving his medication, which had been donated by International Medical Corps, Atef shared, "I would like to express my gratitude to the primary healthcare center team and to International Medical Corps for the continuous support and free of charge medications. I wouldn't have been able to afford it at the community pharmacies."
Thanks to the support from the GlobalGiving community and other donors, International Medical Corps can continue to provide essential medicines to people in Lebanon like Atef.