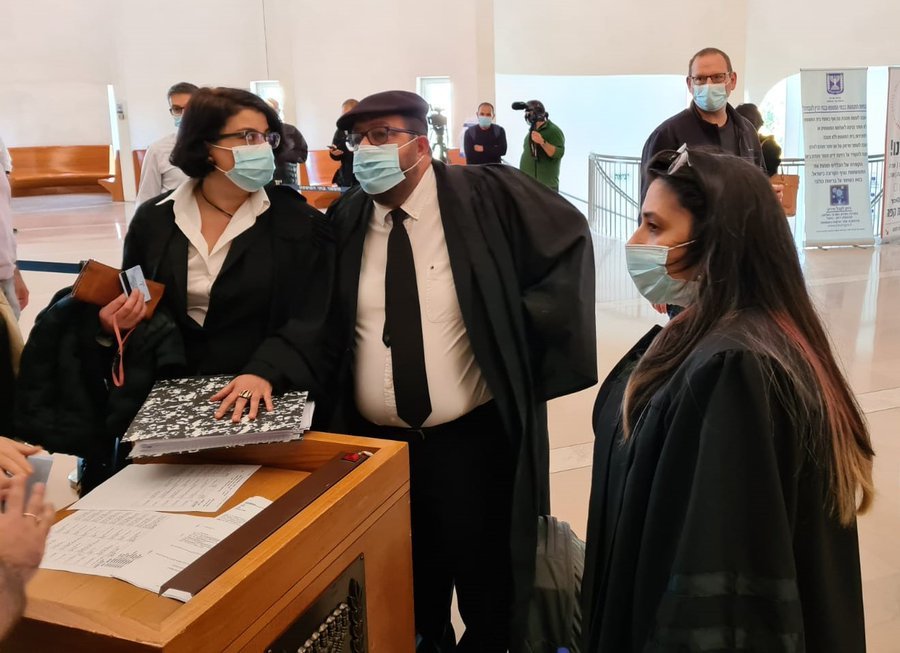 Dear Friends,
Warm regards from Adalah. We hope that you and your families are healthy and safe.
In this update, we wish to inform you about a comprehensive report published by Adalah last week analyzing decisions in 88 cases brought before the Israeli Supreme Court (SCT or Court) during the first wave of the COVID-19 pandemic.
The current resurgence of the pandemic in Israel and globally, which has sparked fears of a possible reinstitution of government restrictions on our daily lives and freedoms, is an opportune time to re-examine the Court's conduct in response to the government decreeing of emergency regulations and exceptional measures affecting health, education, employment and economic rights, and more.
The report, entitled "The Israeli Supreme Court and the COVID-19 Emergency", examines how the SCT dealt with the different and newly, emergent legal questions brought before it and the extent of the Court's intervention in response to petitions challenging the government's issuance of emergency regulations during the first wave of the COVID-19 outbreak in Israel.
During that period, between January to August 2020, Palestinian citizens of Israel, Palestinians in the OPT, and other vulnerable groups, submitted various petitions to the Supreme Court in response to heightened violations of their human rights, in realms touching on all aspects of life.
The report shows the Court's failure to protect human rights following its overall unwillingness to intervene and prohibit governmental rulemaking undertaken without parliamentary oversight.
Adalah has been at the forefront of defending human rights throughout the COVID-19 crisis, challenging the government's exercise of sweeping powers, including with respect to the government's issuance of COVID-19 emergency regulations.
Adalah's recent newsletter has focused on this report, while also documenting Adalah's extensive work since the start of the pandemic: Adalah's News: The Israeli Supreme Court and the COVID-19 Emergency
Read Adalah's full report: "The Israeli Supreme Court and the COVID-19 Emergency"
Adalah will continue with its crucial work of defending Palestinians' rights during this health emergency. The crisis has starkly revealed the decades of deep, structural discrimination by the state.
Thank you again for your support.