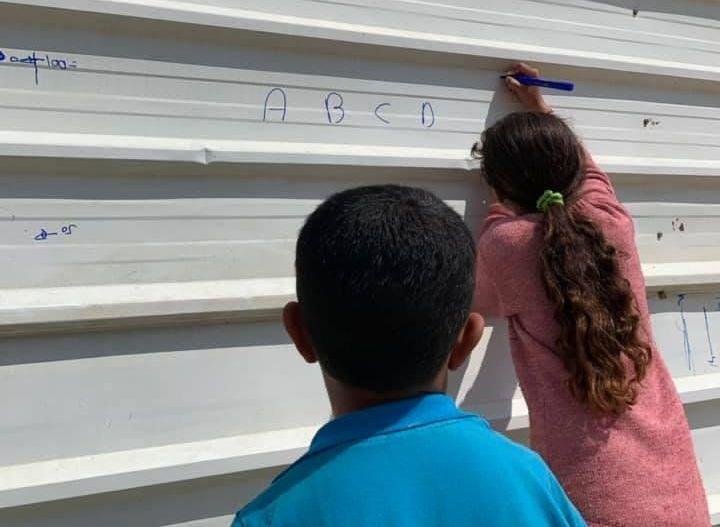 Dear Friends,
Many greetings to you from Adalah! We hope that you are healthy and safe. Adalah is continuing in August 2020 to tackle the ongoing and evolving impact of the COVID-19 on Palestinians in Israel and in the Occupied Palestinian Territory.
Since mid-March 2020, Adalah has undertaken over 40 emergency legal actions, including 12 petitions to the Israeli Supreme Court, to confront the COVID-19 crisis. While this this work was covered by local and international media, Adalah convened webinars for the local and international community to raise awareness, and worked closely with other civil society groups and coalitions to fight against discriminatory practices. Thus far, Adalah has succeeded in securing access to health services, promoting dignified living conditions, and protecting civil liberties.
Among our major achievements throughout the coronavirus crisis:
The opening of COVID-19 testing centers and clinics in the Naqab, Triangle, Upper Galilee, and East Jerusalem neighborhoods, and by the Qalandya checkpoint.
An Israeli Supreme Court decision accepting our argument that there is no legal authority for the government to expand the powers and use of the secret Shin Bet security service ("the Shabak") for cellphone surveillance of coronavirus patients and other citizens.
The cancellation of emergency regulations allowing to put over 4,300 pregnant women on unpaid leave without a special permit from the Labor Ministry.
The securing of NIS 200 million (aroundUS $59 million) in state funds- the amount requested by Arab local municipalities in Israel to mitigate the COVID-19 financial damages for the first three months of the crisis.
Israel is currently facing a second-wave of the coronavirus health crisis, and together with its political, social and economic implications, the pandemic is expected to cast its shadow upon us for a long time. As we go forward, Adalah will continue to undertake legal cases and interventions in our three main fields to mitigate the dangerous ramifications and grave threat posed by the coronavirus.
Access to healthcare: Adalah will work to ensure that the government's emergency response does not leave Palestinian communities unnecessarily exposed to the pandemic through substandard protection and limited access to testing and emergency medical services, and future treatments and vaccines, particularly in the unrecognized Bedouin villages and East Jerusalem.
Dignified living conditions Adalah is currently working on cases toward the opening of the new school year as many Arab schools in Israel lack the funds to prepare the schools to meet the Health Ministry's guidelines. Of particular concern is access for 50,000 Bedouin children in the Naqab, who live in villages that lack electricity and the internet or have no computers, to in-person studies as well to distance learning. Adalah is monitoring and working on securing government action to prevent unnecessary deterioration in the already poor living conditions of Palestinians, by demanding equal access to state aid funding, unemployment benefits and tax relief measures for Arab citizens of Israel during the economic crisis. Further, Adalah is continuing to defend the rights of thousands of Palestinian prisoners incarcerated in Israeli prisons, who are isolated from the outside world and left with little to no protection due to overcrowding, lack of adequate hygiene and sanitation, and lack of access to visits and phone calls by family members and lawyers.
Protection of civil liberties: Adalah will continue to intervene legally to prevent the government from resorting to and exploiting Emergency Regulations. Adalah is challenging comprehensive coronavirus legislation, and we recently filed a major case demanding the cancellation of "corona fines" issued to thousands of individuals, due to the lack of clarity in the rules and the arbitrariness of their enforcement.
The following Adalah newsletters documented our extensive coronavirus-related work: Adalah's News, March 2020; Adalah's News, April 2020; Adalah's News, May 2020, and Adalah's News, July 2020.
For more on Adalah's coronavirus work to date, see links under Additional Documentation and Resources.
Thank you for your support.