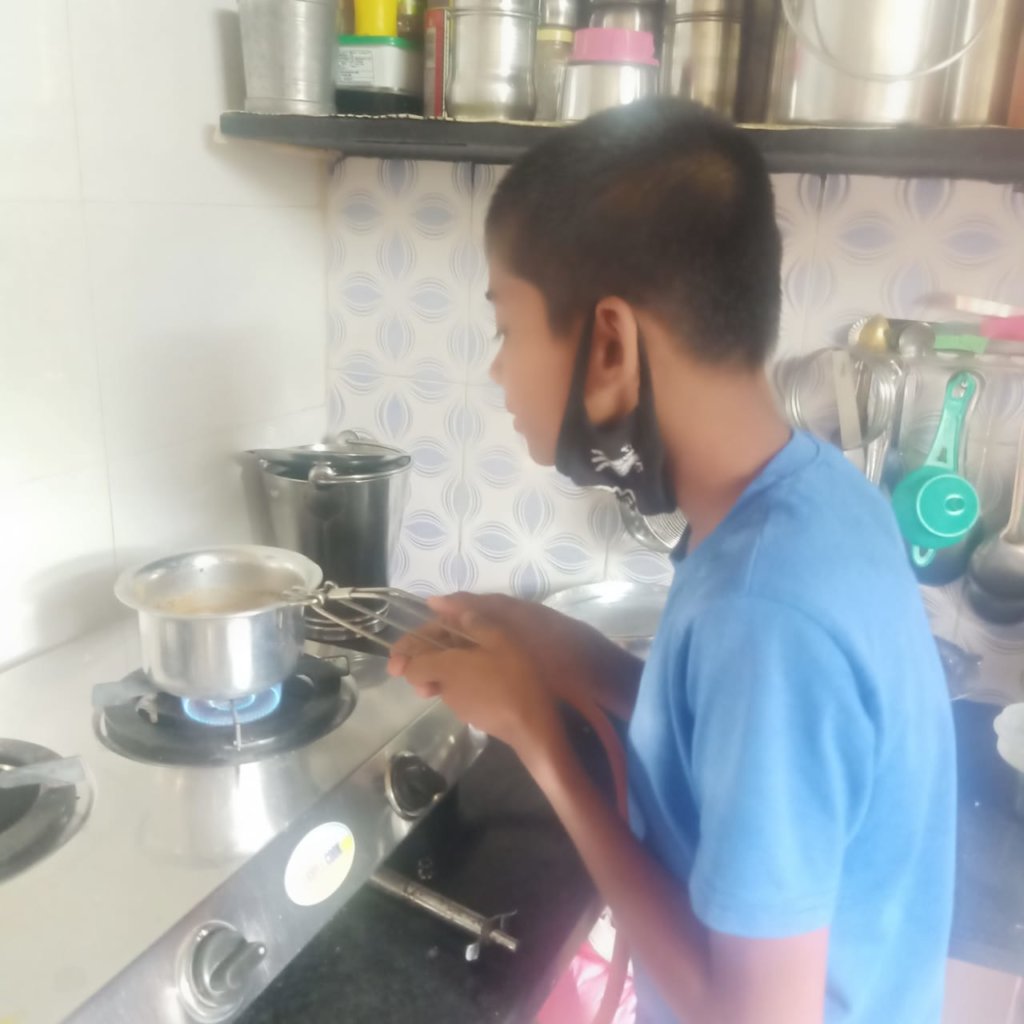 Action for Equality Progress Report: March 2020 - May 2020
We appreciate your continued support of ECF's Action for Equality (AfE) programme, committed to raising Gender Equitable Boys in Pune, India. It is due to this consistent support that adolescent boys from 20 communities in Pune currently participate in our AfE programme.
National level restrictions in response to the COVID-19 pandemic were implemented from 25th March, 2020 in India. At present, 16 out of 20 of our Action for Equality (AfE) communities are designated as containment zones.
Hence, between March 2020 - May 2020, we have made efforts to modify our programme activities with regard to the current needs and limitations. These modifications include a switch to remote sessions for our participants and alumni, as well as the inclusion of COVID-19 awareness and other additions to content, detailed below.
During this period:
AfE Leadership Programme (LP): A total of 215 adolescent boys have participated in group call sessions. Out of these, 129 participants have regularly participated in the remote sessions and taken actions for gender equity and social welfare in their households and through social media advocacy.
AfE Alumni Engagement: Over 200 alumni have participated in group call sessions. Out of these, over 60 alumni have taken actions for gender equity and social welfare in their households and communities.
Some programme highlights from this period are:
Leadership Programme Remote Sessions: The main aim of these group call sessions is to engage and support participants as they cope with the COVID-19 pandemic and shutdown. Hence, the topics discussed include: Information about COVID-19; and Discussions of Gender Based Violence and Discrimination (GBVD), particularly forms of GBVD that have been exacerbated by shutdown (domestic violence and inequitable distribution of housework).
Participants were empowered to address and mitigate issues of COVID-19 misinformation and GBVD in their households and through social media campaigns. As our Leadership Programme participants are minors, their actions have focused on the welfare of their families and spreading awareness through social media. Participants have helped out with housework; provided emotional support to their families; and advocated for others to address gender inequities in their households.
Alumni Engagement: Alumni have participated in group call sessions to jointly discuss ways in which they can mitigate the effects of COVID-19 pandemic and shutdown in their respective families and communities.
AfE communities consist largely of daily wage workers, many of whom have faced severe financial difficulties in this period. Our alumni have, in many cases, independently come up with ways to ensure the welfare of their communities. Our role has been, hence, to provide support, to give them contacts to relevant organisations working on health, poverty, etc.; and to give them platforms for fundraising efforts.
Alumni have identified the needs of their respective communities and identified particularly vulnerable groups within these communities; raised funds for low-income communities; provided ration, food, and other basic necessities to people in need; raised awareness about COVID-19, domestic violence and other issues; shared helpline numbers when required; built healthy relationships within their families. Some specific instances of action taken include:
Sagar - Household-Level Action
Sagar found a productive and positive way to support and spend time with his mother:
"I started teaching my mother how to read and write. I teach her the basics of Marathi and English letters. This has helped in creating a new bond with my mother and it is fun."
Akash - Community-Level Action
Akash identified around 200 people in need of food in his community. He coordinated with community stakeholders and authorities to gather donations of food, grains, or money, so that he could support these people throughout the lockdown. Akash made sure to also feed numerous cats and dogs in his community during the COVID-19 lockdown. Speaking to a mentor about his efforts, Akash stated,
"We are a part of society. When members of society are in need it is our duty to give them whatever we can. Through my ECF sessions I learnt that I must always try to support my community and community members."
Future Plans: Problems related to the COVID-19 pandemic persist. Our activities will continue to address COVID-19 misinformation, the increase in GBVD, the mental health and financial effects on our low-income communities, participants, and alumni. We intend to integrate the families of participants and alumni in our remote sessions, as well as continuing to engage and support our participants and alumni.

As of June 2020, with your support, ECF has been able to successfully reach out to and enrol 5,891 boys in the Action for Equality programme. A total of 3,433 adolescent boys have graduated and pledged to ally with women and girls to support gender equality in their communities.

We thank you for your contribution and for supporting our mission to raise every boy in India to be gender equitable.