Dear all,
We appreciate your generous support which enabled us to bring joy to these beautiful children in Afghanistan.
We are excited to share with you all our progress report and let you know what we did during the last quarter.
#Project Summary:
This project targets the most vulnerable, marginalized and underprivileged children in Afghanistan who are affected by war and poverty, and are deprived of reading materials with proper contents in their mother tongue. The project aims to publish 30,000 copies of 5 storybooks in three languages (Farsi-Dari, Pashto and Uzbeki; 15 books in total) and make them available for children in all 34 provinces of Afghanistan through the network ABLE libraries. With the donations we have received so far, two children storybooks Man wa Nihal [Me and the Plant] and Waqt-e Bahar Ghum Shuda Bud [When the Spring had Vanished] have been written in three languages mentioned above. Man wa Nihalwas printed in 2000 copies (6000 copies in total), however, distribution of the books is on hold because of the Covid-19 and the growing insecurity in the country. During this reporting period, the team was able to finalize the second book in Farsi-Dari language, and illustrate and design it.In addition, the story was also translated into Pashto and Uzbeki languages.
#What is the New Storybook About?
This story book entitled Waqt-e Bahar Ghum Shuda Bud [When the Spring had Vanished] is the second storybook that has been made possible by the generous support of ACKU donors at the GlobalGiving platform. The story is about a little girl who waits for the Spring. Her grandma tries to cheer the girl up by telling her spring will be back when Swallows arrive. It makes the small girl wait for the Swallows. Time goes by but the Swallows do not show up, which makes the little girl think that the spring might have got lost somewhere. She then collects her friends and marches out in search of the spring.
#Writing of the New Storybook
The project team has been able to finish a writing process of the storybook Waqt-e Bahar Ghum Shuda Bud. The story was written by a well-known children's writer from Afghanistan. The book has been beautifully illustrated to go with the story.
#Translation of the Storybookook into Pashto and Uzbeki Languages
ACKU believes that the children have a right to read in their own mother tongue. Even though, ACKU currently does not have required resources to publish in each of the languages spoken in Afghanistan, it has been attempting to translate each of its publication to two other local languages. The new storybook had, thus, been translated into Pashto and Uzbeki languages. Once the book, in each language, is printed, the project team will make all the efforts to provide a copy of the book to children even in the remotest parts of Afghanistan.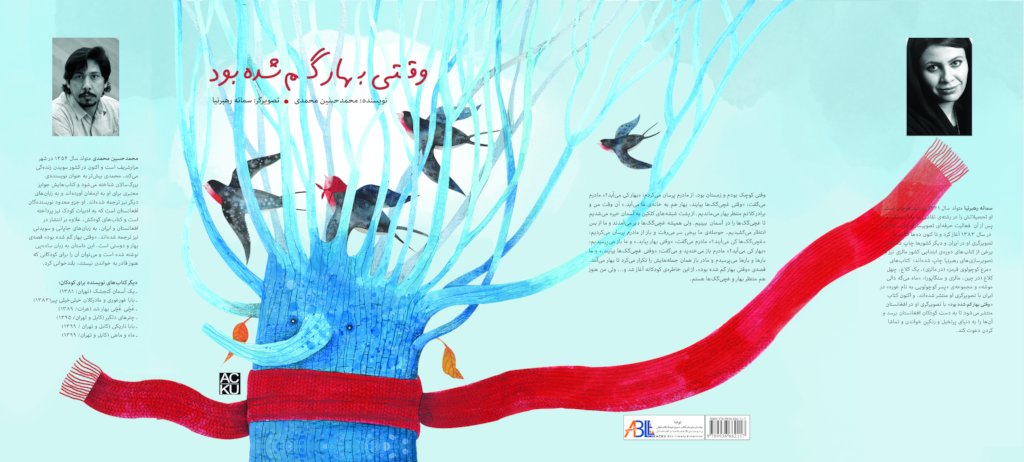 Links: