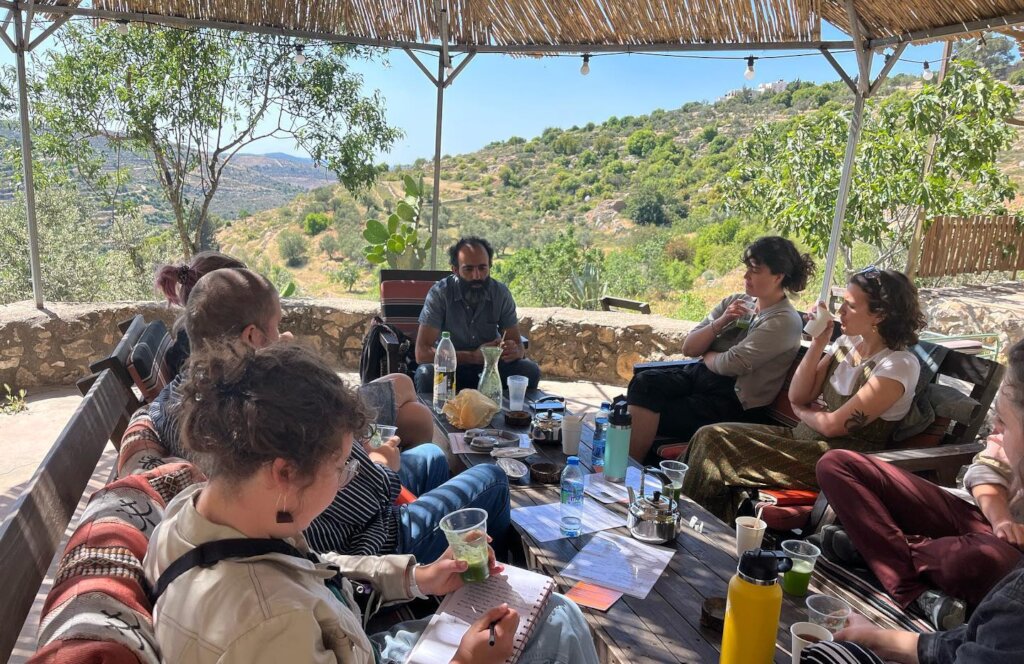 Last week, Palestinian journalist Shireen Abu-Akleh was burtally murdered by Israeli snipers.The violence on the ground continues, sprawling in relentless direction.
In Jerusalem, Achvat Amim's continues our education and solidarity work.
Our current participants are in the midst of investigating the ethical and strategic merits and drawbacks of violent and non-violent resistance. Achvat Amim met with Great March of the Return activist, Khalil, from Gaza.
To quote current Acvhat participant, Talya:
"Khalil's words encapsulated the core concept of sumud (steadfastness). Khalil, who is actively engaged in resistance in Gaza, made a compelling argument for non-violent resistance. "What hurts you also hurts us," he said.
With the framing of non-violent resistance as a tool for regime change, Achvat Amim also headed to Shams Al-Aseel to talk with local activist, Antwan Saca.These heart-felt discussions of solidarity strategies and how to heal a nation in apartheid are crucial to changing the reality on the ground."
We know that these discussions are not just happening here in Israel Palestine, but that they are happening everywhere. To this end, Achvat Amim is committed to bridging the movement for justice and liberation in Israel/Palestine with the movement for justice and liberation in the diaspora.
Achat Amim wants to equip Jewish activists in finding right-sized political action.
Your support directly contributes to our ability to provide scholarships for applicants, making our education and solidarity work possible for Jews of all backgrounds. We're grateful for your support!!
Thanks for the work you're doing to transform the world. We know that this movment takes all of us.
In love, emet