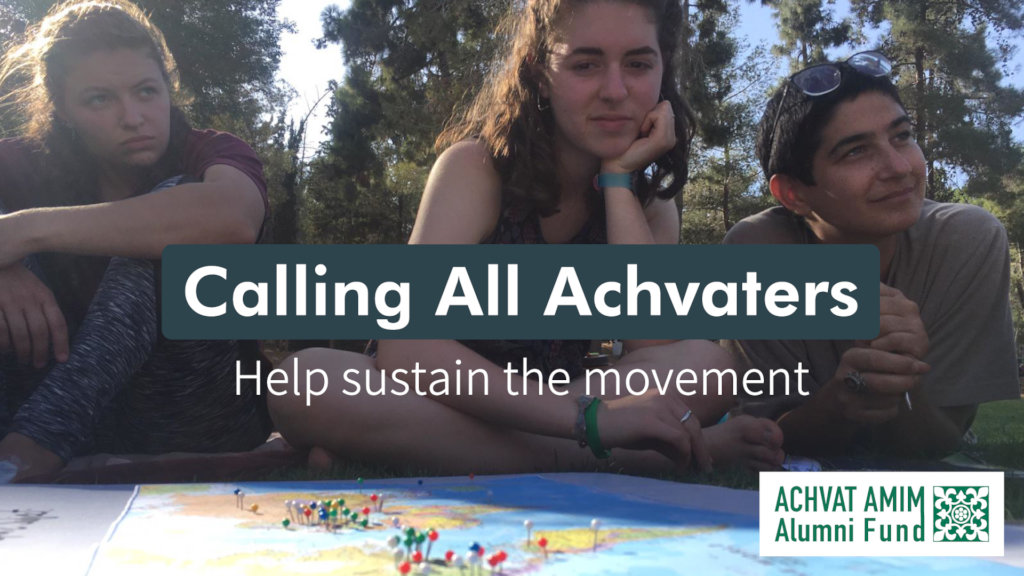 Dear friends and partners,
These last few months at Achvat Amim have been full of new and inspiring projects! As you know, we decided to restructure Achvat Amim for this period and design new models that can contribute to the work of all our partners on the ground and to the always ongoing work of bringing the Jewish diaspora into the movement for peace and justice. We are about half-way through the program now, and are really impressed and inspired by the brilliant and visionary cohort that's come together to invest in justice work during this time.
Another exciting development coming out of this moment is from a group of our alumni who have just launched the Achvat Amim Sustainers Fund. In their words, Achvat grounded them in their values and demonstrated that grassroots movement-building is possible, relational, and joyful. To that end, they are working together to grow Achvat Amim as a movement platform, and make it as sustainable and accessible as possible through monthly donations from Achvat Amim alum. It is extremely inspiring and humbling to know that our alum are with us, even when the program ends.
We know you know how important this framework is for the people who take part in it, and for the Israeli and Palestinian communities on the ground that Achvaters are working with. We also know how significant Achvat is for building connections between activists in different struggles and on different continents.
As a partner who is deeply invested in the Jewish community building and peace work that Achvat facilitates, and as a supporter in our end of year campaign last year, I am hoping that you might also consider joining us as a monthly sustainer or support our long-term growth through an end-of-year donation. As always, thank you for your ongoing partnership. The support, warmth, and generosity of our partners is so appreciated.
With love and solidarity,
Dana