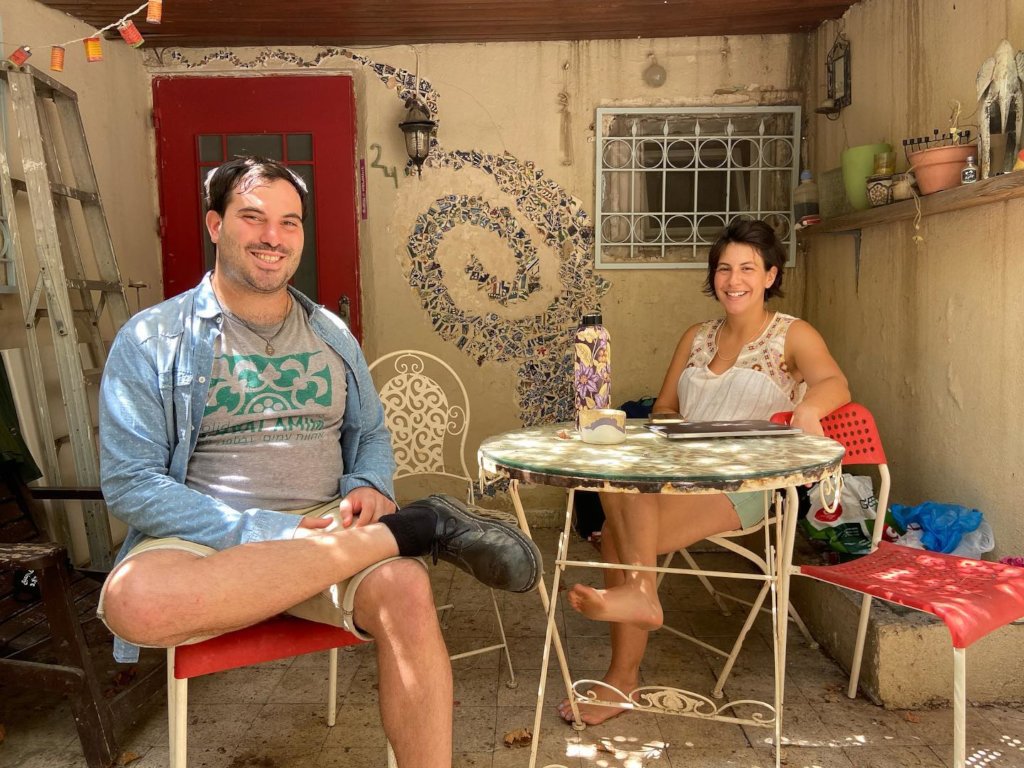 Dear Achvat Amim Community,
As you may have seen from our recent newsletters, this has been a time of dreaming and bold visioning here at Solidarity of Nations - Achvat Amim. We have been in active conversation with cherished partners, alumni, and activists on the ground to understand the needs and possibilities of this current political moment, and how Achvat Amim can continue to contribute and strengthen the movement for peace, justice, and equality. We are so excited to share with you what we have been working on over this period, and with the support you've given us, the ways we are continuing to build Achvat Amim in the new year.
In this period, we are centering internal conversations and learning around disability rights, mental health, racial justice, and movement sustainability. We are deeply invested in our internal conversations around racial justice and the ways we can sharpen our pedagogy, education, and solidarity work. We are committed to deepening our frameworks, learning, and practices in pursuit of a world that honors that sacred value of all people and the right of all peoples to self-determination. In this historic moment of reckoning around anti-Black racism in the United States, we are committed to challenging ourselves as we continue to unlearn white supremacy and develop more full, more sustaining, and more robust racial justice frameworks from which we can act in solidarity and shared struggle with Palestinians and other communities of color. This fall, we have begun undertaking a number of exciting internal processes, including continued learning and discussion as a tzevet (team), and organizational conversations about how we can integrate anti-racism more fully into every dimension of Achvat Amim.
In just a few weeks, we'll be meeting for the first learning seminar of our newly launched Achvat Amim Justice Fellowship, a four-month learning community in Jerusalem where participants explore the complex reality on the ground, develop practical skills in community building and organizing, engage with grassroots social change and human rights organizations, and take an active role in the struggle for justice and equality. We have 12 wonderful and visionary fellows that will be joining with us for an exciting learning journey.
Thank you for your continued support and encouragement as Achvat Amim responds to this current moment and ultimately grows and deepens in our work.
We are wishing you, our extended Achvat Amim community, a year of growth, sweetness, community, and meaningful work in pursuit of justice.
Shana tova v' gmar hatima tova,
The Achvat Tzevet