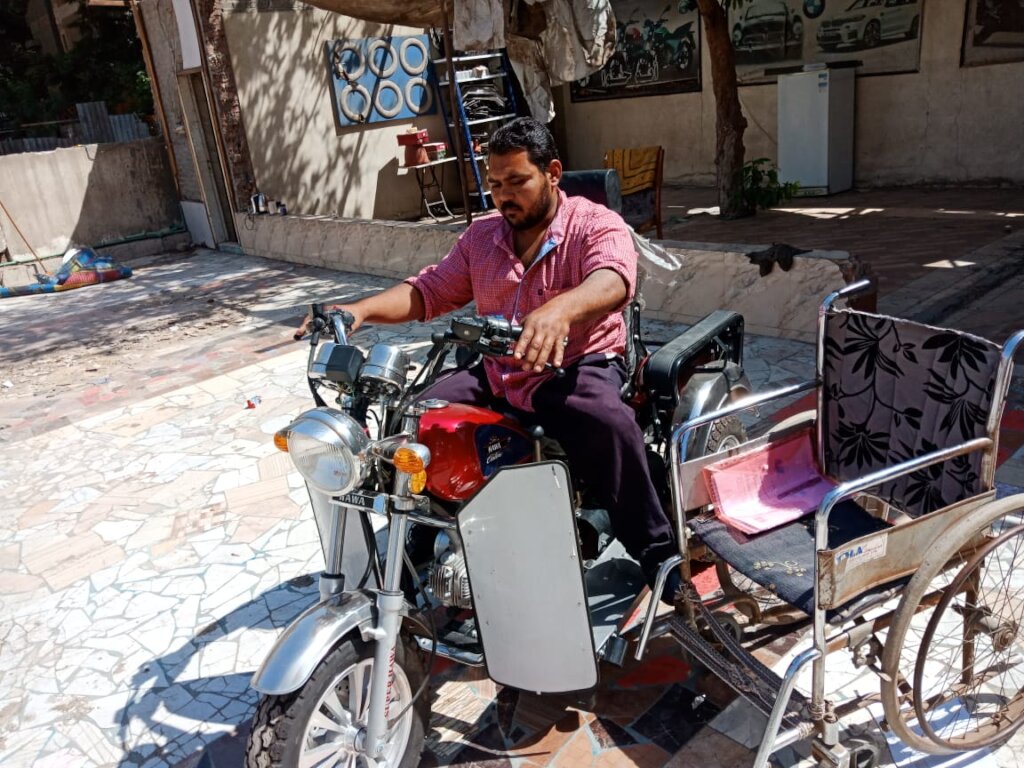 Dear Alhassan donors, supporters and believers,
One of the biggest challenges facing the permanent user of a wheelchair is the lack of accessibility in their home that prevent him to carry out his/her daily activities in a normal manner.
"Accessibility for All" helps wheelchair users overcome the challenges they face practicing their daily activities like going to their schools, workplaces or running their errands independently due to lack of accessibility.
This project aims to offer services like accessible rides and remodeling homes, schools and public places to be wheelchair friendly to achieve inclusion and to enable wheelers to have equal opportunities in work, education, sports, etc.
One of the biggest problems facing the wheelchair users in Egypt is the lack of accessible public transportation, there are many of wheelchair users who stays at home and do not go to schools or universities or work because of the lack of accessibility.
And as Alhassan Foundation always aims to offer scientific and practical solutions to provide the best services that aims to the integration of wheelchair users in Egypt.
Therefore, Alhassan Foundation provides accessible motorcycles equipped for manual driving, and this is an example of what the Foundation is accomplishing, Mahmoud is a 25-year-old male from Fayoum governorate who has polio.
Mahmoud is an employee in the Ministry of Education in Egypt, but he was facing a lot of problems in the transportation to move from and to work.
He was about to quit his job because it was very challenging to get to work on a regular basis, until Alhassan Foundation provided him with an accessible motorcycle equipped to drive manually and finally Mahmoud was able to go to work on a daily basis
Eventually, we want to thank each and every donor or supporter who helps us to achieve this success and we urge you to continue supporting us in our cause, our hope, our dream. You can do that through subscribing to a monthly donation option, which helps us secure more funds to help more wheelchairs users and their families.
Please visit our Facebook page to read other success stories:

https://www.facebook.com/AlhassanFDN/

Thank you for believing in the differently abled. :)