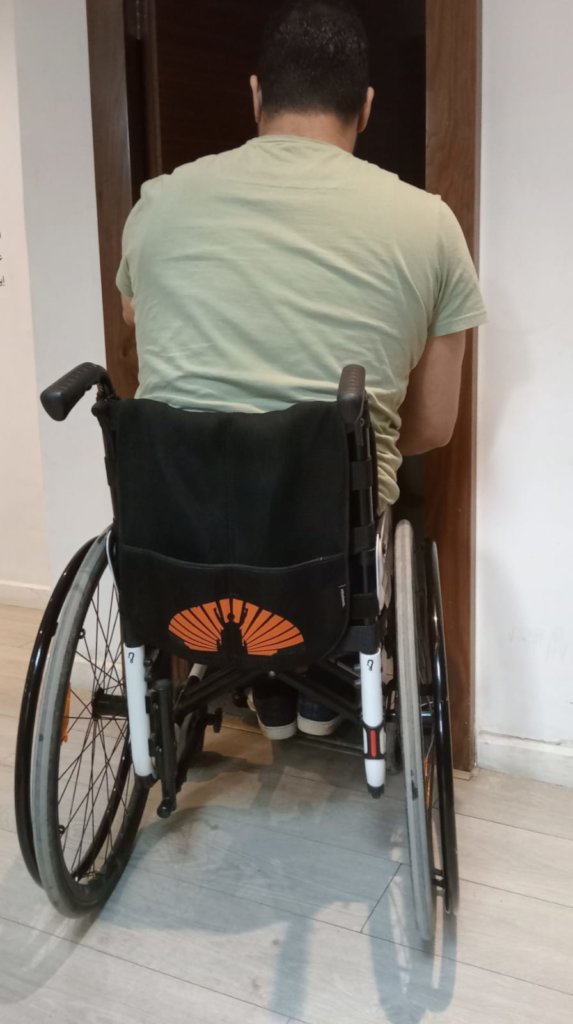 Dear Alhassan donors, supporters and believers,
One of the biggest challenges facing the permanent user of a wheelchair is the lack of accessibility in their home that prevent him to carry out his/her daily activities in a normal manner.
"Accessibility for All" helps wheelchair users overcome the challenges they face practicing their daily activities like going to their schools, workplaces or running their errands independently due to lack of accessibility.
This project aims to offer services like accessible rides and remodeling homes, schools and public places to be wheelchair friendly to achieve inclusion and to enable wheelers to have equal opportunities in work, education, sports, etc.
This is one of the sad stories that faces the wheelchair users nearly on a daily basis. Today I would like to tell about a personal experience that I have had as a wheelchair user, which shows the importance of having the appropriate Accessibility for wheelchair users in Egypt.
Unfortunately, when anyone hear the word "accessibility for a wheelchair user," many people think that it revolves around the presence of a ramp or the absence of stairs in the place.
But there are many other things that must be available in places to become accessible for wheelchair users like, (Accessible bathroom, accessible parking, wide entrances, and the same for any place a wheeler will need to use or have access to)
My name is Mustafa and I work as a business development coordinator, I got an invitation to attend a workshop and it was very useful for my field of work.
As a wheelchair user for a long time, of course, I asked the entity organizing the workshop regarding the presence of accessibility for wheelchair users in the place where the workshop will be held, the response came from the workshop organizers that the place is accessible for wheelchair users, but unfortunately upon my arrival to this place, I had trouble finding accessible parking. Also, I found the bathroom cabins is too small for a wheelchair user to use, and of course I had to leave very soon after my arrival.
And that was a very bad experience that I have faced this day, the main goal of sharing this story is to raise awareness of the Accessibility requirements for wheelchair users in Egypt.
Really, how much I love this Quote (THE TRUE DISABILITY IS THE LACK OF ACCESSIBILITY)
Finally, we want to thank each and every donor or supporter who helps us to achieve this success and we urge you to continue supporting us in our cause, our hope, our dream. You can do that through subscribing to a monthly donation option, which helps us secure more funds to help more wheelchairs users and their families.
Please visit our Facebook page to read other success stories:

https://www.facebook.com/AlhassanFDN/

Thank you for believing in the differently abled. :)