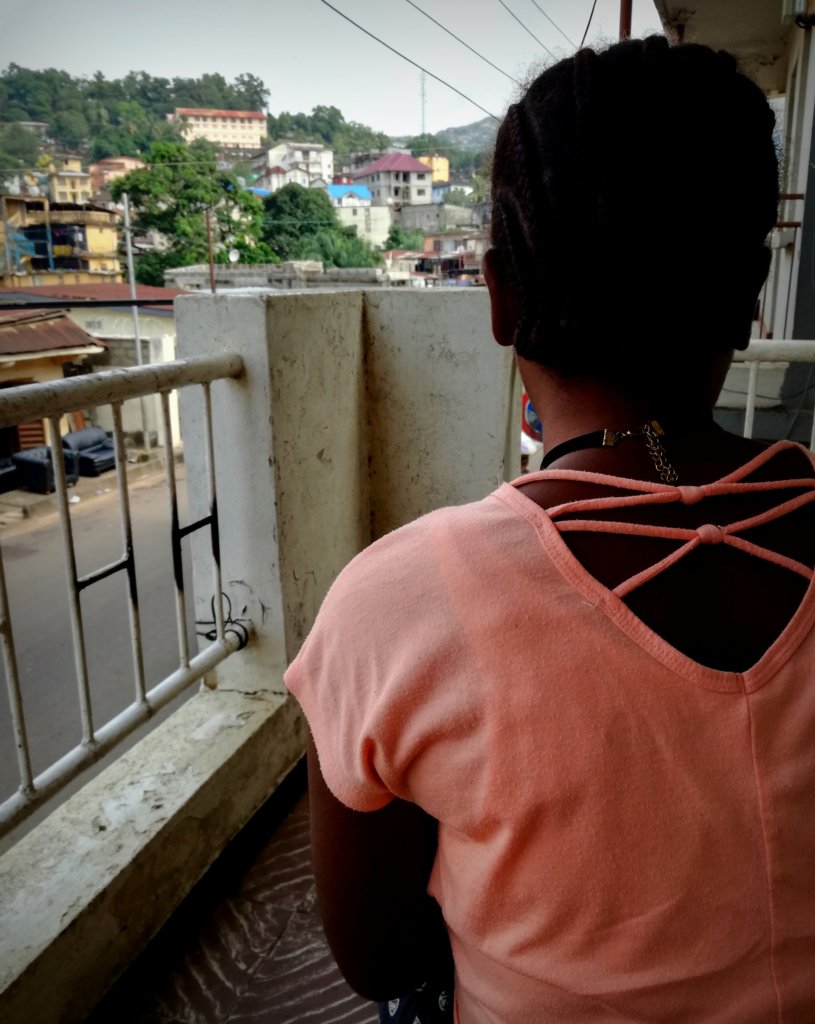 While Sierra Leone's political leaders are dealing with a ravaging financial crisis, and preparing for elections in 2018, its population is suffering from extreme increases in the prices of food, electricity, fuel, and water. In the aftermath of the deadliest ever Ebola outbreak, things are not looking up for Sierra Leone. Everyone feels the crisis, but women and girls are particularly affected.
Sierra Leone is one of the least developed countries in the world, ranking 181 out of 188 countries on UNDP's Human Development Index in 2015. It also has one of the highest levels of gender inequality. On average, men earn 25% more than women do, and the mean years of schooling for women is only 2.2 compared to the slightly higher 4 years for men.
The current financial crisis is exacerbating the desperation felt by Sierra Leone's poor population, especially the women who are family breadwinners. As we highlighted in the last report for our anniversary project, women are more likely to put themselves at risk by obtaining loans or doing less reputable business dealings, when they have the responsibility for the health and education of their children.
Saliatu's story - 20-year old Saliatu was falsely accused of stealing. When making the arrest, the officer handcuffed her forcefully, which made Saliatu so scared that she fought back. The theft charges were dropped, but instead she was arrested for assault on a police officer.
Unaware of her rights, and with no witnesses to support her, Saliatu pleaded guilty at first. But when AdvocAid's lawyer took up her case, he encouraged her to change it to self-defence. He made the compelling plea that Saliatu, a petite and quiet girl, would only have fought the much bigger police officer because she felt threatened.
The Magistrate heard the plea, and finally – six months later – Saliatu's case was closed. Saliatu could go home as a free women, but with deep scars from the experience. Whilst waiting for her defence to be heard, Saliatu had been detained twice. "I cried everyday," she said. "Prison was the worst experience of my life."
Why women offend - Saliatu now lives with her aunt while trying to rebuild her life. She is struggling to find money to start selling rice again, so that she can support her family and send her 5-year old son to school. With the increased prices, it has become much harder.
Sadly, Saliatu's situation is common among female ex-detainees. AdvocAid frequently see women and girls reoffending after being released to an even more desperate situation than the one causing their first encounter with the law. To mitigate this risk, AdvocAid provides educational programmes before and after detention, and we occasionally give small business start-up grants to ex-detainees. However, we fear that the current financial crisis will push more traders like Saliatu into debt and cause more disputes like the one she found herself in. Ultimately, we might see more women and girls in conflict with the law.
Dear supporter, please consider making a regular donation to AdvocAid so that we can continue providing reliable and sustainable rehabilitation services to some of Sierra Leone's most vulnerable women and girls. We cannot do it without you!
Links: