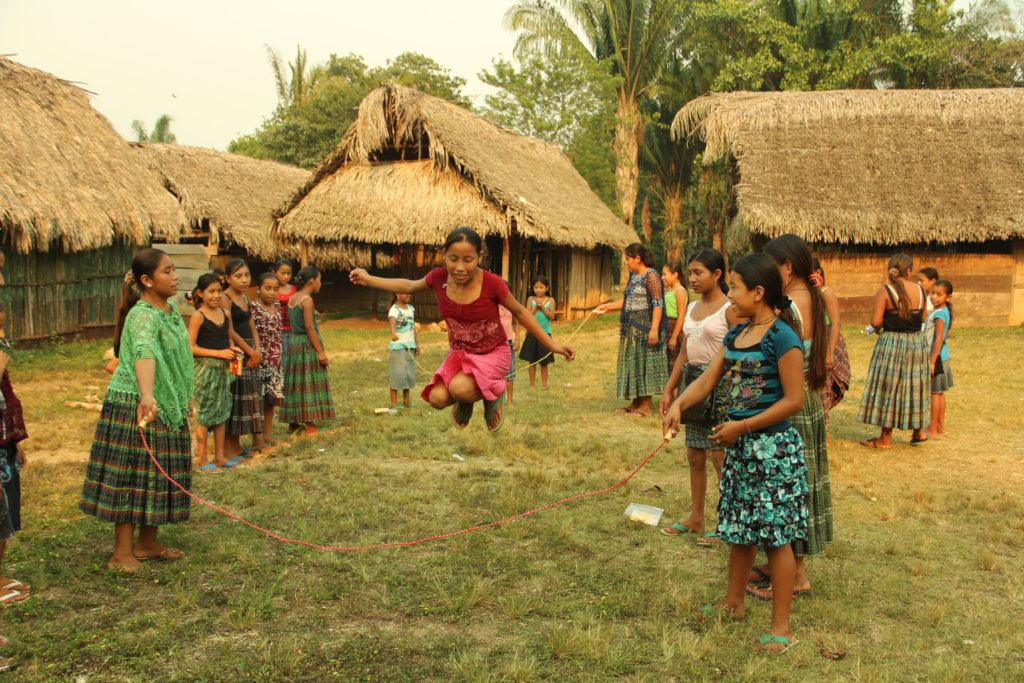 Now more than ever we are working to make a difference, now more than ever we are keeping our promise to support Mayan girls and adolescents to reach their life plan. Even though we can't provide girls clubs in safe spaces for the girls, due to the social distancing measures needed to prevent the spread of COVID-19, we are making sure to remotely be as close as we can. We are providing them information they can trust and contacts they can reach for help if they need to.
Mentors in the communities are actively helping us to asses the situation and to keep in touch with girls involved in the program to be as pertinent in our response as we possibly can. As Abriendo Oportunidades, we are establishing alliances at a national and regional level to assure our efforts reach the most vulnerable communities. We are currently working on a radio adaptation of the program and will find ways to keep the mentors engaged.
We are looking at four rough months ahead, in terms of lockdowns and collapse of an already weakened public health system. Now more than ever, we appreciate your help to continue helping those who needs it the most. Thank you for sticking with us.
-----


Ahora más que nunca estamos trabajando para hacer la diferencia, ahora mas que nunca estamos manteniendo nuestra promesa para apoyar a niñas y adolescentes indígenas a alcanzar sus planes de vida. A pesar de que no podemos proveerles de espacios seguros, debido al distanciamiento social necesario para prevenir el contagio de COVID-19, estamos asegurándonos de estar lo más cerca posible de manera remota. Estamos proveyendo información en la cual pueden confiar y contactos a los cuales pueden acudir si necesitan ayuda.
Las mentoras estan ayudándonos activamente a atender la situación y mantenernos en contacto con las niñas involucradas en el programa para que nuestras respuestas sean lo más pertinentes posibles. Como Abriendo Oportunidades, estamos estableciendo alianzas a nivel nacional y regional para asegurar que nuestros esfuerzos alcancen a las comunidades más vulnerables. Actualmente, estamos trabajando en una adaptación del programa para poder pasarlo en la radio y mantener a las mentoras involucradas.
Estamos pronosticando cuatro meses difíciles, en términos de aislamiento y colapso de sistemas de salud. Ahora más que nunca, apreciamos su ayuda para continuar ayudando a quienes lo necesitan más. Gracias por siempre mantenerse con nosotros.
#pandemic #covid #Covid-19 #action #now #guatemala #opportunties #abriendooportunidades #actnow
Links: