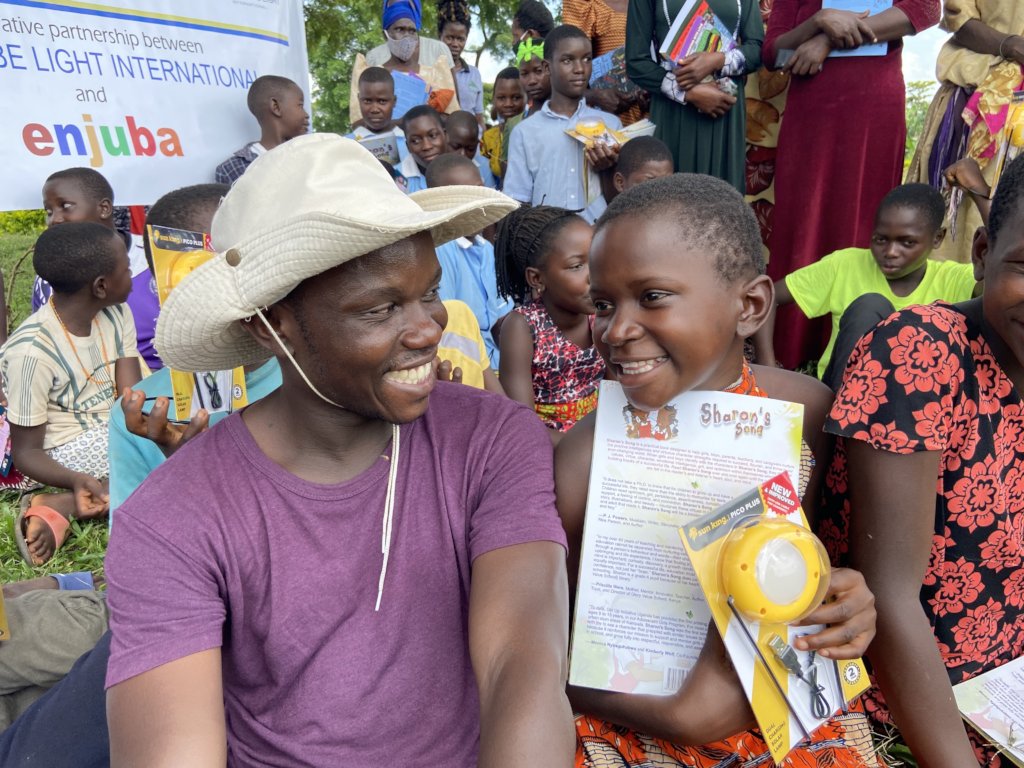 It is 6am and we are on the road to beat the traffic. We are heading to Namayumba, just out of Uganda's capital Kampala, to read with children, chat with parents about parenting and distribute solar lamps – thanks to your generous contributions.
COVID19 and its restrictions continue to bite hard. Transport and gatherings up to 70 people have now been allowed, as long as people follow the ministry of health guidelines. We are expecting to meet a total of 100 households in 4 villages, 25 in each. We have asked the local authorities to mobilize for us, asking each household to send children and at least 1 parent. Schools have just opened for final year students, while the rest of the children stay home, mostly redundant. Efforts for continued learning are impeded by limited access to internet, radio and television as we get to learn, because in this particular community, there is no electricity.
In all four villages, we found the children and their parents already gathered, waiting eagerly for what their visitors have in store for them. When it was announced that that we had brought some books for the children and solar lamps, they broke out in ululations and could not hide their excitement. We opened our boxes, separated the children from their parents and started our reading sessions. At the end of each session, we donated the books and solar lamps to children, so they can continue to read and enjoy the stories at home, even at night, using their newly acquired solar lamps. The parents on the other side received parenting books (Parenting with Love) and health books (Where there is no Doctor) for their households.
By the time we were done with the third village, we had served 100 households already. So we ended up serving over 150 households with books and 100 with solar lamps, helping the children, most of whom had resorted to just loitering around the village or doing betty jobs with books that they can read and enjoy as they wait for schools to open. Parents expressed their gratitude towards this effort and we hopeful that their children will not lose out completely because of COVID19.