Project Report

| Jul 26, 2023
We continue to build their dreams and hopes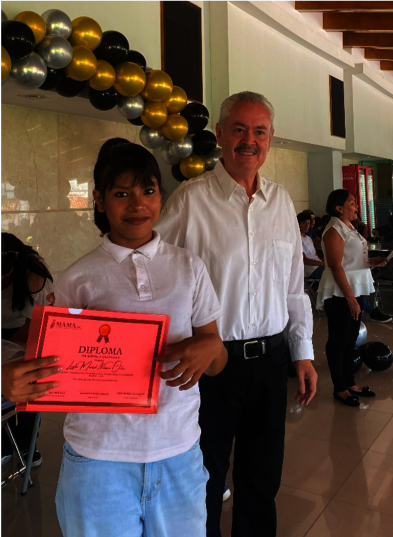 In this quarter, work continued with the regularization of children and adolescents, giving a total of 224 face-to-face classes attended by around 56 students from the MAMA A.C.'s School Program, where 7 beneficiaries were able to satisfactorily complete their primary and secondary studies.
The main factors that contributed to their academic success was the support of the mairos, teachers and MAMA A.C staff, who are attentive to each of the beneficiaries, motivating them every day to achieve their dreams.
In the same way, in this event we were able to recognize the beneficiaries who excelled throughout the year, being an example of struggle and effort to continue their desired project.
In the same way we continue working with the restitution of the right to food, since it is very important for their development and optimal performance in classes. 865 meals were served to MAMA school beneficiaries.
MAMA A.C workshops were implemented where they were given topics of values, life project, rights of children and adolescents, among other topics. With a total of 10 workshops.
This quarter we were also able to fulfill one of the dreams of one of our beneficiaries, which was to be able to have a 15-year-old party with her classmates, teachers, mairos, and MAMA A.C. staff.