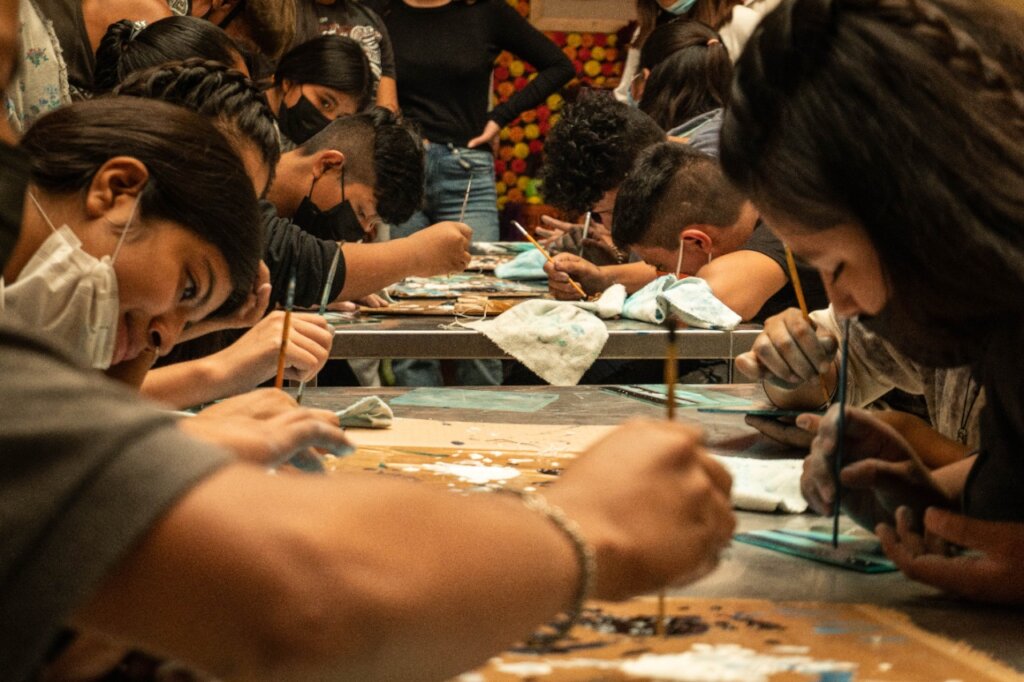 School is back and so are we! Since August our building has been full of laughter, dedication, studying, and creativity. The girls, boys and teenagers are showing up from Monday to Friday, to work on their Life Project, their social skills, and their academic formation. This is accomplished through help with homework, counseling at an individual level, and academic accompaniment. As part of their everyday life they receive recreational activities, which the last couple of months has included finger painting, documentary workshop, and yoga classes.
Many had their eyes opened to yoga, and how it can be an activity that can bring them relaxation and calm. Activities like these can be of great value in a hectic and chaotic environment, where emotions are required to be regulated, to act desirable towards others and themselves. The intuition was practiced while decorating glass with paint, applying it with the fingers. Practice was the key during this workshop, given that nobody was able to take their paintings home, because they had to erase it by the end of the class. At the intense cinema workshop that lasted for a week, the girls, boys and teenagers had the opportunity to get an overall understanding of the visual storytelling tool. In order for them to succeed and actually create a mini-documentary, they needed to work in one team. Everybody was needed. Someone needed to act, others had to direct, and some to edit the whole thing. Without everybody's willingness and engagement, it would not have been able to make the documentaries that they did.
So, to come to an end: without you, our friend and supporter, we would not have been able to actually carry out our everyday work. Once again, we would like to thank you for your support.