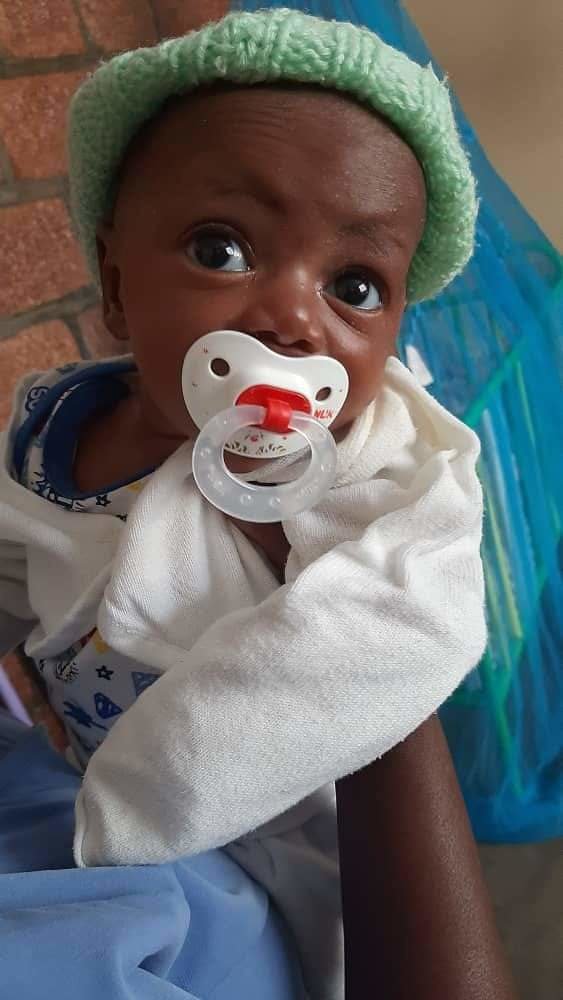 "I tried getting her to hospital, but bullets were flying, there were soldiers everywhere, so we went home. My wife died... This is our baby, but what am I to do?" so said the distraught father. "I was told to give you the baby, but she is all I have..."
No, Abraham Oasis does not 'take' babies. We love them within their families, we provide whatever is required to make this happen and so it was with this father, three months baby milk formula with required accoutrments. He has just come for the next three month supply.
At the internally displaced people's camp (IDP's), mothers whose breast-milk has dired up because of the shock of death of family members, loss of property, or simple lack of food, have hungry babies that they dispair off and turn their backs on because they no longer know what to do. These mothers are given baby milk formula and required items to carry them through for the tough months ahead and then repeated as required.
Special needs babies, such as a baby with cleft palate that was slowly starving to death because the baby could not breast feed, was g iven the required supply and support.
In amongst them are the babies founds abandonned, brought to the hospital and eventually our baby house. There in addition to food, they are provided with warm beds, clothing, cleanliness and most of all love and affection by our delightful carers.
Thank you for helping us make a difference!