By Emelie Beijeman | Project leader/ volunteer Diani Children's Village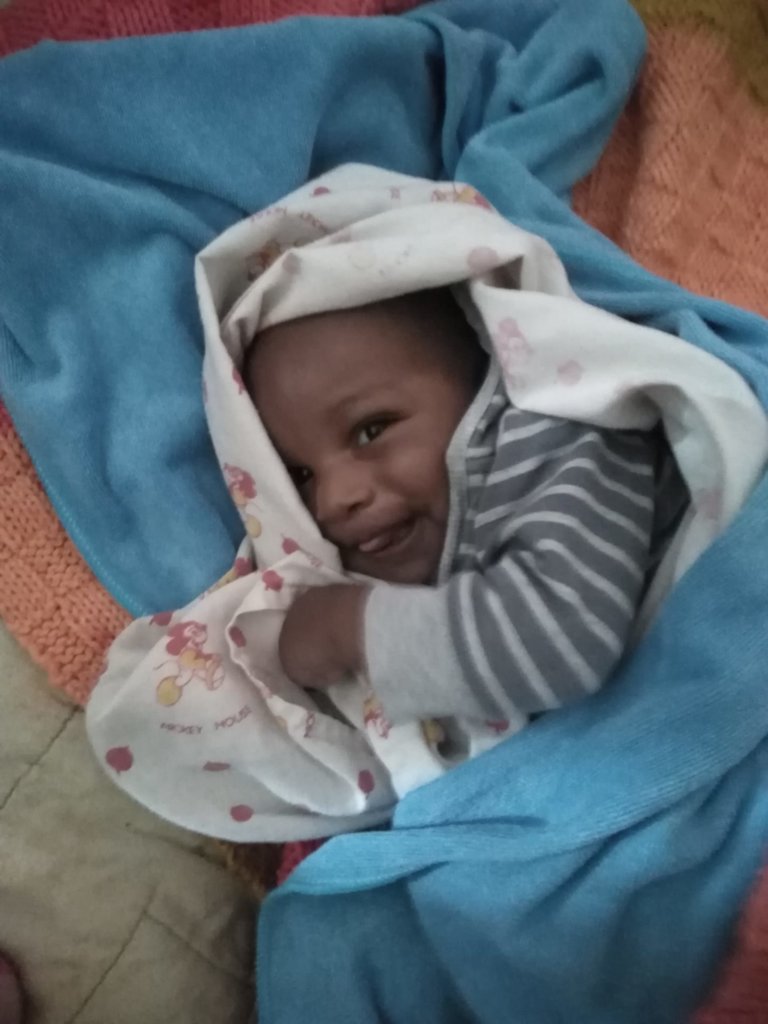 Diani Children's Village
Newsletter, October 2019
Dear Friends,
The last term of the school year has just ended and all the Children are excited that the Christmas holidays are here!! It is a very long break and plans are already underway to have the Children engage in sports and creative art activities.
The short rains have been with us for some weeks and they are proving to be very substantial, quite above the normal average. This is good for the garden as the vegetable crops are lush and we hope for a good harvest come December/January.
We would like to inform you of the newest member of the family. Baby Joshua was brought to the Home in mid-August as a new born. He is now almost two and an half months old and is doing very well.
Henry and Cliff are now sitting their Kenya Certificate of Primary Education exams the results of which will determine which secondary schools they will be admitted to. There is a mixture of excitement and anxiety within this cohort as it means that for the first time the group will be separated from each other. It is the first stage of them beginning their life outside the Home.
Moses, Rita and Naila continue to grow in both size and confidence. The use of the play room is serving its purpose and those all-important life skills of creativity and sharing are being instilled in them. They recently had their first trip to the beach. It was a sight to see the fear turn to awe then joy. So much sand and so much water. For sure they will soon be insisting on joining the older kids when they go on their weekly swim.
Hamza has settled in to school so well that he looks like he was there since he was born! He absolutely loves his teacher, friends and is happy when he is given home work just like to older children.
Esther, Linda and Joy are proving to be helpful young ladies with all the little ones to look after. They have learned well to take care of their young compatriots and this gives the adults a little more free time to attend to the other tasks that they children cannot do.
Good news, the new van has arrived! There has been great excitement around the home because the old one was really giving problems. We would like to thank everyone for the help in making this possible. The Children can now move around safely – and with a big smile in their new van.
Finally, there is an issue that has been in the media all over the world about personal privacy. Here in Kenya it is no different and the Government has instituted new regulations relating to persons in institutions and homes. We have attached a copy of the new regulations as they apply to our Home. We hope that you will understand our need to keep to the new regulations.
Thank you for your wonderful support!
Diani Children's Village Team
Dear Friends,
We would like to welcome you to the Home for our Children, and thank you warmly for taking your time to visit us and for your support. We hope that you will have a pleasant and insightful experience, We would like to draw your attention to a number of things that you should take into account during your visit.
In the recent past, globally there has been a big discussion about the protection of the privacy of individuals. The Government here has been quick to take up this issue and new guidelines are now in place and which we are obliged to communicate these to you.
The Home is, for these Children, just that. Their Home. Like in your own home, you demand the utmost privacy from people you are not familiar with. The new guidelines aim to protect the Children's privacy in the best way possible. For this reason, we ask that you kindly respect the guidelines as they are there to ensure that the privacy of even those who cannot yet consent to having their pictures taken, is guarded.
Before taking any photos, kindly ask the subject(s) if they are alright with having their picture taken. ALL those who are in the picture must consent. For the Children who cannot speak, the adult under whose charge the child is must be asked.
Should you choose to post any images from your visit on any form of social media, the faces of the Children must never be visible. Names of, and personal stories about the subjects in any image must never be posted. General stories are acceptable.
These regulations also apply to the Staff of the Home while they are on duty.
We appreciate your visit and thank you for your understanding of these new regulations.
Asante Sana and Karibu