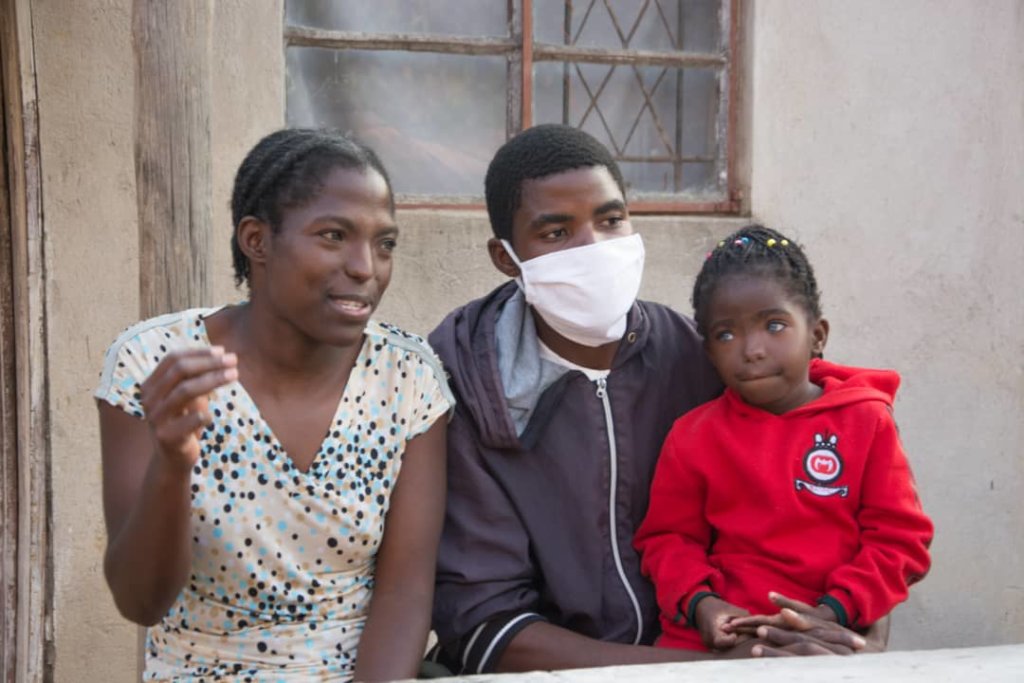 The classrooms at Nzeve are busy, the playground is full of children.
Zimbabwe schools are opening at last and deaf children are going back thanks to your gifts and donations. 7 months out of schoo! A long time for any child, but for deaf children it is even longer. They miss out on so much spoken information and many do not benefit from conversations amongst their family or friends.
Molly is 4 years old and attends Nzeve Deaf Centre with her mother. Her family are determined to give Molly a good start. Molly and her mother are learning sign language and they helped the neighbourhood children to learn some signs too. Molly plays happily with them and makes herself understood! Our vision at Nzeve is that the Deaf community should be valued in an inclusive society. This can start in the back yard and the playground - just like Molly and her friends are doing.
In September and October, when schools opening was delayed, we invited small groups of deaf children, living near the centre, to come for activities. Deaf adults led the activities, ensuring the information was understood and giving the children the time to discuss how they were getting on.
We provided activities for the preschool mothers to use at home with their children. They did well! The mothers came to Nzeve and showed each other how they used the activities. Then we invited small groups of mothers and children to come back to preschool.
Thank you for your gift to our project, which is now suffciently funded. We have managed to pay school fees for 150 deaf children to go back to school. This helped families affected by the economic effects of Covid 19.
We have another project on GlobalGiving. Hands On! Equipping deaf youth to work in Zimbabwe - please take a look!
We hope you all stay safe,
Libby